Information has been brought to this writer that there has been a pattern of abuses at the crematorium at Kashi Dham, Ruimzeight, West Coast, Swami Aksharananda penned a letter in the press on Tuesday April 12 about his experience on April 8 at that crematorium. An official from the Ministry of Health sent to monitor the cremation was abusive to the family and held up the cremation without justifiable reason.
Another writer highlighted a similar problem the week before. The latter incident involved the cremation of the well-known Uncle Hari Narain of Leonora on Saturday, the 2nd at the said Kashi Dham, Ruimzeight.
Others also complained of a pattern of such behavior; apparently, it was an effort to shake down families of bereaved for a small piece. Even the dead have to pay bribe for a final resting place. The behavior of lower rank health officials is unacceptable. They must be condemned. No gov't official should possess the kind of power and arrogance claimed by cremation health monitors.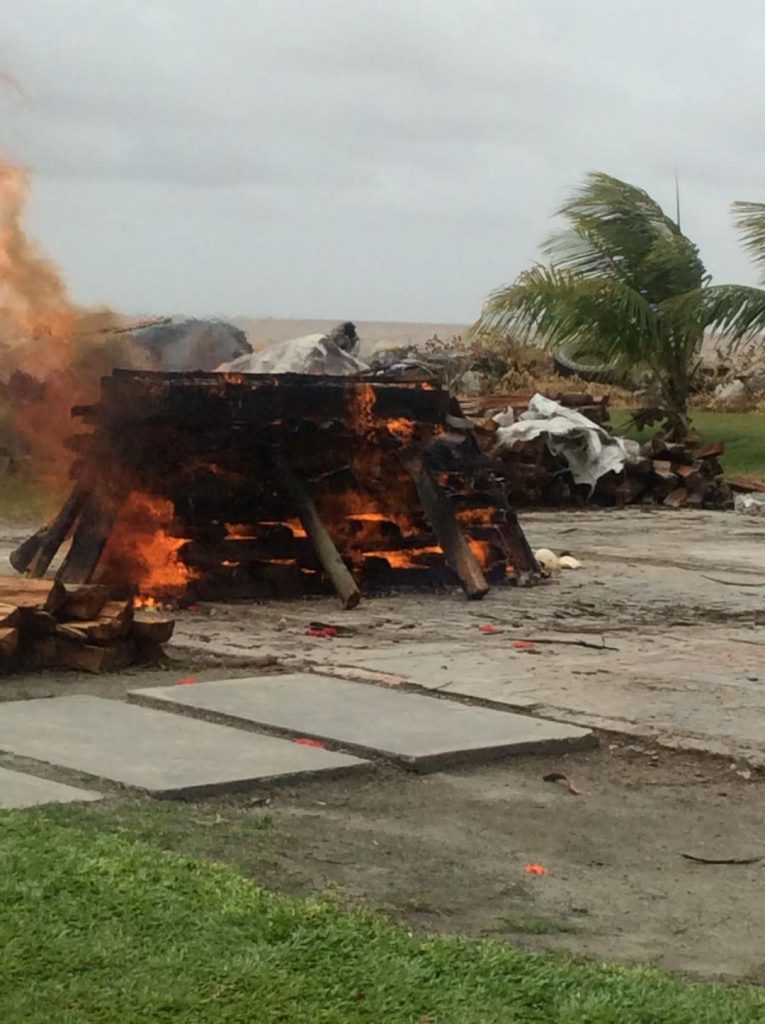 The incidents warrant an investigation.
By Dr. Vishnu Bisram