Aunty Betty of Sideline Dam, Ankerville, bordering Boundyard, Port Mourant, Corentyne, celebrated her 85th birth anniversary last Saturday. It was a posh event held at the Long Island mansion of her daughter Molly and son in law Ron.
The fete included a cold seafood bar, vegetables and fruit salad, and a variety of hot appetizers. The large gathering was entertained by a live musical band with a couple belting out one Bollywood tune after another. Many took to the dance floor. Guests who were sitting down or standing moved their bodies to the rhythm of the beautiful music and songs.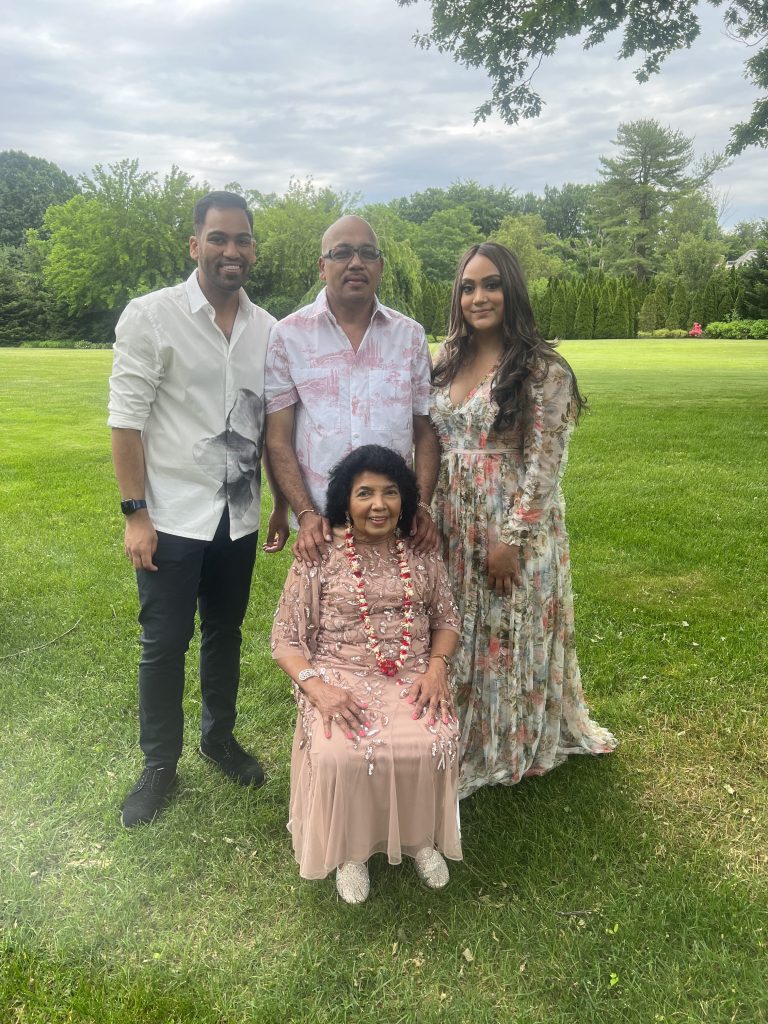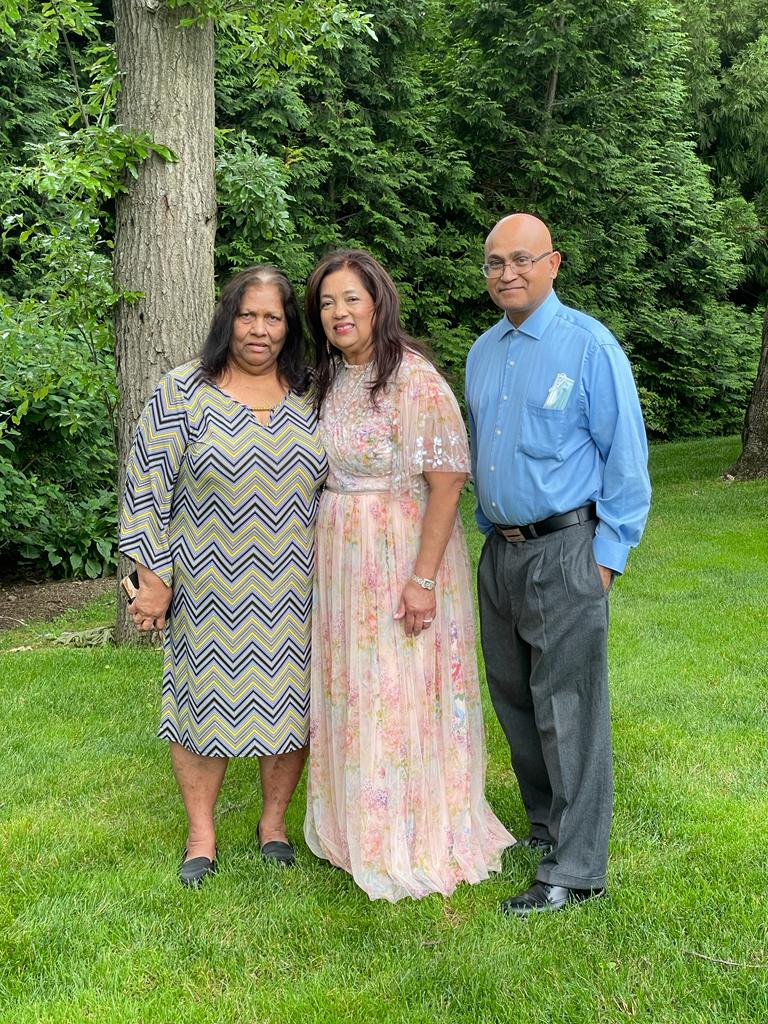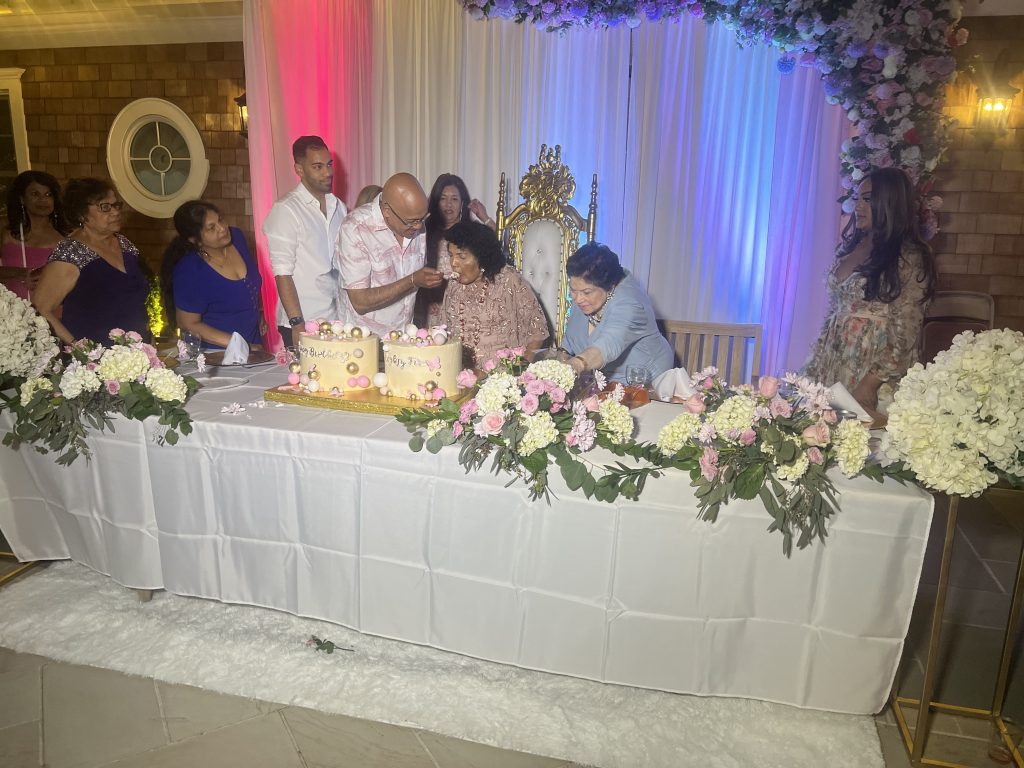 The hosts, that also included her son Bobbie Moonsammy and his wife, made everyone felt welcome on the huge property of ten acres that has a beautiful garden, swimming pool, an outdoor bar next to the pool, a massive luxurious home, and two smaller buildings in addition to other amenities. The appetizers and live entertainment were held at one section of the property while dinner was served buffet style near the pool area. A deejay entertained the dinner guests with Bollywood, West Indian, and American music.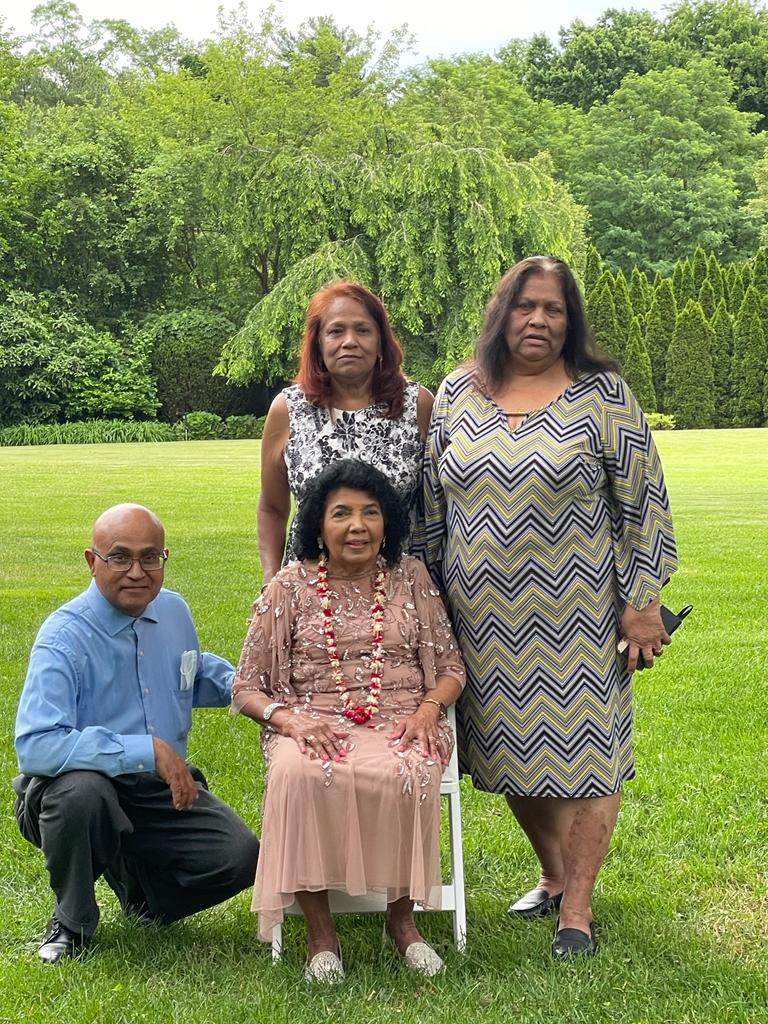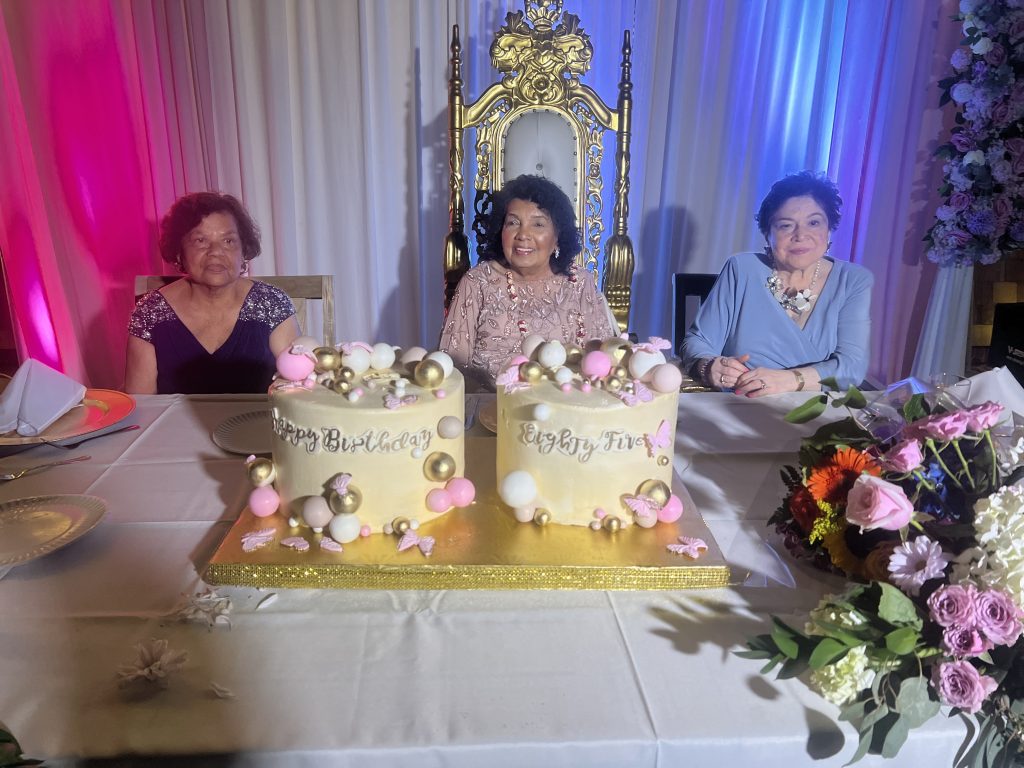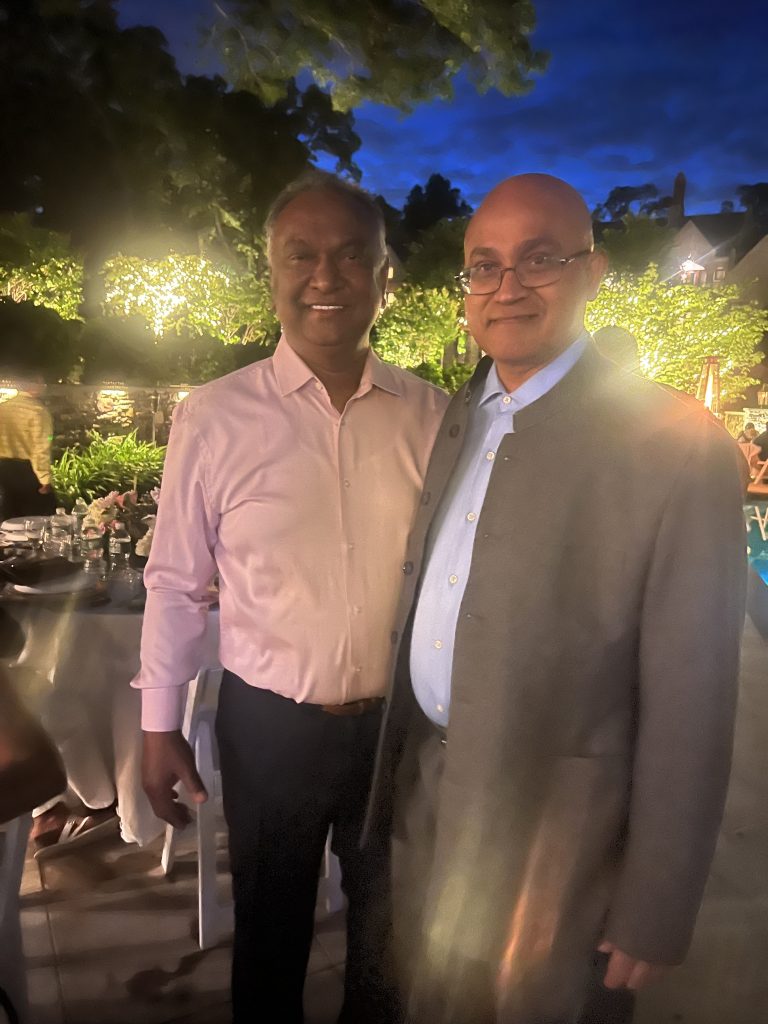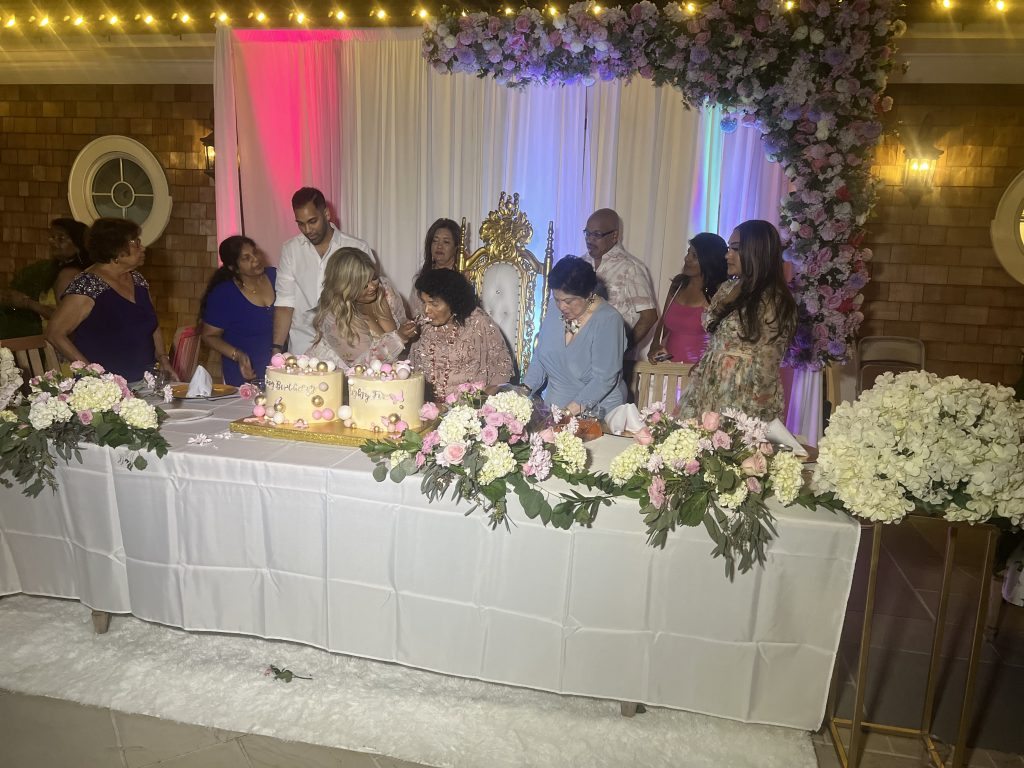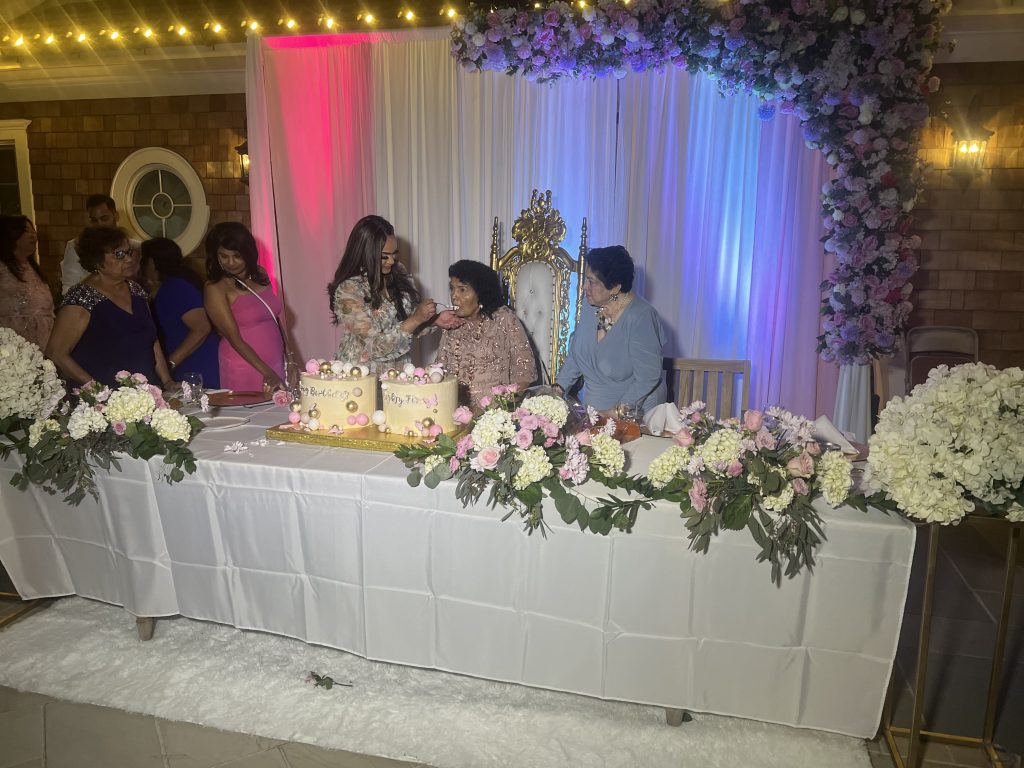 Aunty Betty was dressed in a lovely outfit for the affair. The hosts and guests dressed casually. Everyone had a most joyous time. The cuisine in both the appetizer part and dinner parts was fantastic.
A similar celebration was held for Aunty Betty's 80th five years ago at the same location.