Auntie Amis Madhoo from Number 7 Village West Coast Berbice hosted a Yagya (YAG or Jag) last weekend at the Gopal Sundar Mandir in Richmond Hill, New York. The YAG was held on the evening of last Thursday, Friday, and Saturday and concluded on Sunday morning.
Aunty Amis is (85 years old) and going very strong. She is the wife of Robert Madhoo, also from Number 7 Village, deceased in 1998. Aunty Amis migrated to the USA in 2000. She has lived with her youngest daughter, Indira, in Maryland. Indira's husband, a Guyanese American, is with the US navy. The family moves regularly to different states — nine times since 2000 with Aunty Amis in toe.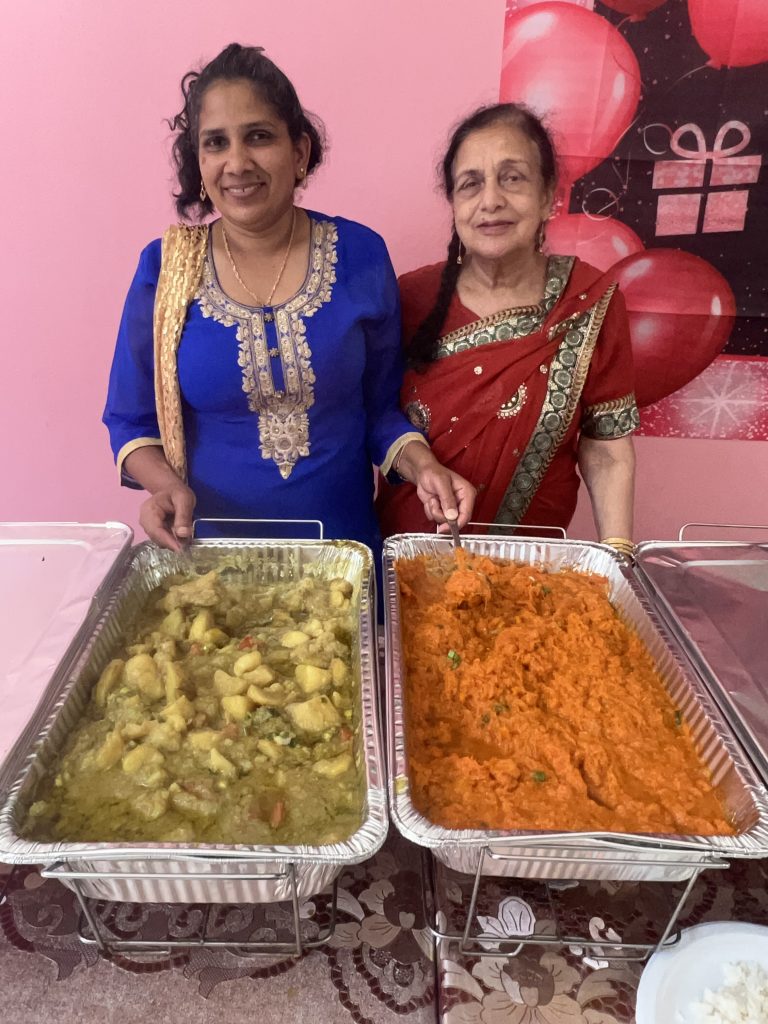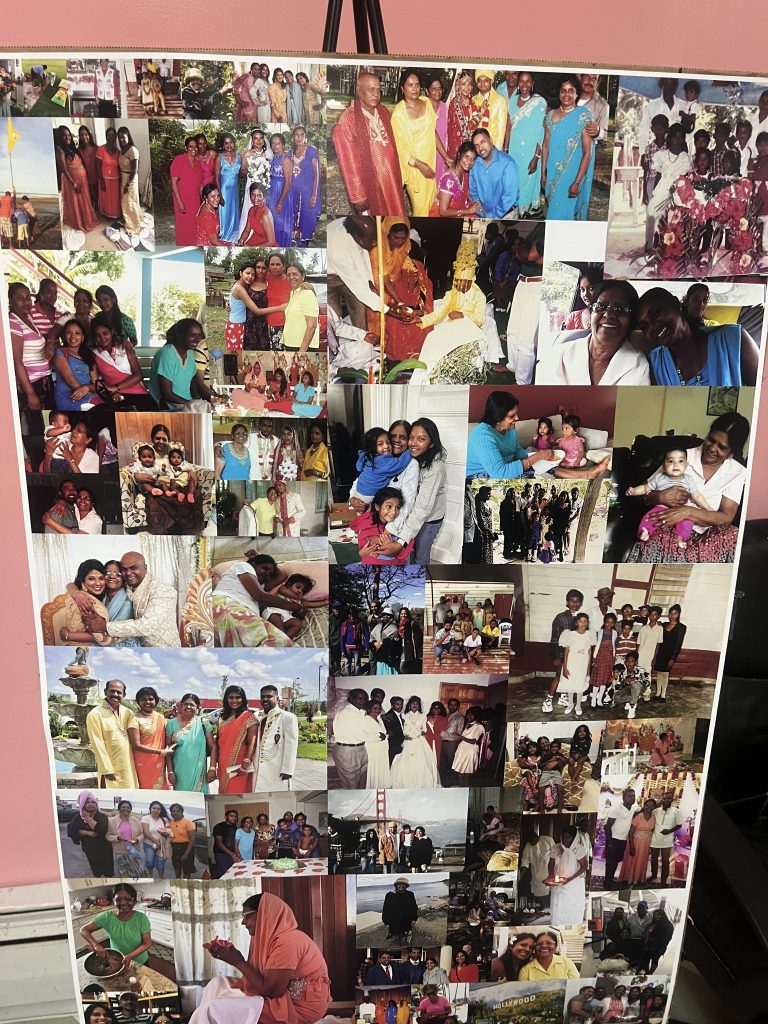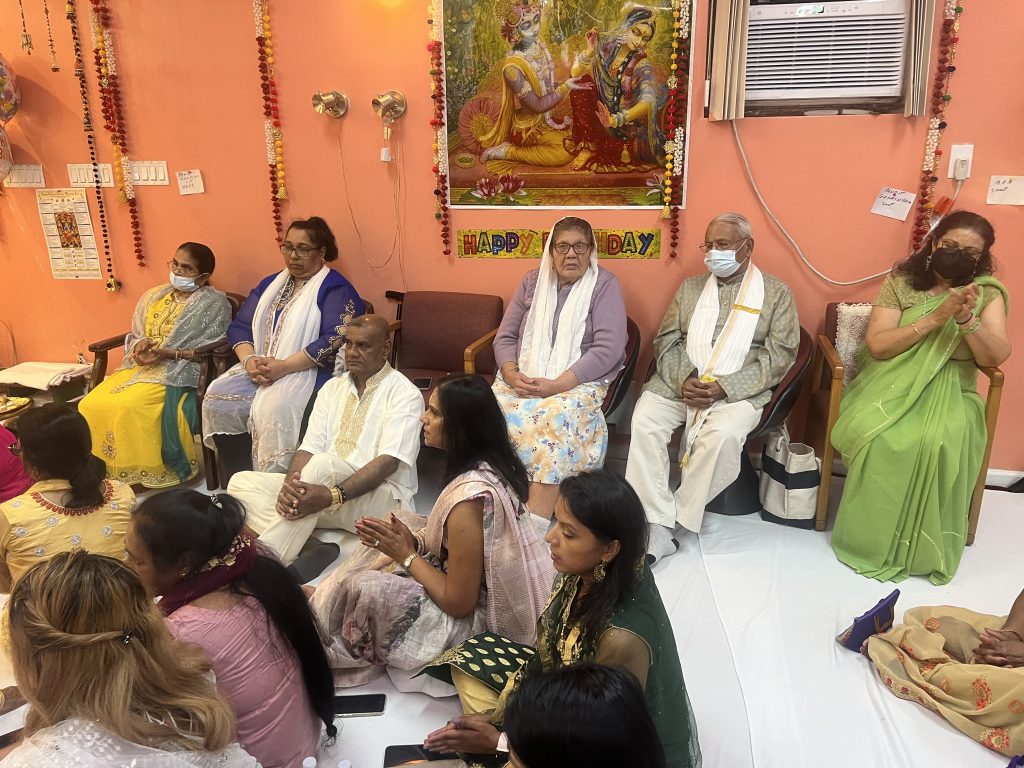 Aunty Amis and Robert produced nine children (four boys and five) — 2 boys and one girl passed away. Aunty Amis is a kind, warm-hearted, independent woman. One of her daughters related how her mother is like a doctor taking care of others. She took care of her mother-in-law for over two weeks when the old lady was hospitalized in Guyana. Even at 85, she does everything for herself. Family members and neighbours from West Berbice spoke glowingly and lovingly of her.
Her children paid tributes to their mom. She was described as a wonderful, loving person. Her routine is – to wake before 6 AM, shower, and performs Pooja for over an hour. Then she calls friends and relatives. And then she does her chores – cleaning, sweeping, etc. She keeps herself busy. That has been her routine for decades, all lifelong. Almost every year since she migrated to the USA, she journeyed to Guyana to do Jhandi (Pooja).