Better Hope Mandir on the East Coast observed Indian Arrival last Sunday May 1 on the lawn of the Mandir. The Mandir is located at the back of Better Hope, next to the trench, two streets from the Main Road opposite direction from the Sea Wall. Dr. Vinday Persaud, Minister of Social Security, was the Chief Guest of Honor.
Dr. Vindya felicitated the gathering on the occasion of Indian Arrival which is on May 5, an official holiday. She narrated the relevance of the day and why we must celebrate it to pay tribute to the Indian ancestors who came as indentured laborers or girmits.

Parmanand Sukhu, an Indian cultural activist, spoke on Indian Immigration (indentureship) to Guyana and the experience of the indentured laborers on the planation.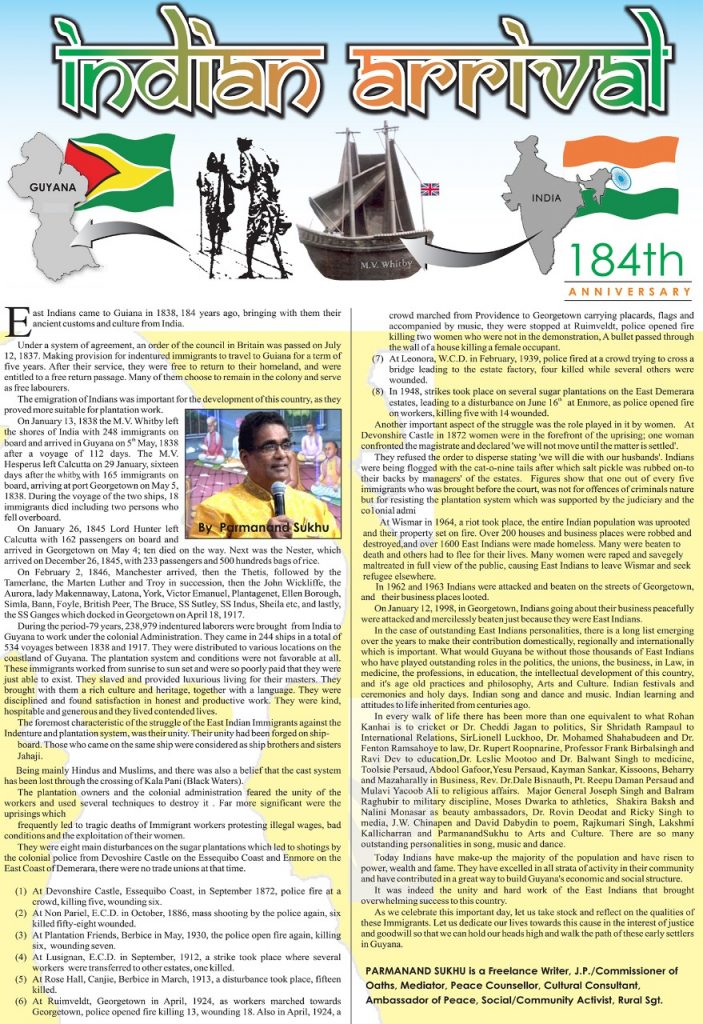 The Dharmic Sabha has teamed up with the Indian High Commission, Indian Cultural Center, to host hosting Indian Arrival celebrations on May 5 on the Corentyne.
Better Hope Mandir is one of the praants of East Demerara of the Guyana Hindu Dharmic Sabha. The executives of the mandir organized the cultural variety concert to commemorate Indian Arrival Day. The program included songs, dances, speeches, and a display of a lojie where the indentured laborers resided on their arrival on the estates. It was a very small cubicle with no amenities. The indentured labors had to make do with it. The display also included various utensils the indentureds brought with them for domestic use and for their chores on the estate where they did back breaking manual work to enrich the plantation owners and the British empire. Some of the utensils including grass knife and cutlass. On the stage was also a depiction of a Hindu wedding. A hot meal, delicacies, and beverages were served for the occasion.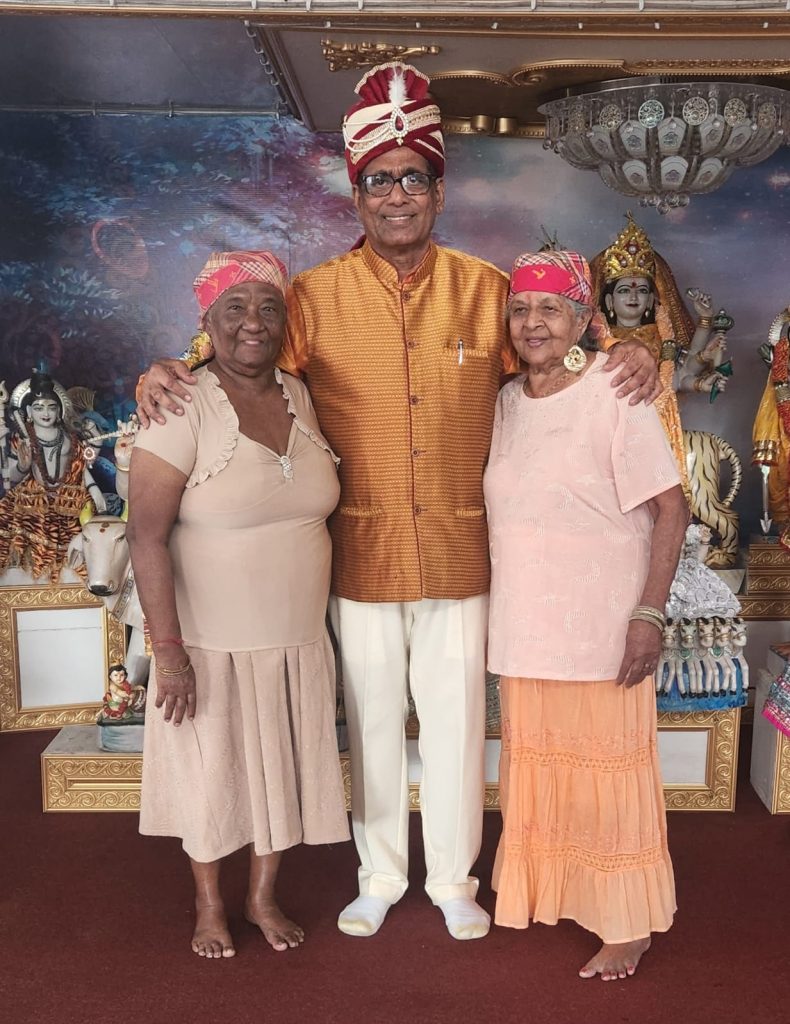 Dr. Vindya and Mr. Sukhu commended the organizers of the program. The mandir has been hosting Indian Arrival program going back several years to pay tribute to the departed ancestors, the pioneers of Indian culture in Guyana.
By Vishnu Bisram