Remembering Historical Event: Indian Immigration Fund
Building Burnham's Cultural Center with Indian Immig Funds did not find favor
As we are observing Indian heritage month and just observed Indian Arrival Day, it is important for us to reflect on important historical events pertaining to the Indian community. The Indian Immigration Fund was referenced by Prof Lomarsh Roopnarine in recent columns in Guyana Chronicle. For historical record, according to the elder Chris Persaud, the move by the dictator Forbes Burnham to use the unclaimed remittances of the indentured Indians to build his National Cultural Centre did not find favor among Indians. Christopher Persaud was Former Senior Vice President of Gandhi Youth Organization.
His letter pertaining to that claim appeared in the SN of May 26, 2014.
Chris penned: "According to Dwarka Nath (A History of Indians in Guyana) a Committee was formed by the Burnham Government in 1966 (year of Independence) to decide on how these funds would be utilized. It is understood that the Committee recommended that three cultural centres for the benefit of Indians be established in the three counties.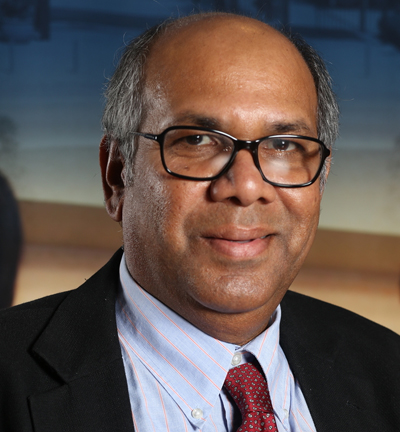 In December 1969 representatives of the five main Indian Organizations were invited to hear of the then Forbes Burnham Government's proposals. They were told by the Minister of Health whose Ministry was responsible for the funds of Burnham's intention to establish a National Cultural Centre, (in preparation of Carifesta", for all races and not East Indians alone. This did not find favour with the Organizations represented.
Among those Organizations "consulted" were the Mahatma Gandhi Organization/Gandhi Youth Organization whose President was Shri Raghunandan Misir but the General Secretary, the late Dr. Balawant Singh Snr. was given the task of representing the MGO/GYO.

The Organization instructed Dr. Singh to convey its vehement objection to the government's proposal and Dr. Balwant Singh Sr began an energetic lobby and campaign against this injudicious use of the funds and called for Indians to voice their opposition to the construction of the National Cultural Centre. The Burnham Government proceeded with their plan notwithstanding the vigorous opposition of a majority of East Indians. Even after the construction and opening of the NCC, Dr. Singh and the GYO continued to advise East Indians to boycott it with a fair degree of success".
Dr. Balwant Singh and others were victimized. Singh was fired from his job by Burnham.
According to Chris Persaud, the President of the Gandhi Youth Organization was the inimitable Shri Raghunandan Misirji (founder) and the Spiritual head and first Pandit Dharma Acharya Pandit SP Sharmaji. The founders of GYO were Raghunandan Misir (intellectual author) and the Kawall Brothers, George and Louis. They were joined shortly after by Mr. Muneshwer Sr., Pandit S.P. Sharma, et al. Muneshwer Senior's son, Amernauth (Eddie) Muneshwer was a youth member of GYO since the 1950s. Pandit Purnadatt was involved with GYO in the 1960's through to the 70's. Chris himself has been been associated with the GYO since 1971.
By Vishnu Bisram