Abandonment is a major social issue that is responsible for a large part of the problems plaguing our education system. Most of the delinquents who are in conflict with administration and the law come from homes were they don't have a "defined family structure." Single-parenthood and living with granny or grandpa or an aunt or uncle is the new norm!
The extended family was a 'comfort house' for many who lost their parents through untimely deaths and other social calamities including divorce, separation, loss of job or illness. Abandonment was dealt with by the extended family until the educated class began to copycat the nuclear family trend of western societies.
The extended family may not exist under the same roof today. However, through cooperation this 'comfort house' can survive to assist family members. Simbhoonath Capildeo welcomed his nephews and nieces including Vidia and Shiva Naipaul at the family house in St James for them to access education. In the 1940s and 1950s limited opportunities for education were available in central Trinidad. With an average of forty students living and studying in the house in St James, Simbhoonath appealed to the electricity company for concessional rate and when an official came to review his request he was amazed to see the large number of children. The request was granted to the family!
The Capildeo/Naipaul extended family has been one of the more prominent families in Trinidad and Tobago. Among them were Rundranath Calpildeo who was Opposition Leader and framer of the Independence Constitution and a scientist; Nobel Laurette for Literature, V. S. Naipaul; Suren Capildeo, an attorney at law; Neil Bissoondath, another writer based in Canada and the list goes on and on.
Today a family does not go beyond father, mother and siblings. In-laws, cousins, etc are no longer part of the extended family and only welcomed at funerals, not to be seen again until the next funeral. Pujas and yagyas are rare and in many families these family rituals have died with the demise of the elders. The worship is now viewed as "grandma's puja or grandpa's puja", not a family tradition to continue.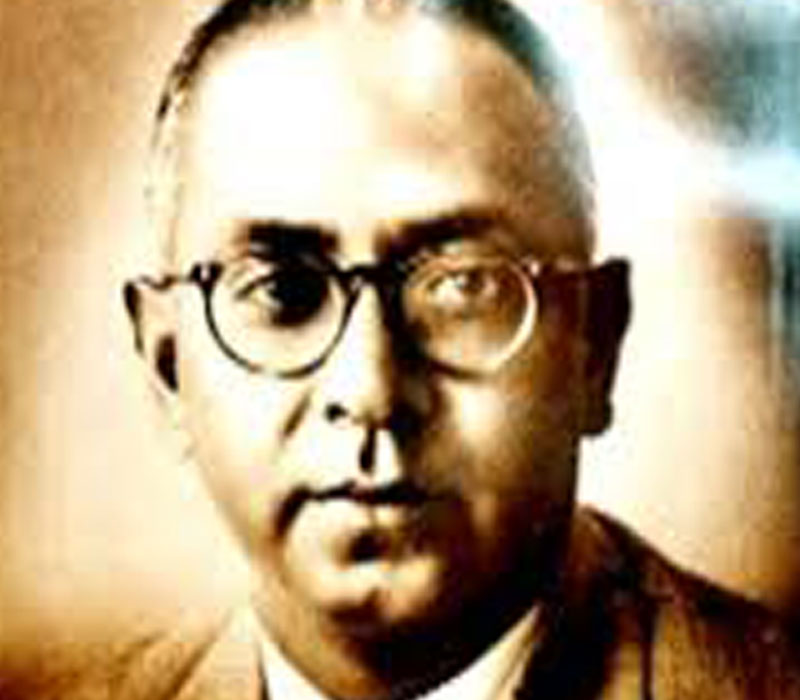 Today the bar is the new extended family. In the village bar, the regular drinkers find friendship, comfort and peace of mind. At homes the curry duck, paratha and alcohol is the new puja. The only difference is that these "liquor pujas" do not welcome uncles, aunt, cousins or dozens. Younger members of the children grow up as strangers to their relatives. It is the new modernity!
This arrangement has its downsize. The pooling of resources to raise capital for investment is now lost. Entrepreneurship is dead. Our brightest minds sell their knowledge, skills and experience to the 1% to earn wages to make trips to Movie Town and Price Smart and to pay their mortgages and installments for their SUVs.
The few Indian families that own chain stores are known for their cooperation. These families pool their resources and take risks. Their businesses employ score of workers, providing them with wages to look after themselves and their families. Their businesses also pay taxes to the treasury and make donations to social and cultural events in the community. They are true builders of our nation!
The nuclear "bomb" families refuse to know three quarters of their families. Most of their extended family members are illiterates, school drop outs and vagrants wondering on the streets begging for handouts and sleeping under flyovers when night falls. It would be interesting to map the blood relations of many of the poor in our communities! If you don't know, you may go away with the idea that they are sworn enemies!
Caste in India provides a sense of identity and social security to its members. Every individual has a duty to live among and marry within his caste. If an individual is a scholarship winner and graduated a doctor, he or she is obligated to work to uplift his caste. A case in point is Bhimrao Ramji Ambedkar, the first law and justice minister of independent India and framer of the independence constitution. Ambedkar identified with the social plight of his caste and worked steadfastly to alleviate their social conditions. Today he is revered by the Dalit community for all that he did for their uplift.
In the West an individual who is successful generally moves out of his community and masks his social background by taking up residence in a middle class community. He lives there with no friend or family visiting his home. His neighbours don't bother to know him and they usually say "hello" to one another occasionally when they happen to be opening their respective gates simultaneously. Their children grow up without any religious and cultural identity. The last place they wished to be seen is in a mandir. They usually sponsor parties at their home where dub, hip hop, pop and everything except Indian music are played. Lost, they are not into politics, sports or martial arts. They are like social zombies! They are the children of Naipaul's Mimic Men !