I remember a teacher at a primary school telling his pupils when he was scolding them that they should "eat more bhaji…bhaji gives you blood." Had Imbert eaten bhaji he would have been a successful Minister of Finance and not the disaster that he is at present! Imagine Imbert had his PM in Parliament cussing UNIPET for money owed to PARIA when in reality it was the Ministry of Finance that is owing UNIPET 133 million dollars in subsidy and VAT refund. Had Imbert been eating bhaji, he would have been performing better as there would have been more blood and oxygen flowing to his brain.
Had Colm Imbert known his history he would have been humbler toward the people that grow bhaji and pumpkin, cut grass and catch fish. By growing bhaji and pumpkin those citizens assisted with diversifying this economy. Had the Indians not arrived in 1845 this country would have been less successful. The Indians not only increased sugar production to record high but also diversified the economy by cultivating rice, introducing dairy farming, growing vegetables, developing small businesses, educating and training a professional class and implanting a new culture with several languages, religious practices and a rich cuisine.
If today legislation is being passed to decriminalize marijuana, it is only because our Indian ancestors brought it to this part of the world. In Jamaica the marijuana is grown in the districts where the Indian indentures had settled. In every kitchen in the world Indian spices are integral to every meal prepared. In fact, when Christopher Columbus set sail to find a sea route to India the intention was to increase trade in spices from India.
More so, the wealth of Europe and the UK in particular did not come from the industrial revolution but from the coffers of India. More than $44 trillion were looted from India that went to develop London and make it the center of commerce and political power for two centuries. It was not a coincidence that after Britain lost India, her colonies became a burden and independence was hurriedly granted to her remaining colonies without the spilling of a drop of blood!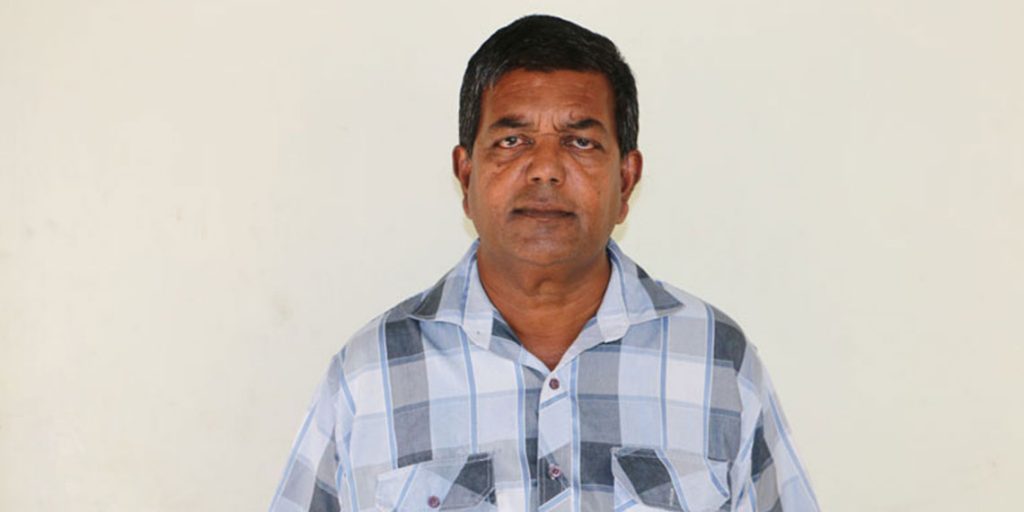 Colm Imbert must be reminded that today the richest man in the UK is an Indian and that the wealthiest and most educated ethnic group in the US are Indians. I know that these are hard facts that Imbert cannot ignore. The reality is that Trinidad and Tobago cannot excel without Indians as much as it needs all races and cultures. If today T&T is not doing as well as it should it is only because the politics of the PNM excludes many Indo Trinis from decision making and implementation.
Why this continuous attempt by the PNM to ridicule Indians? It is on record that Dr. Winston Mahabir, a PNM minister of government in the first Cabinet, said that "Indians have hook worms in their brains." I guess he did not see himself as an Indian but as a Presbyterian from the Susamachar community of San Fernando.
Dr. Eric Williams referred to Indians as a "hostile and recalcitrant minority" after he lost the Federal Elections of 1958. While campaigning in Arima the people reminded him of his promise to build a hospital for them. His response was that "you not sick, them sick, (pointing to Couva) they need a hospital.". The crowd lapped it up with thunderous applauses. This behavior continued and was recently repeated by Rohan Sinanan by his remarks that "all Indians in that side are thieves;" now "pumpkin and bhaji" ridicule against the community by Imbert.
Why should I expect better from Imbert? Who is Colm Imbert really? He is a member of that former slave owning class that were engaged in the kidnapping, transportation and exploitation of African slaves. We will be foolhardy to expect much from this alien who has traded his decency to indulge in concubinage and unrestrained sexual freedom, the genesis of our social crises that plague our country today.
Massa did not settle only for the sexual exploitation of the female slaves. Equally, he was in league with the church labelling the blacks as "not having a soul" and not worthy of a place in heaven. With this vicious propaganda blacks were made to feel that there was nothing of worth in their African heritage. Traditional African religious practices like Shouter Baptist and Orisha were outlawed. Thanks to the UNC that Orisha Marriage is now legally recognized and the Shouter Baptists have been given a public holiday.
While Keith Rowley has succumbed to the magic of the Great House and is readily available to serve massa and his children, the Indians are ready to join hands with progressive Africans and liberal whites to displace the remnants of this old plantation social structure.
Pumpkin and bhaji are healthy foods. These dishes are not confined to Indians but now integrated into the national menu that include doubles, pelau, calaloo, pastelle, polorie etc. No wonder, the insensitive remarks by Colm Imbert have evoked the ire of all Trinidadians who look forward to eating a slice of bhaji and sada roti on mornings.