"Cry foul when you are losing." I listened to this grave advice from a coach and did not know what to make of it. I would have preferred that he called his team out for longer hours of practice. But no, that was not his way to win. In fact, the coach had accepted that he was a loser. His modus operandi were never to win but to prevent the opponents from wining!
Playing victim to ensure your enemies do not grow and flourish will not help you to solve your problems and grow stronger. The protest at Shaheen Bagh in Delhi, India is just that-hide your backwardness by ensuring that the country does not move forward. Though CAA has nothing to do with taking away citizenship from any Indian, the reality is that the enemies of India have chosen to protest against a 'wrong' that just doesn't exist.
On a more personal note. Have you ever examined your modus operandi? How do you deal with real or imagined threats? In most cases we are eager to protest but hardly to find a solution. One would have imagined that within every problem there is a solution. But, I am now coming to doubt that. If that solution does exist, then why are others not seeing it?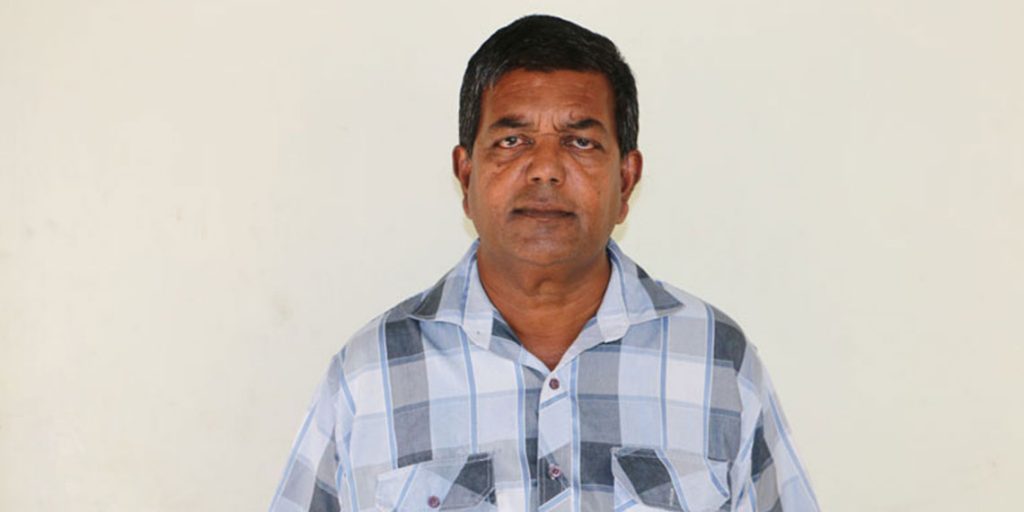 It is time for us to become more proactive. Rather that reacting to events, we need to set the agenda and guide it to our chosen destination. But that is always a challenge. That entails planning and executing; more so, gathering resources, both human and material. Why all that trouble when it is much easier to cry discrimination in social media or write a letter to the editor and position oneself as a champion of social justice?
Phagwa, a festival brought by our ancestors from India, was confined to two public venues-Aranguez Savannah and Orange Grove Savannah and hosted by the National Phagwa Council and the Vishwa Hindu Parishad respectively. At Aranguez the celebration came to be associated with known miscreants. Sat Maharaj, Secretary of the Maha Sabha, viewing these images at Aranguez, reacted that "I would not touch Phagwa with a jhandi rod."
The Hindu Jawaan Sangh (Hindu Youth Organization) undertook to work the villages to make contact with every chowtal and Phagwa group across the country. In 1976 the Jawaan Sangh launched a Phagwa celebration at Trintoc Grounds, Clarke Road, Penal. The turnout at these venues was simply huge and set the stage for the revival of Phagwa in the 1980s. The following year a Chowtal Sammelan was launched at the said venue.
The Jawaan Sangh was a band of committed youths, many of whom have migrated, died but some are still active workers in the community. Led by Haripersad Harikissoon, other members were Primanath Gooptar, Ramsewak Ramphalie, Mungal Chattergoon, Ramkissoon Ramnarine, Deo Seeratansingh, Lalchan Dookie, Ramash Ramsumair, Tarran Persad, Ramnanan Gopiesingh etc.
The members of the Jawaan Sangh understood that meaningful work had to be done and they did it by making the necessary sacrifices. When the Jawaan Sangh felt trapped for financial resources, it did not abandon the work, rolled over and died. It negotiated a role with the Maha Sabha, thus ensuring that a new lease of life was given to its many projects including Phagwa and Chowtal. New projects were also introduced such as Indian Arrival Day, Caribbean Hindu Youth Cultural Exchange Tour and Youth Development Programs.
In the 1990s there was a hue and cry to rebuild the Temple in the Sea at Waterloo. Built by Sewdass Sadhu of Waterloo, Carapichaima, the temple was dilapidated and a far cry from its glorious days. Leading personalities of the communities made pronouncements on the urgent need to rebuild the temple. One aspiring politician and legal luminary printed a pamphlet outlining the history of the temple and made appeals to the public for funds to rebuild the temple. Sadly, the dreams and ambitions of those individuals never came to past.
Nevertheless, the Hindu Seva Sangh had a sod turning ceremony for the erection of a monument of Sewdass Sadhu. The following year the monument was unveiled to the public. Instantly, the sacrifices and heroism of the Sadhu was hailed by all. Today the Sadhu is a national icon.
Inspired by the indomitable spirit of the Sadhu a Temple Building Committee raised funds and erected the mandir. Today the Temple in the Sea is a tourist destination for travelers, both local and foreign.
I have attempted to stress the fact that 'idle talks and crying foul' do not bring about change. More so, your opponents are never going to yield to you by crying foul. It takes much more for the enemies to yield power to you.