As we commemorate Indian Arrival Day (IAD), it is imperative that we recognize and pay tribute to those who helped promote and or institutionalize Indian culture in Guyana. Dr, Balwant Singh Sr, who died in 2002, was among the promoters or pioneers of the Gandhi Youth Org (GYO) that played a significant contribution in celebrating Indian Arrival in Guyana. His program was called the Rama-Khan Day and held every May 5 going back to the 1970s.
The Mahatma Gandhi Organization was registered on November 5th, 1953 and it is not clear if Dr. Balwant was a founder although he became closely associated with it.
According to Chris Persaud, who was Senior Vice President of GYO, Dr Balwant Singh Sr "handed over" the organisation's management to a committee led by Pandit Ramkissoon Maharaj (Attorney-at-Law) around 1990-91, after which Yamona K Hiralall became the General Secretary. Chris Persaud stated that Shriman Dr Balwant Singh Ji Sr was associated with the Maha Sabha as President before demitting office. This may have had to do with a perceived conflict of interest, given that he was also head of the Public Service Union which had supported a national strike in 1963. Chris Persaud also penned that the Late Harry Singh (former Director Guyana Stores Ltd Services Division and son-in-law of founder Raghunandan Misir) served as General Secretary of GYO for a period during the formative years (information provided by Purshotam Shivraj).
Dr. Balwant Singh was the government chief bacteriologist and pathologist during the 19690s and 1970s. He was associated with the PNC and Burnham. He joined Burnham because he, like several prominent Indians, was opposed to Cheddi Jagan's socialism. The moneyed Indians and Indian big businesses were opposed to Jagan on the issue of communism and his limited interests in Indian culture. Dr. Singh was avowedly anti-communist and a strong Indian cultural activist. He felt Jagan was not interested in promoting Indian culture, and liked several other prominent Indian personalities, joined Burnham to defeat communism and with an expectation that Burnham would allow them to promote Indian culture. The McDoom's on the East Bank and the Persaud's and Mazarally's also opposed Jagan on the issue of Indian culture and socialism.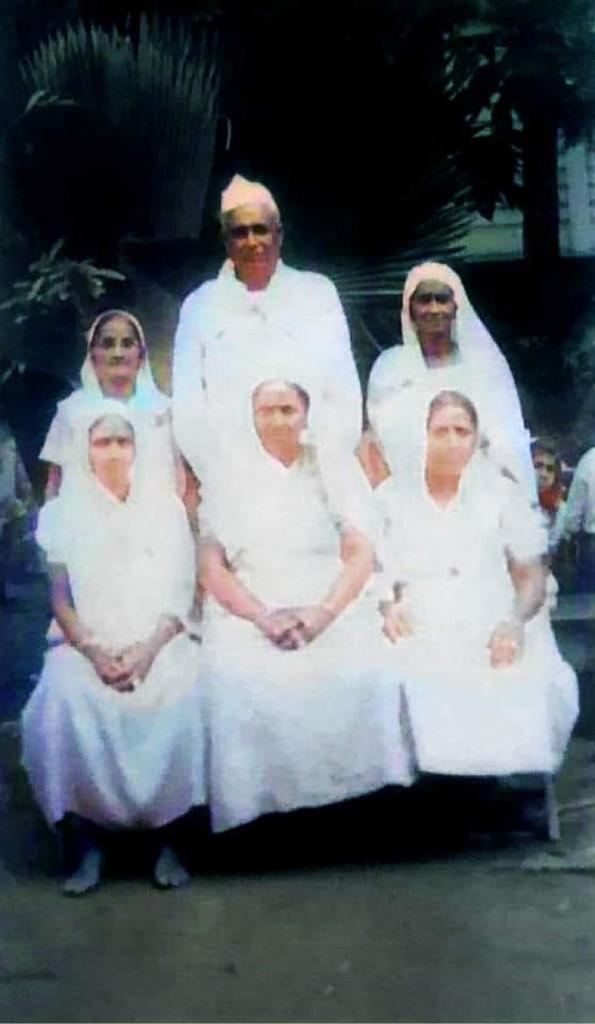 After Burnham acquired power, he marginalized Indian culture and even persecuted some of the very Indians who aligned with him against Jagan. After experiencing racism, most of the Indians returned to Jagan.
Dr. Balwant Singh was fired from his job as bacteriologist and pathologist after he criticized Burnham in 1972 for appropriating the Indian Immigrant Fund to construct the Nation Cultural Center in Georgetown. Indians hardly utilized the NCC. It is noted that while some prominent Indians were with PNC in the 1960s and 1970s for economic survival, the children of most of them, having experienced racism, became aligned with Jagan's PPP.
During his life, Dr. Singh was elected as President of Guyana Civil Service Association (CSA). It was widely remarked in Guyana that he was responsible for making a bullet disappeared in the McLeod case. He reportedly said the bullet fell in the sink into the sewer. Dr. Jagan made reference to it in his book.
Dr. Singh was General Secretary of GYO from the late 1960s. The organization had an association with the Gandhi Education Institute (GEI) – a high School. Bharrat Kissoon was the first principal. Bharrat became senior labor officer in the civil service. Prominent Indian youths attended GEI. It excelled in GCE. Dr. Balwant maintain annual Rama-Khan Day at the GYO ground that attracted thousands.
Dr. Singh had a medical lab on East Street in Georgetown. Balwant Singh Hospital is now at that site. He was one of the leading physicians in the country. His service expanded after Burnham fired him. He obtained a US Embassy contract to conduct medical exams on would be immigrants and visitors to the US. His clinic grew after his death under his son's leadership Dr. Balwant Singh Jr. The younger Dr. Balwant studied in India.
Dr. Balwant has another son Narendra Kissoon who worked as a government prosecutor for a while before moving into private practice.
Community advocate Dr. Tara Singh remembers Dr. Balwant who he said did the Medicals for his family's emigration to the US. He did my medical as well. Dr. Tara said: "I got to know him well as he was part of an Indian Coordinating Council (comprising leaders from all the Indian organizations in Guyana such as Dr Balwant Singh, Pt Reepu Daman Persaud, Pt Gowkaran Sharma, etc.) which reviewed monthly the preliminary reports on the Alcoholism and Suicide project that was funded by the Trinidad & Tobago's Sanatan Dharm Maha Sabha". Dr. Tara worked on that research project He wrote: "That projected was directed by myself. My research assistants included Pt R.R Upadhya, Test Match Umpire Mohamed N Baksh, and UG students".
As Dr. Tara remarked: "Dr Balwant Singh fought valiantly for three cultural centers in each of the counties to be financed by the Indian Immigration Fund. That did not happen. Burnham used that money for the Cultural Center in Georgetown".
Dr Tara penned "that the Indian rights activists should approach Indian businesses and philanthropists to contribute to the establishment of Indian cultural centers in all three counties of Guyana. The Indian government could offer technical assistance. This is something that Dr. Vishnu Bisram had proposed. Let's start with the first project on the Essequibo".
Chris Persaud acknowledged that "Dr. Singh was very influential in the nurturing of the Gandhi Youth Arm thereafter which later became synonymous with the name Gandhi Youth Organisation, and this may well have been the seed that sowed confusion in the minds of some. He was also instrumental in encouraging many youngsters such as Omkar Persaud, Yogendra Parsnauth and others to take leading roles in various activities".
He penned: Dr. Balwant Songh Sr's presence at the GYO as General Secretary (akin to the CEO of a company) afforded him the opportunity to energetically and dynamically move the GYO to greater heights, and during the two decade period of the late 1950s to the late 1970s, the halcyon days, GYO was indisputably the leading Hindu organisation in the country. Gandhi Bhavan's Sunday Satsang was a 'sold out' until the mid to late 1970s, when significant migration rates inter alia took their toll. It is important to note that many professionals and middle class persons gravitated to the MGO and so this exodus left the organisation largely bereft of quality leaders."
As Chris Persaud commented: "The Indian Commemoration Trust led By Sri Yesu Persaud Ji quite fittingly honoured Dr Balwant Singh Sr, though unfortunately posthumously, for years of dedicated service to Hinduism and Indian culture in general".
SN editor in chief Anand Persaud notes that Dr Balwant Singh Sr was his late mother's eldest Mamoo (mother's brother).
Dr. Balwant had a checkered career in his politics. But overall, he played a pivotal role in championing Indian rights. And he deserves recognition for his contributions to Guyana and Indian culture.
By Vishnu Bisram