The end of Navratri is followed by Dussehra or the triumph of good over evil. On the night following the ninth day of Navratri, called Vijaya Dashami, an effigy of the evil King Ravan is burnt to signify the triumph of good over bad or evil. Ravan represents everything that is evil or bad in human relations.
But as Pandit Ravi of Alexander Village Mandir in Georgetown, Guyana, explained on October 15 evening, the destruction of evil must also be in peoples' thoughts, deeds, actions, and behavior. Pandit Ravi gave an erudite and eloquent explanation of the meaning of the festival. He explained at his katha or discourse or updesh on Friday evening, "Dussehra is much more than about Lord Rama slaying Ravan. It is also about overcoming so many challenges, difficulties problems, adversities by Shri Ram in life from his appearance till his disappearance. More relevantly, it is about destroying the demons within ourselves and our communities".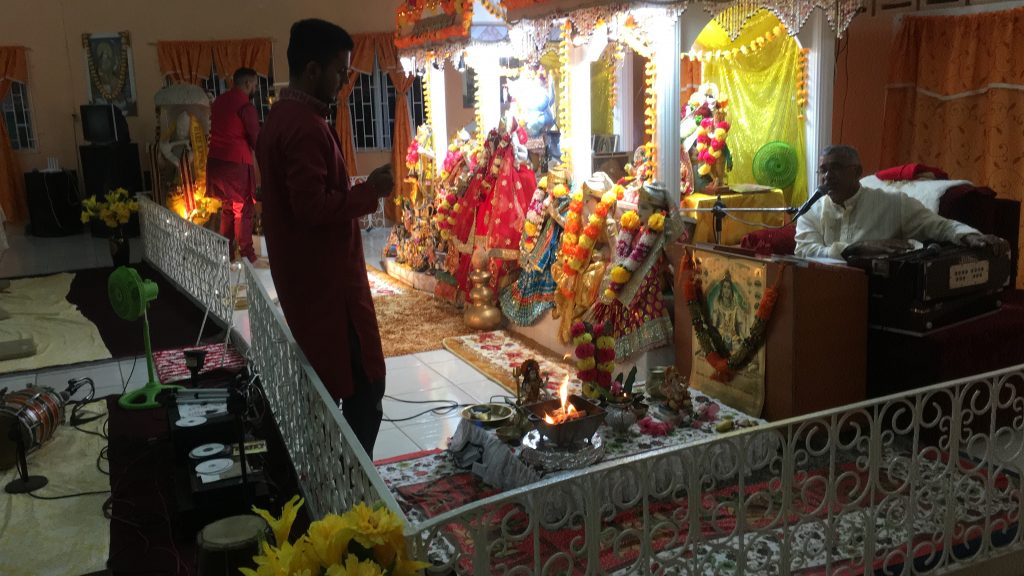 Pandit Ravi also implored worshippers to please take the vaccine. He said life is worth living and that it is not ungodly to take the vaccine. He entreated worshippers to also take the same message to their families and neighbors. He urged them to be safe, to mask up, social distance, disinfect, and wash hands regularly.
Besides in Guyana, there were traditional Guyanese Dussehra celebrations in the diaspora including in New York where there were packed temples.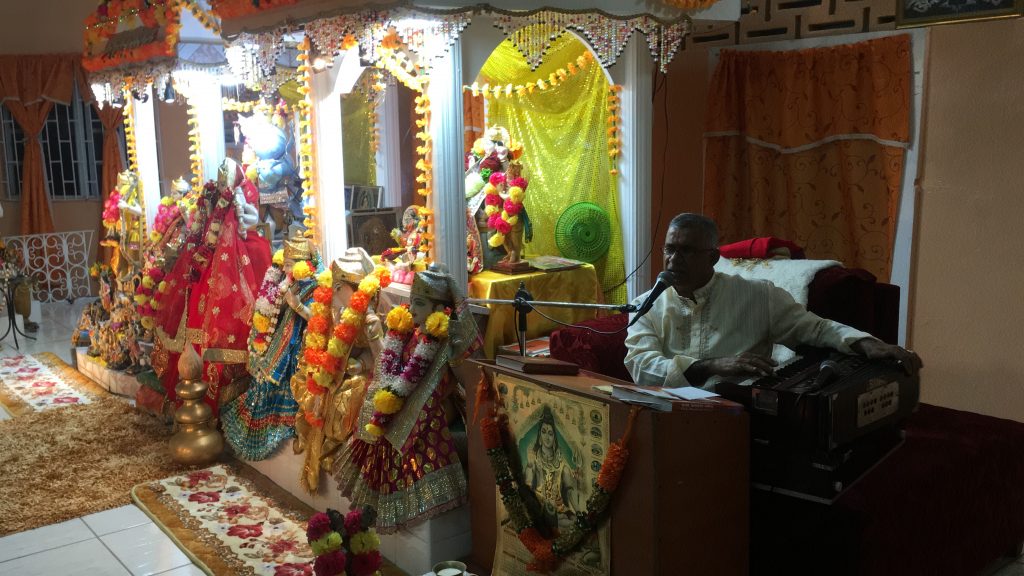 Following Dussehra puja and discourse that was followed by havan, and aartee, prasad and bhojan were served at Alexander Village Temple and all mandirs in Guyana and the USA.