I wish to recommend two actions that are going to make Indians winners. These are as follow:
always see the good side in another person;
always stand up for social justice.
A king went to the Himalayas and ate a most delicious apple. Fond of his queen, he secured an apple to take to her. The return journey, was long and hazardous. During this long journey his mind was always on the apple and the anticipated joy on her face when she would have sunk her teeth into it. On arriving at the palace, the king rushed into the queen's chamber with the apple. "I brought a delicious apple for you. Eat it, you are going to love it," he said, his face lit up with excitement. The queen took the apple and looked at it closely. "What is this dark spot here?" she asked with an expression of displeasure on her face.
As Indians we have to start seeing the brighter side in others. Every person has good and bad in them in varying proportion. If we look at only the short comings of people it would always be difficult to work with them. However, if we look at the brighter side, we will embrace them and find joy in their company.
Mahatma Gandhi was the greatest revolutionary of all times. He had to mobilize 400 million of his people to rise up against British rule and he succeeded in doing it. He did not do it alone. His modus operandi were to infuse faith in other human beings. When he went to UP to fight for the indigo farmers he came upon Dr. Rajendra Prasad who was a social and political activist among the people. Gandhi embraced all and went about this task to bring justice to the poor farmers of Champaran.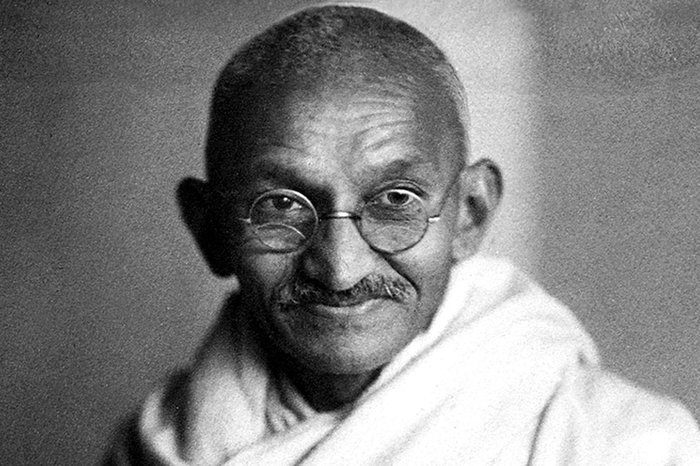 Throughout India Gandhi had workers. They were all leaders in their respective communities. Gandhi would hug and embrace them with a broad smile on his face. With this spirit Gandhi was not looking at the negatives in others but only accentuating the positives.
The son of Mahadev Desai, Gandhi's secretary, said that when he was a little boy Gandhi found time to play with them. He said that he never knew that Gandhi was this great leader. At that time, he was only seen as a friend that played with him and brought laughter and joy.
If we can start to see the brighter side of people our organizations would have more workers; there would be more happiness in families, fewer divorces and a reduction in cancer and other psychosomatic diseases. Sadguru Jaggi Vasudev said that when we get angry we poison ourselves.
My second suggestion is that Indians start speaking out against social injustices. Many are fearful of being shouted down and labelled racists, hence the reason why they are silent on social injustices. Look at government's reaction to the flooding in south Trinidad! Contrast that with Rowley's response to Greenvale. In record time corrective measures were taken. The affected families were compensated for their losses. Officials from the Ministry of Health, the Fire Services, the Army and other State authorities were present to remedy all wrongs. Why not similar responses to remedy the flooding in south Trinidad?
More than 15 years after the closure of Caroni, many ex-workers are still to receive their full compensation packages. However, the argument of PNM sympathizers is that the UNC government of 2010-15 should have settled it; that the ex- Caroni workers' compensation package is not for a PNM Government despite the fact that it was a PNM Government that shut down the industry. It is clearly being articulated in no uncertain terms that the PNM is not here to serve the Indian population.
When the proposed rail was being implemented by the Manning administration, the route was through farm lands in Indian settlements. However, the hub of the train would have been Edinburgh 500 and Port of Spain. The people who are settled in Edinburgh 500 are mainly supporters of the PNM. Luckily, young Indian mothers and fathers stood up to save their homes and communities and the project was scrapped. It is crystal clear that in this country the PNM supporters have entitlements.
During slavery when a hog was slaughtered, the whites would give the snout, ears, tail, feet and entrails to the slaves. This explains the Africans' love for pig tail soup, souse and black pudding. It is clear that the ex-slaves have learned well from their masters and are now employing massa's strategies to rule over their Indian subjects.
Indians must not make themselves invisible like the Red Indians of North and Central America. The whites conquered and enslaved them; today they are invisible in their own lands. Indians need to let Rowley and company understand that the East Indians and Red Indians are not the same people.