Heavy dependence on the State for survival is leading to a disaster. This is soon to happen to Tobago and the East West Corridor where total dependence on the State has reduced the entire population to the era under the welfare of massa.
I hope the pending disaster does not befall the people of South and Central Trinidad who have a more diversified income base and less dependency on the State. Food production continues to climb despite the lack of government inputs including the regulation of flooding and other challenges.
We have two choices-the Tobago/ East West Corridor way of dependency or the South Central way with a "stand on my feet self-reliance." Jump high, jump low, there are two cultures in this society that cannot be denied. The onus is now on the right thinking people to increase productivity, save, invest and then spend.
Christmas is always a challenge to me. Not because it is about the birth of Jesus as I am a Hindu but because of the traffic and the squander mania that accompanies it. It is not that I am against people buying food to invite families and friends at their homes and exchange gifts.
My big question is: Can we afford it? Are we spending money that we have borrowed? I say this because much research has revealed that the average middle class lives above his mean. I am about shopping and splurging if you have the money. When Lakshmi Mittal, the steel magnate, hosted his daughter's wedding at a palatial castle in France, his spending was less than 1% of his savings. Yes! His savings…money that he has already earned.
In The Next Door Millionaire, the writers always looked at net worth, that is, how much you have after your debts are paid. In most cases people who drive luxury vehicles and crowd the roadways are in the negative. This pretense of wealth-display of glitter- is not only overheating the economy and contributing to inflation but also making goods and services unaffordable to the families that are poor and struggling to make ends meet.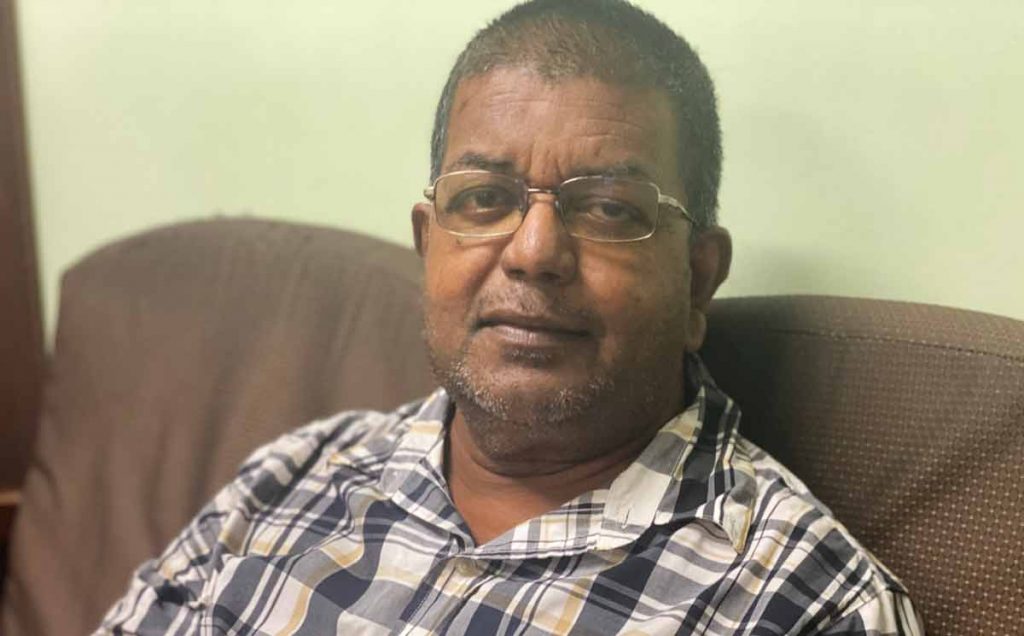 Is a home a liability or an asset? Robert Kiosayki said that a home is a liability unless it is used to generate an income. Unfortunately, too many have fallen into a debt trap by signing on to huge mortgages over an extended period at high interest rates.
Servicing loans mean limited disposal income and non-saving, with the banks declaring huge annual profits. With no saving there is going to be no money for investment and therefore no other source of income. No wonder the poor-me-one facial expressions on people driving air-conditioned SUVs!
Our people have a passion for foreign goods. In the market the vendors would announce with pride "Canadian sweet corn, foreign avocado, St Vincent eddoes." We need to buy local goods though it may be a dollar or two more expensive. This spending on locally produced goods help to keep our farmers and artisans employed. It also saves on scarce foreign exchange. Most importantly, by buying local we preserve our cultural identity.
For my Christmas I will be serving home-made sorrel, pone and fruit cake. Pone, for example, is comprised of cassava, coconut, pumpkin and sweet potato. My sorrel drink will be locally produced sorrel and brown sugar from Guyana. If I have to make a choice between the fruit cake and the pone, I would go for the pone because it is more "home grown."
When our government raises money through Treasury Bills and Bonds, does the average man and woman participate in such transaction. I am ruling out the 1% whom I think we like to beat upon. What % of our high earning professionals buy T-Bills to raise money to pay government debt? Research has uncovered that the number is much below what the average person would guess.
And stocks! Are our citizens aware of trading in stocks, that is, buying a slice of a company. The wealthy people continue to make the sacrifice and increase their wealth. They have enough to stop working and venture into a life of laughter and wild spending which they can afford but they don't.
And the luxury cars and homes! Do we need them? Why do some build houses in residential places where they have to compete with the Jones? It would be better to acquire a parcel of land in a village at one-half the cost and build a descent house and not be burdened with competition with neighbours who themselves are poor but putting their hats where they cannot reach.
Debt level in the average household has increased. The average middle class family has built a home, bought two cars and educated their children not with their savings but by borrowing, thus committing to paying high interest over a long period of time. I am not against borrowing; however, it must be manageable and not subvert you to an economic slave toiling away to pay high interest loans for the better part of your life.
The marshmallow test was a longitudinal test designed to measure delayed gratification. A group of children (400) were given two marshmallows each and told that if they don't eat them in the next fifteen minutes, they would be given an additional two.
Results! Those who gobbled their marshmallows within less that fifteen minutes went on to perform badly throughout their lives-school dropouts, altercations with the law, never holding on to a stable job and their domestic life in a mess. Those who held out for the fifteen minutes went on to be more successful in so many ways. The conclusion of the research was that those who exercised self-control are the ones that succeed in life. It is a kind of rabbit and tortoise story-indulging your fancies without restraints unleashes harsh consequences to haunt you down the road.
Financial expert's advice to their clients is to save at least 10 % of their income. This practice helps to shape and strengthen character-success is not for the swiftest but the one that persevere. How do you explain our grandparents who earned land when they were working for 25 cents per day? They always repeated that "you must put away a shilling for the rainy day."
Financial literacy is necessary to build wealth. If some people are very wealthy, it is only because they are financially literate. I think that much work should be done in this area rather than doing Lakshmi Puja. May be Mother Lakshmi has money for you but she is not confident that you have the knowledge and skills to handle it properly!
(Merry Christmas! Continue to repair your hearts to welcome the return of our Lord and Saviour, Jesus. Don't forget to recognize him as he would be riding not in a BMW but on a jackass as he is conscious of fossil fuels and their negative impact on climate change.)