More than 60 farmers have been cultivating the lands at Caura Valley since the 1950s. Granted by the British in the 1950s to provide food security to the nation, these five-acre parcels of land have not been processed, thus giving the farmers no security of tenure to negotiate loans and access benefits from the state. "I have seen many farmers coming later and getting their tenancy regularized," said Rajan Seemungal, 65, of El Dorado, Tunapuna.
Bhushan, age 39, and a nephew of Rajan, has taken charge of the family plot for the past 15 years. "I specializing in growing several varieties of hot peppers throughout the year. Sometimes I grow baigan and tomatoes." On the land he has a few mangoes and coconut trees which generate some timely income.
A major challenge that faced Bushan was labour. Workers would work but after receiving their wages would embark on binge drinking, not to be seen again. Fortunately, this problem was solved a few months ago when he discovered two brothers who are committed to hard work. With a wage of $200 daily per person, Bhushan pays out $2,000 in labour but "I have no regret. These two boys are committed to their work. I have no regret hiring them."
A major challenge facing the farmers of Caura Valley is irrigation. Those planting near the river produce crops throughout the year whereas those further away have to content themselves with planting during the rainy season. Bhushan is fortunate to have his land close to the Caura River. This provides him the opportunity to plant throughout the year. "Accessing water from the Caura River must be authorized by WASA and at a cost," Bhushan said.
Taking the produce to the Macoya market is another challenge. "Farmers have to pay to use the market. Is this a good or bad thing? I cannot say," said Bhushan who is thankful for the police presence. "It provides a level of security. Fortunately, we never had any hold -up."
"I sold baigan 50 cents per pound and see it retailing at $8 in a supermarket chain store. Not knowing the truth, many think farmers making tons of money. But this is not so," Bhushan complained.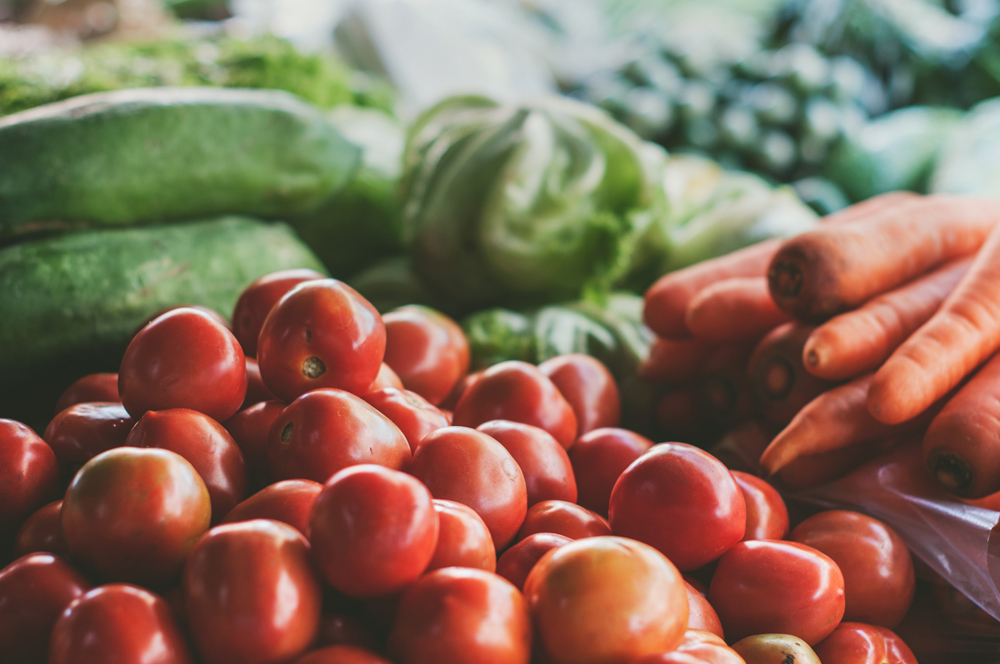 Asked about subsidies from government, this was Bhushan's response: "Nothing for land preparation, chemicals, equipment. Farmers are left to suffer alone. It is too challenging. Too many overhead and no subsidies from the minister."
I enquired about the role of the extension services provided by the Ministry of Agriculture. Rajan said: "We had the occasional visit once in four months but no assistance. We want help in soil testing and laboratory analysis for pest control, but this is not done. No one listens to farmers. Farmers are voiceless and treated like dirt in this country."
Asked about youth involvement in agriculture, this was Rajan response: "Young people are not seeing agriculture as a career option. After reaching high school they lose all interest in agriculture. I don't blame the youths. Many times a farmer lost four consecutive crops. That is not easy to bear," said Rajan.
"No journalist writes on agricultural matter in this country. In our parliament, there is not a single member who displays a passion for agriculture. In Facebook farmers and their challenges are not part of the conversation. Farming and agriculture is taboo, not to be discussed," Rajan surmised.
I asked: "Do you have faith in the politicians helping farmers?" Rajan responded: "Vassant Bharath was a big hope for farmers. Everybody loved him. He was the only minister that show care for farmers."
It is disheartening to know that farming generates less than 1% of the GDP of the country, and despite this, it continues to provide a living to many families. "The food importers are protected by the government. They are the financiers of political parties," said Rajan. "But soon, the country would appreciate better the important role farmers play when there is shortage of forex to import food. That time is just around the corner."
Rajan is confident that farmers are going to have the last laugh. "The time will come when farmers would be begged to produce food for the nation."