Last Sunday, Rockaway Catering Hall played host to a wonderful evening of jaw dropping fine live Indian cultural entertainment supplied by a band, tassa, and chatney. It was a fun packed afternoon/evening of entertainment.
Rockaway Catering Hall is owned and managed by Mr. Hafeez and his wife Floretta. The hall is located on 123rd Street and Rockaway Blvd.

There was live band music as well as karaoke singing, tassa drumming, and a spectacular dance (of chatney music) to entertain the packed hall. Old classical hits – Mukesh, Rafi, Asha, Lata, and more – and chatney, all sung by local New York talent – ringed through the walls of the hall. Giddy music lovers took to the floor dancing especially the hot Chatney songs and tassa drumming. There was much shrieking and selfie-taking.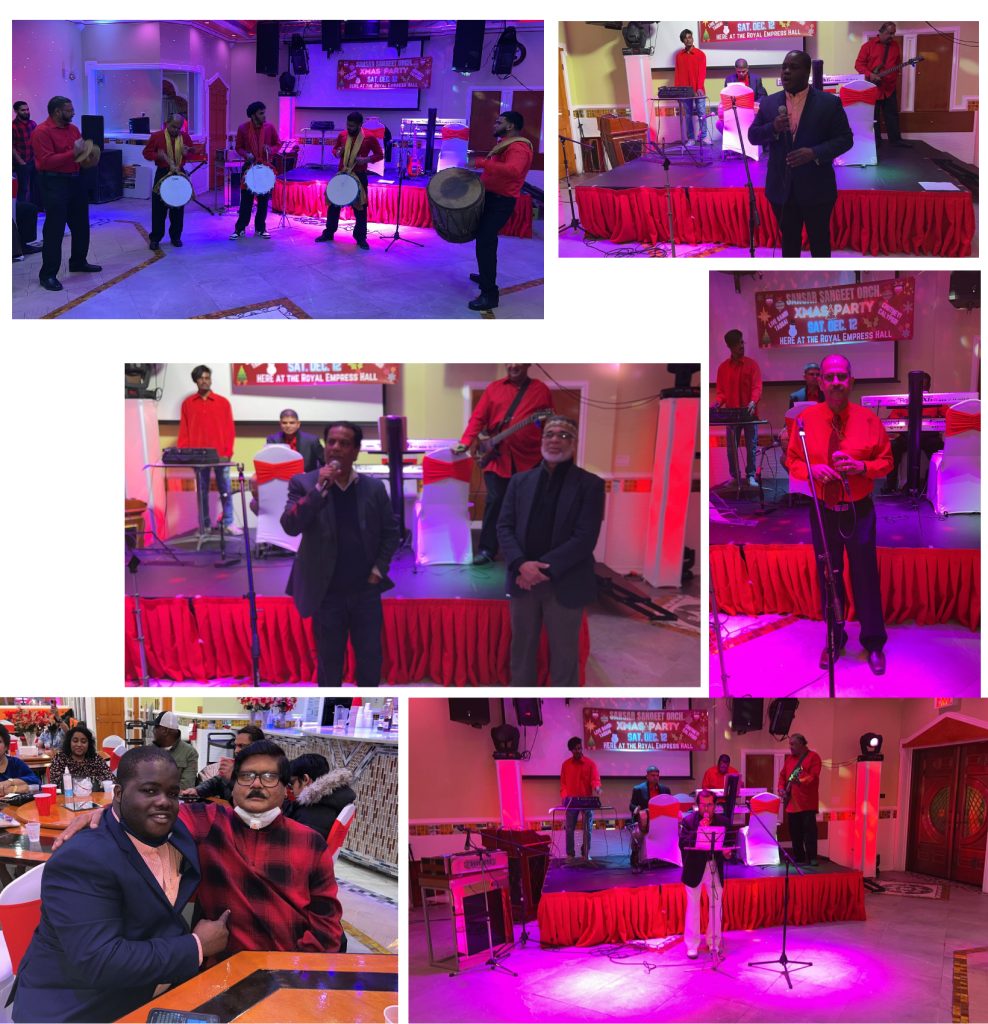 Several well-known artistes from the community entertained the audience who were also treated to a sumptuous dinner. There was a paid bar.
The concert idea was the brainchild of Hafeez and Anoop Dhanpat, leader of the Sansar Sangeet Indian Orchestra that provided the back-up music for the singers. The owners Mr. Hafeez and Floretta offered the facility for a Sunday evening of entertainment open to the public. The focus, they both agreed, is to bring people together to celebrate their culture and provide respectable entertainment. Anoop and his band took advantage of the offer by staging the first one on Sunday.
The host and the band's leader announced that the facility will host a monthly Sunday evening of live entertainment featuring Sansar Sangeet orchestra. As Anoop said it was an event to showcase and celebrate our culture. The concert provided an opportunity for the community folks to showcase their hidden rich Indian cultural talent. Everyone was excited with the idea.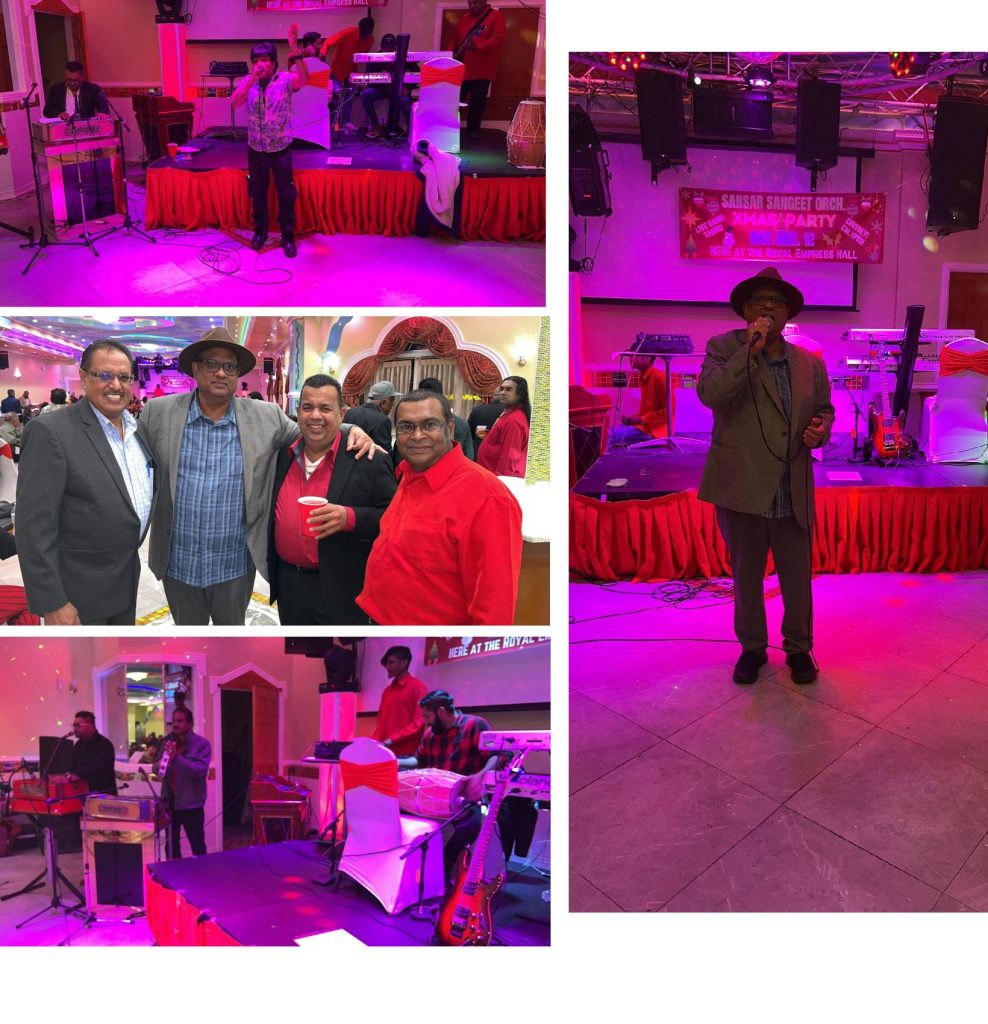 This is the first "near-normal" concert since Covid began in March 2020. Mask protocols were observed. Those in attendance last Sunday said they had a most wonderful time, describing it as an amazing cultural variety show.
Emceeing the program was Farouk Juman who was ably assisted by radio personality Jass Persaud.
Among those entertaining the audience were Virginia Avinash who came in from Virginia, Calypsonian Count Robin, dancer Oma Devi Somai, Caribbean Tassa Rhythm, Chutney Groups, David Brown and Group, and Damian Sookram and Family. Among the singers: Pria Ramkissoon, Lisa Boodram, Rajlal Samaroo, Boodhan Bob Sookdeo, Nazir Subratte, the legendary Davenand Pooran, Steve Boodram, Vocalist/ Guitarist and Naresh Dwarka.
The event was graced by NYS Assemblyman Khaleel Anderson of the 31st District. Mr Anderson showered accolades on the organizers of the event.
Band leader Anoop expressed his gratitude and appreciation to the performers and attendees who helped to make the event a success. He also thanked Hafeez and Floretta for making the hall accessible for community events like that on Sunday.
Thank you Anoop for a wonderful Sunday evening of entertainment.