The Shri Saraswati Devi Mandir of Ft. Lauderdale held its first weekly Sunday morning spiritual service on January 2. The largely Indo-Caribbean mandir is located at 10-21 NE 34 Street, Oakland Park. It was founded by Indo-Caribbeans in 1984.
This service, like its weekly Sunday morning service, typically included fellowship activities, mantras, invocation, kirtan singing, bhajan singing, Pravachan or discourse or devotional thought, rituals, aartee, Prasad, and bhojan.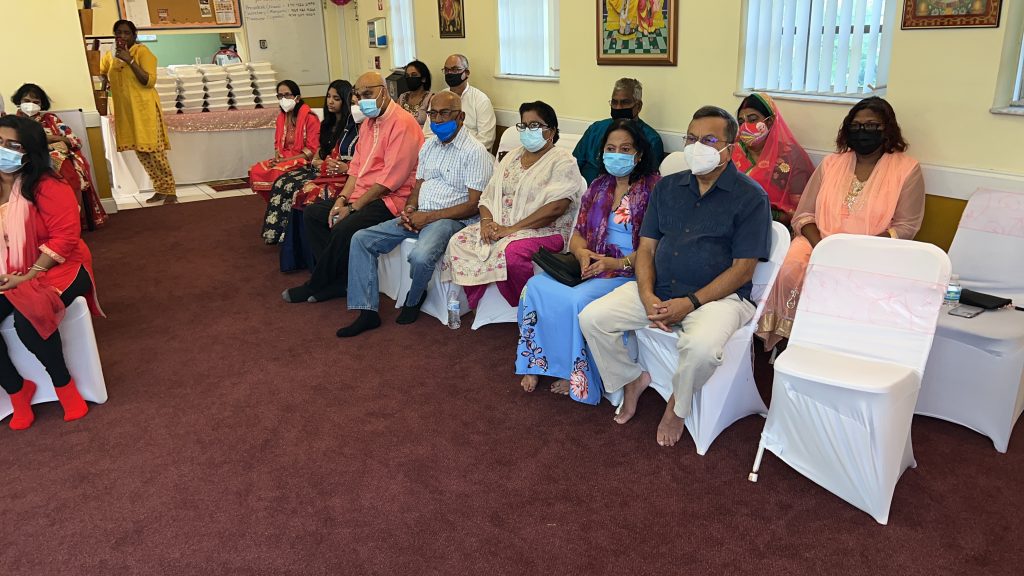 The officiating pandit, Khemraj Singh, appealed to the congregation to take precautions to be safe during the pandemic. Omicron cases have been increasing. Several Indo-Caribbeans in South Florida have contracted Covid 19.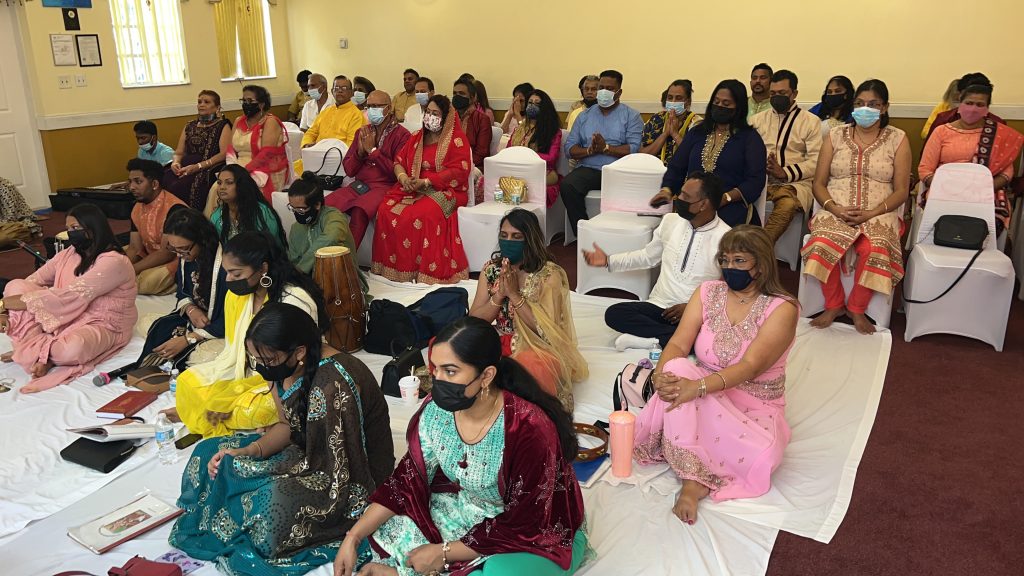 An executive member spoke of the need for an insurance policy to help members of the Indo-Caribbean family during sickness and funeral expenses for loved ones. An appeal is made to funeral homes to lower the cost of funeral expenses.