India's High Commissioner (Ambassador to Guyana and Guyana's Foreign Minister Hon. Hugh Todd, engaged in wide-ranging discussion on relations between the two countries.
The High Commissioner made a courtesy visit to the Foreign Minister at his office in Georgetown, Guyana last Monday, May 30. The visit and the exchange come after the Minister's visit to India in late April.
The Minister and the High Commissioner held discussions on issues arising out of the former's India visit. That was the Minister's first visit to India.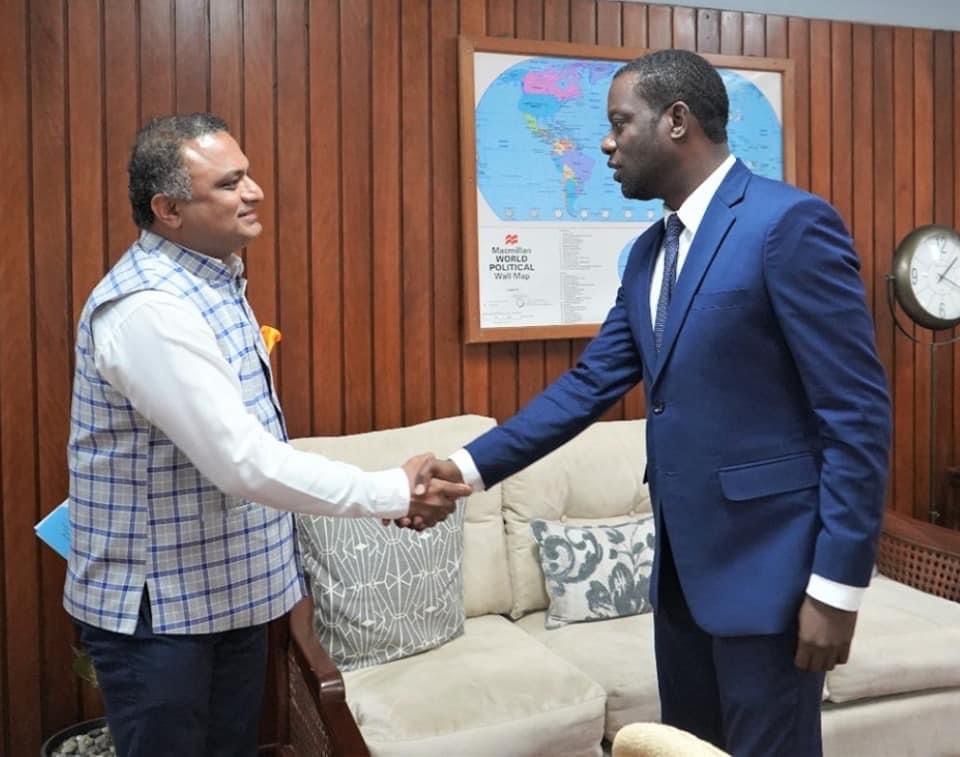 The High Commission issued a release:
"Following the successful visit of the Honourable Hugh Hilton Todd, Minister of Foreign Affairs and International Cooperation of Guyana to India in April 2022, His Excellency Dr. K.J. Srinivasa, today called on Hon'ble Minister Todd and discussed several points in follow up to the meeting held between Honourable Minister Todd and His Excellency Subrahmanyam Jaishankar, Minister of External Affairs of India, to further advance the cooperation agenda between Guyana and India including agriculture, infrastructure, renewable energy, education, healthcare, oil and gas, dairy farming/cattle rearing, capacity building & training, cooperation in multilateral fora including UN & related agencies and CARICOM. Both sides discussed the furtherance of the high agenda discussed at the Multilateral Strategic Dialogue "Raisina Dialogue" in New Delhi, especially on matters concerning climate change, renewable energy and Small Island Developing States.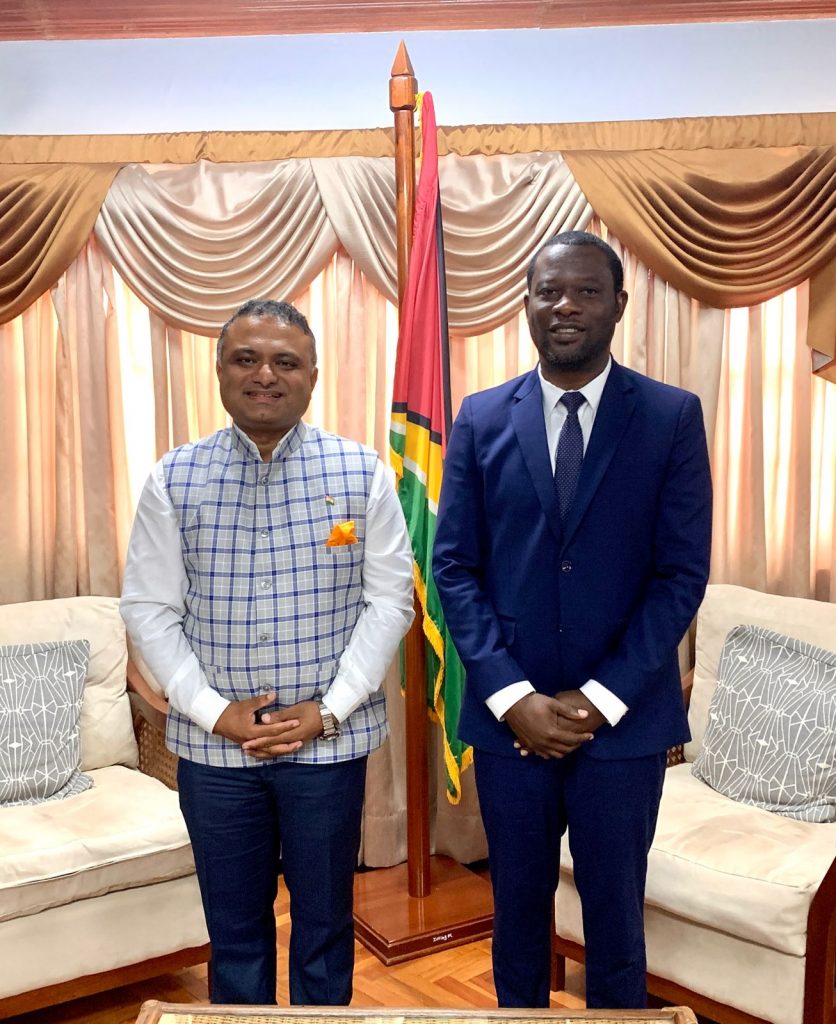 High Commissioner Srinivasa also lauded the initiative undertaken by the Government of Guyana to host the Agri-Investment Forum and Expo towards advancing the CARICOM Food Systems Agenda and reducing the regional food import bill to 25% by the year 2025. He also apprised the Hon'ble Minister of the active participation of Indian companies – Mahindra, Farmtrac, Sonalika tractor manufacturing companies as well as UPL in the event".