Hanuman Jayanti, the religious observance of the birth or appearance of Lord Hanuman was observed on Saturday April 16 at Tulsi Mandir, Richmond Hill, and at mandirs across America and globally. People celebrated the pious day with enthusiasm. Tulsi Mandir is located on 111 Street, at the corner of Liberty Ave. The head pandit or spiritual leader or guru is Pandit Lakheram Maharaj.
Besides prayers at the mandir, Hindus also conducted service at home with some inviting pandits to performing puja (with offering of Prasad and bhojan and the full works) at their residence. At the conclusion of puja, a red flag (Jhandi) is raised (hoisted).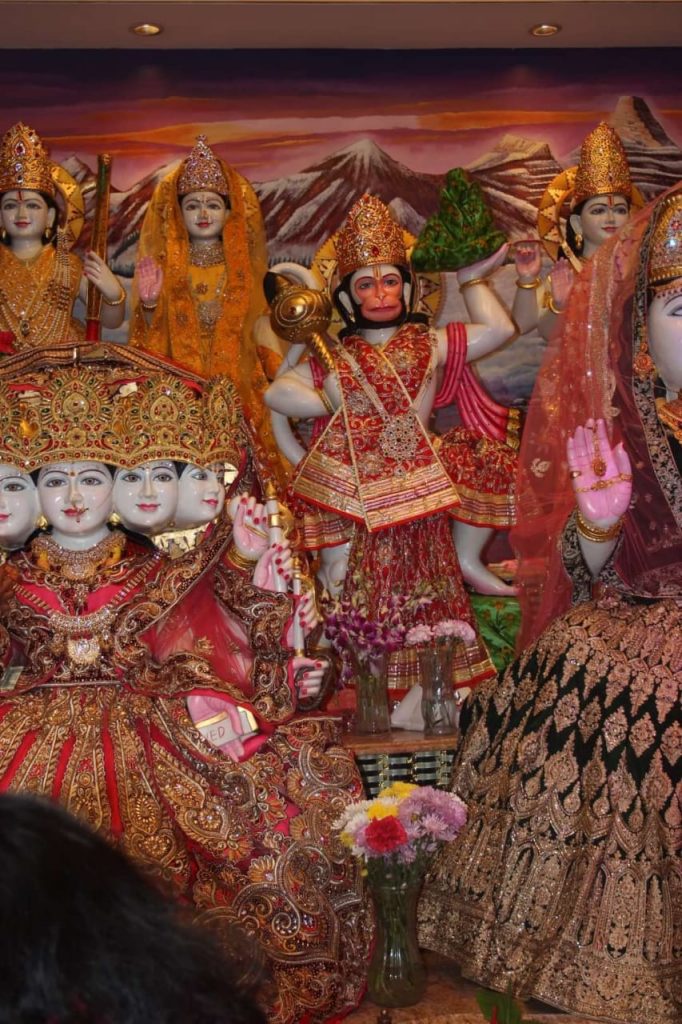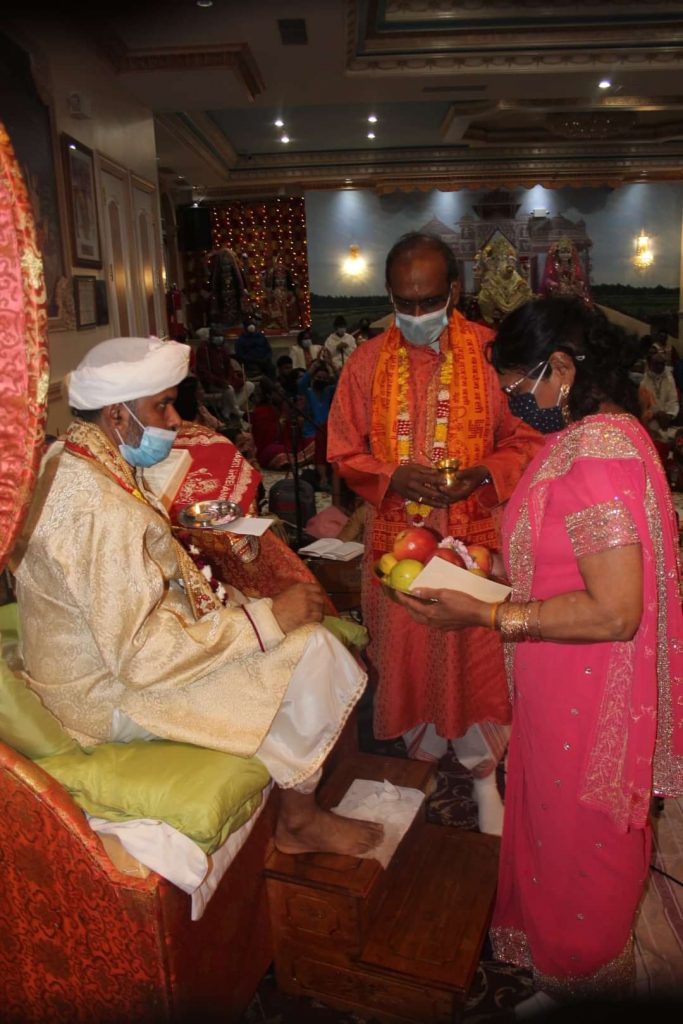 Hanuman Jayanti and Ram Naumi coincided with the observance of religious festivals of other faiths – Ramadan among Muslims, Holy Thursday, Good Friday and Easter among Christians, and Baisakhi among Sikhs.
Hindus propitiate Hanuman, who in the scriptures is presented as a loyal devotee, ardent follower, servant, and messenger of Lord Rama whose birth anniversary or appearance, Ramu Naumi, was observed the previous week on April 10. The auspicious day of Hanuman Jayanti is dedicated to the divine appearance of Sri Hanuman. It is among the most popular festivals of Hindus.
The devotees celebrated the auspicious occasion by performing many rituals and observing a day-long fast. Devotees fasted (avoiding meat, fish, and eggs with some completely avoiding food. Pandit Lakheram Maharaj recited the Hanuman Chalisa, a devotional hymn in praise of Lord Hanuman.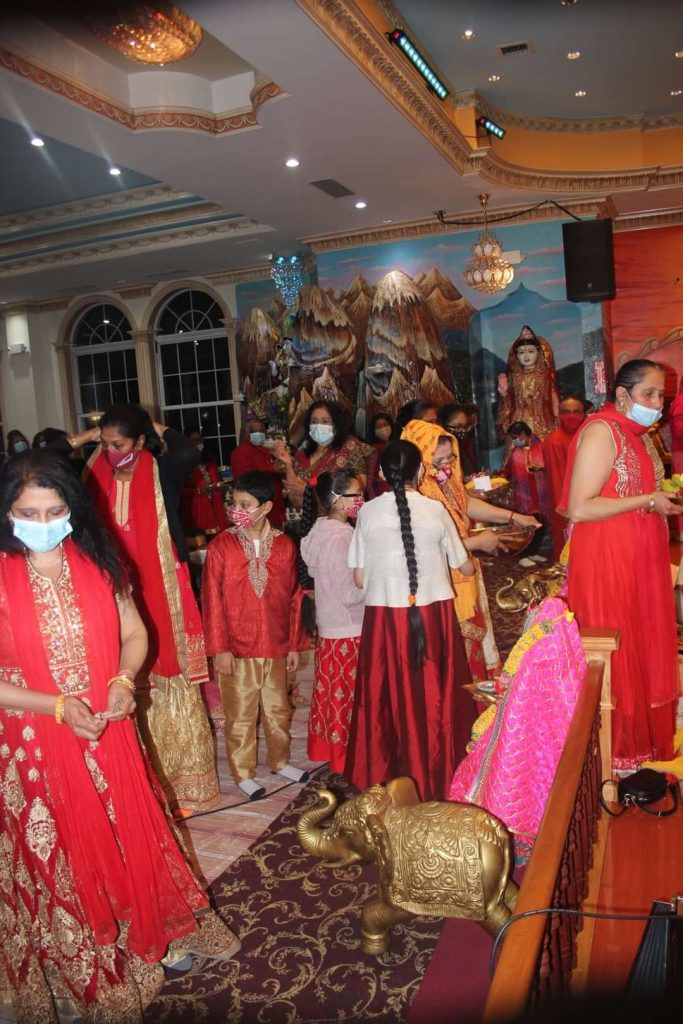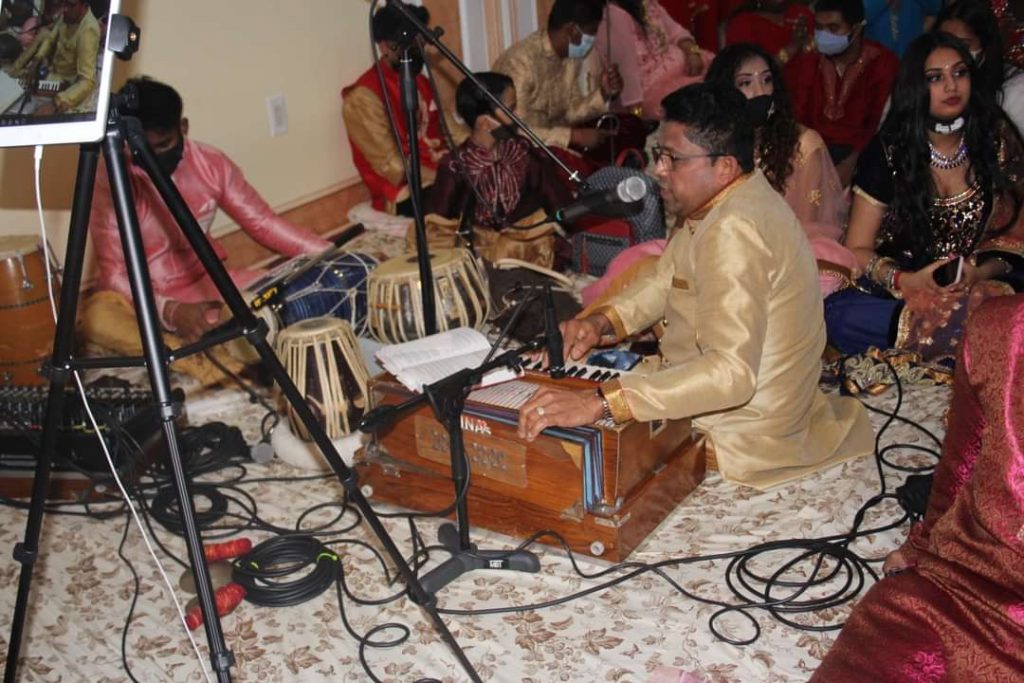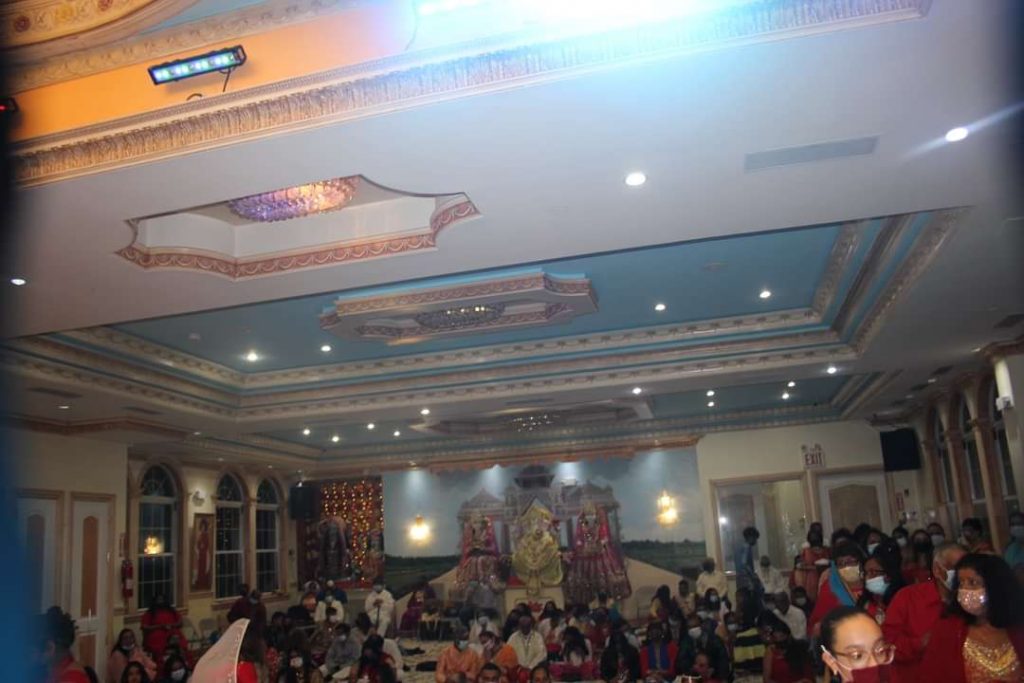 At the Tulsi mandir and at services at home, devotees recited the Hanuman Chalisa and read the Sundar Kaand (life of Lord Rama in exile). They chanted the Akhand Path of Ramcharitra Manas in addition to reading Sundarkand to seek blessings from the God. Many people offered sindoor or vermillion to the lord and performed the ritual of bathing the idol of Lord Hanuman.
Hanuman is credited of finding Goddess Sita after she was abducted by the demon Ravana and taken to Lanka. When Rama's brother, Lakshman was fatally shot with an arrow, Hanuman saved his life by procuring the right medicine to neutralize the poisonous of the arrow. Hanuman helped Rama to defeat Ravana. Hanuman was blessed with immortality for his dedication to Lord Rama and Goddess Sita. Hanuman is usually worshipped before Lord Rama. Elaborate rituals were performed at Tusli Mandir and elsewhere, including offerings of special sweets (rote, mohanbhog or halwa, and clothing.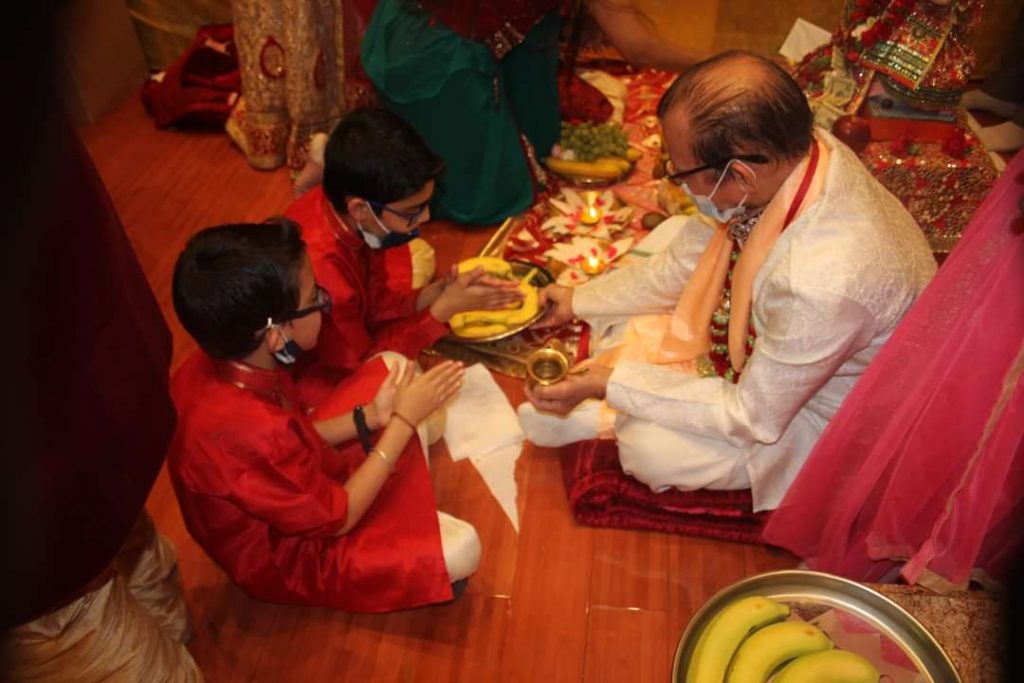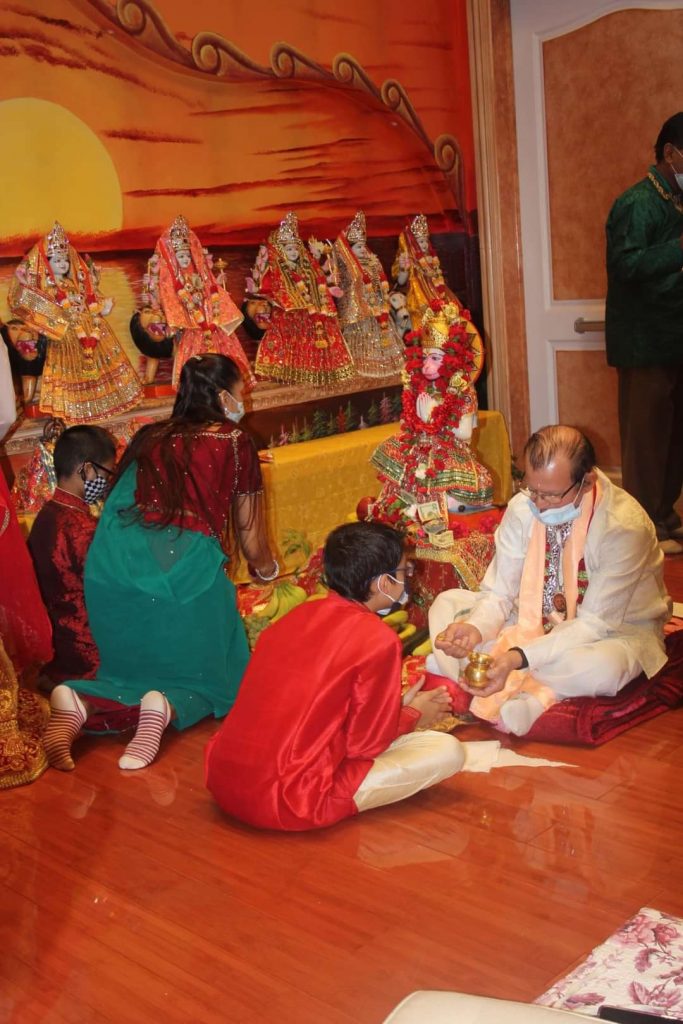 Hanuman Jayanti usually fall on the Full Moon day or Purnima Tithi in the month of Chaitra in the Hindu calendar corresponding with April in the western calendar.
Lord Hanuman is known by various names such as Bajrangbali, Kesarinandan, Anjaniputra, and Pawanputra across the nation. He is a deity who symbolizes courage, loyalty and compassion.
By Vishnu Bisram