While others are ungrateful and some want nothing to do with India even if India could save their life, I want to be on record thanking Mother India for the anti-Covid vaccines. I also wish to applaud the work of the Indian High Commissioner (Ambassador) Dr. K.J Srinivasa (medical doctor turned diplomat) to Guyana for his Covid diplomacy initiative enabling Guyana and other Caricom states to receive India's precious cargo. Unlike others, I am most grateful for India's generosity even though I won't be a beneficiary of the vaccines in Guyana or the Caribbean. White man countries have been generous in giving vaccines for free to Caribbean nationals in their countries. Dr. Srinivasa has exploited a once in a lifetime opportunity to cement closer ties between Guyana and India as a result of Covid.
Myself and a few other Indo-Caribbeans in New York and Guyana worked behind the scenes with our India based contacts that have close connections with the Ministry of External Affairs and the Indian Diaspora. We were able to pull strings where others could not especially on issuance of statements relating to democracy in Guyana and supply of vaccines to the Caribbean. We are working behind the scenes on vaccines for Trinidad. The twin-island nation will get Indian vaccines.  Soft power diplomacy and unofficial behind the scene lobbying pay dividends.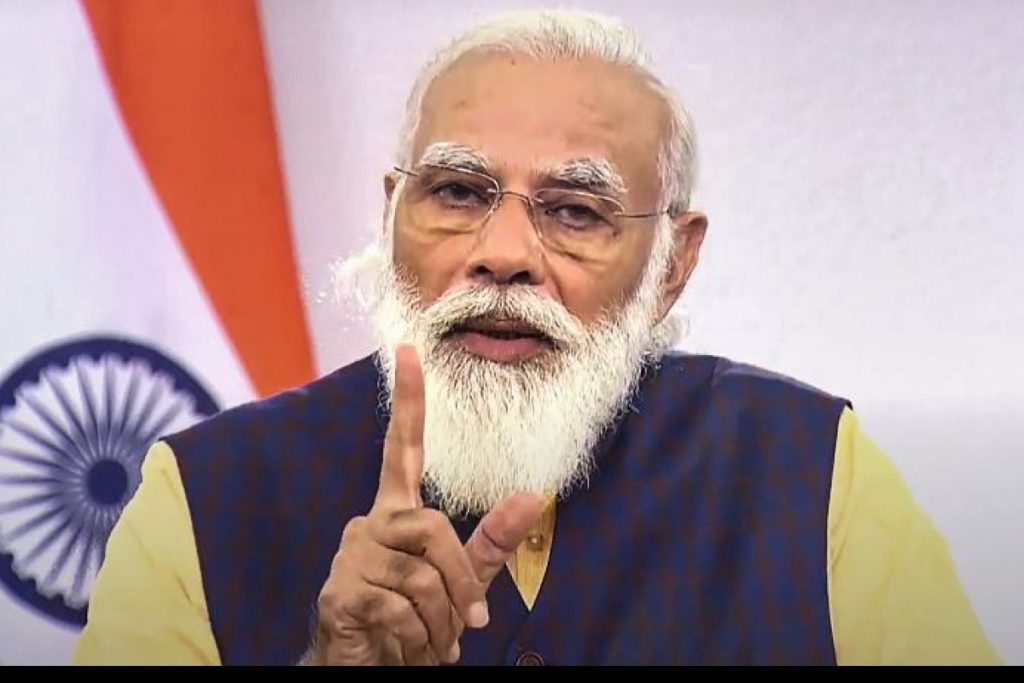 Ambassador Dr. Srinivasa has been very active in promoting relations between Guyana and India and in presenting Guyana's case for anti-Covid vaccines. He has opened doors that his predecessors experienced difficulty. He has brought Guyana and India closer in cultural, economic, political, and health relations. Because of the Corona pandemic, and most significantly because of the anti-Covid vaccine, he has been forced into a high-profile role. He seems to have a passion for diplomacy. He has taken on a significant role in vaccine diplomacy not only with Guyana but several Caricom states to which he has been accredited. Through his diplomacy, Guyana has been a recipient of large amounts of health assistance (to combat the pandemic) not to mention in the other sectors as well (infrastructure, agriculture, security, etc.). And now the vaccine that other countries find almost impossible to access.
I should note that in my studies of India's international affairs and of her relations with Guyana, India never commented on electoral fraud in Guyana or in other countries although India did condemn racism in South Africa and Rhodesia; India provided military support to the Black freedom fighters in South African and Rhodesia to the tune of fifty million American dollars during the 1980s. Under the watch of Dr. Srinivasa, India issued a couple statements expressing serious concern about the electoral fraud of March 2020 and called on the government to accept the will of the electorate. It was the first from India on elections or politics of another state although India did condemn the military coups in Fiji in 1987 and 2000 and subsequent coups. The Guyana statement on electoral fraud was not as vociferous as the statements issued by the ABCE countries condemning electoral fraud in Guyana and urging acceptance of the will of the electorate.
I recall as a young, political activist visiting the High Commission (was located opposite the High Court above the Bank of Baroda building). I held long discussions appealing to succeeding Indian High Commissioners when I visited Guyana almost annually between 1981 and 1992 pleading on them to issue statements condemning electoral fraud and help us (a group of Indo-Guyanese activists) to restore democracy. The response was consistently the same. "We privately support your effort. But we can't issue any public statement. We make recommendations to Ministry of External Relations in Delhi. India would not intervene in the internal affairs of other countries" (my words).
In other words, the diplomats stated that India could not do anything about rigging in Guyana or combating racism experienced by Indians and other Guyanese. (ABCE countries also did not join the effort against electoral fraud until the 1992 elections and only after the collapse of communism and the Soviet Union). That India policy remained the same until 2020. But I notice India has issued very strong statements against the military coup in Myanmar (Burma) since early January 2021. India has also condemned the use of violence against the Burmese people. (India's military did carry out clandestine air raids on Burmese soil against terrorist camps that attacked Indian troops).
The role of a diplomat is to protect and promote his country's interests, protect and serve citizens in the accredited country, collect and report vital information that could affect national interests, giving advice on how home country should respond to situations, negotiate agreements and humanitarian assistance, and create lasting bonds between host and home countries. Dr. Srinivasa has succeeded on all fronts and more. He has a great personality, getting along with all and enemy of none. He has skillfully negotiated very complex matters to wit, among others, to get statements on electoral fraud and in getting vaccines and varied forms of assistance for Guyana. He is praised by politicians on both sides of aisle and by captains of industry as well as by community leaders and those who made his acquaintance.
He has done fantastic work for the year and a half he has been in Guyana. We owe a debt of gratitude for Dr. Srinivasa's behind the scene efforts and Prime Minister Modi's vaccine diplomacy that land us 80K free doses. Because of their diplomacy, we would also be able to purchase a few hundred thousands doses at a time when other (wealthy) countries (including Canada, and from EU) are struggling to make purchases of Covid Shield and Covaxine jabs.