It is with deep sadness that I join with others to pay tribute to a friend and journalist/writer colleague, Balkrishna Naipaul, cousin of the iconic novelists VS and brother SS Naipaul. BK Naipaul was very supportive of Guyanese and Trinis in North America, Caribbean, and global causes, especially humanitarian issues and democracy. He was unquestionably an Indian nationalist and a great admirer and supporter of iconic Indian leaders like Atal Beharri Vajpayee, Lak Krishna Advani, and Narendra Modi. In fact, he attended several India events in New York. He spend considerable amount of time in India.
My relationship with BK Naipaul began in the early 1980s through an introduction by Guyanese patriot Ramesh Kalicharran in Queens. We participated in several academic conferences including the one I co-organized for the 150th anniversary of indentureship to Trinidad in 1995 and same for 150th to Guyana in 1988. We also presented papers at various conferences in Trinidad, New York, and India. He was greatly admired for his formidable writing skills. He has published several books on varied subjects.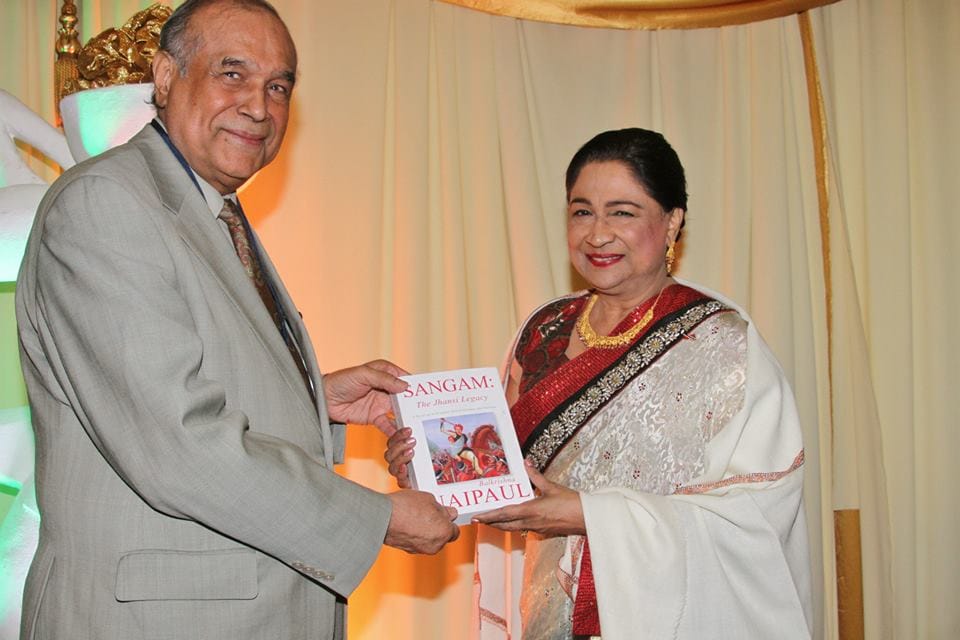 He was a Trini and Canadian patriot but he was also an Indian nationalist and an internationalist, a man of many talents and interests, and a human being whose friendship touched so many Guyanese and Trinis alike. He constantly tried to reach out to other people, regardless of nationalities or ethnicities. Towards that goal, he was one of the founders of the Global Organization of People of Indian origin (GOPIO) and a Life Member.
My relationship and that of other Guyanese with BK Naipaul grew as he joined the struggle for the restoration of democracy in Guyana. We worked together on several projects related to Guyana, Indo-Caribbeans, Indians in the diaspora, and on the print and electronic media. BK Naipaul was editor of a global publication besides working for the Canadian government and the United Nations. Throughout his decades-long tenure in public and community service, he had a very unique and visible presence immersed in community affairs, rare among public servants and scholars. He made himself accessible to the public appearing on many platforms. He was willing to lend a helping hand on anything that would benefit the public and or promote democracy or cross-cultural understanding. He participated in several India Day parades and joined Guyanese in celebrations in NY. And he spent considerable amount of time in India.
Although a Trini, BK Naipaul might as well be called Guyanese because he spent considerable amount of time among Guyanese in Canada and New York since the 1980s patronizing and participating in their events. And he stayed at the home of Guyanese "brother" Kali whenever he was in New York including when he was posted at the UN; all of this time in NY was among Guyanese who were involved in the Guyana struggle or Indo-Caribbean cultural activities. He visited Guyana a few times including during the period of the dictatorship and after the restoration of democracy. He played a significant role in championing democracy for Guyana and was an ardent supporter of Dr. Cheddi Jagan. He promoted Jagan's New World Economic Order at the UN as well as in his writings and travels overseas. Naipaul's was an unmistakable voice — in advocating for a strong United Nations and the interests of poor developing countries. He, like Jagan, championed a more just and peaceful world.
Bal, as we called him, was a diplomat par excellence, like he had a gift in the field, and like me he studied international relations. Although he was not credentialed like me with a PhD in the discipline, nevertheless he was far ahead in terms of practicum and experience. He was very intelligent with a vast array of knowledge not only in IR and diplomacy but in the arts and humanities. Clearly, he was an intellectual, a man who was well read.
He was a very strong advocate of the UN. He advanced UN interests on issues ranging from peace and security and conflict resolution to protection of religious sites, refugees, human rights, and humanitarian issues. I had the opportunity to see and appreciate the value of his efforts from reading his works and engaging him on varied issues.He supported and defended the UN's sense of purpose, especially as a moral compass for a new world order but he was disappointed that much was not done to advance that cause despite it being talked about much during the 1980s and 1990s. No matter what its shortcomings and problems, he was supportive of the UN and affiliated bodies like UNESCO, UNDP, ICC, ICJ, World Court, and other institutions to which the world turns for solutions to some of the most intractable problems.
Bal's work is entirely unblemished. Wherever he spoke and or worked, he did so with enormous graciousness' integrity and distinction, excelling in all undertakings, leaving in his trail most pleasant memories of those who interacted with or listened to him. Those who know him will tell you he had a permanent smile. And they all remember that trademark smile and his laugh, wit, and wisdom. He was reserved on the one hand but charming on the other. He handled discussion calmly and studiously, the hallmarks of a great diplomat. He was called in several times to resolve conflicts in NY among warring groups in various organizations, and he performed adeptly.
Bal was also a deeply religious man. I remember sometime around January 1996 initiating with Kali an Akand Yajna (40 days of continuous prayers) on Liberty Avenue. I reported on that event for the media and even partook in the multi-religious activities. He gave talks on religion in several parts of the globe including in India. We met several times in India when I was a student there doing postdoctoral work and giving talks on several campuses. And hours before he died, he gave a philosophical talk on "Happiness" to a global audience through social media.
Bal was not only admired but also much loved with glowing tributes pouring in. Dr. Tara Singh, President of the Guyana Democracy Project, described him as an "outstanding human being". He commented: "Bal's passing is a devastating loss to the Indo-Caribbean community. I learn so much from him about faith and other subjects".
Yash Pal Soi, another Guyana freedom fighter, referred to Bal as "a giant literary writer who did so much to champion democracy in democracy and getting Jagan elected". Yash recalls Bal's role and presence in the institutionalization of the Phagwah Parade in New York that began in 1990.
Indian Diaspora Council International President Ashook Ramsaran stated: "Bal was a renowned historian and writer with an unique and revealing insight on 'our journeys', a deeply motivated thinker who was deliberate and thoughtful in his speeches, essays and writings. He was a meticulous researcher-historian".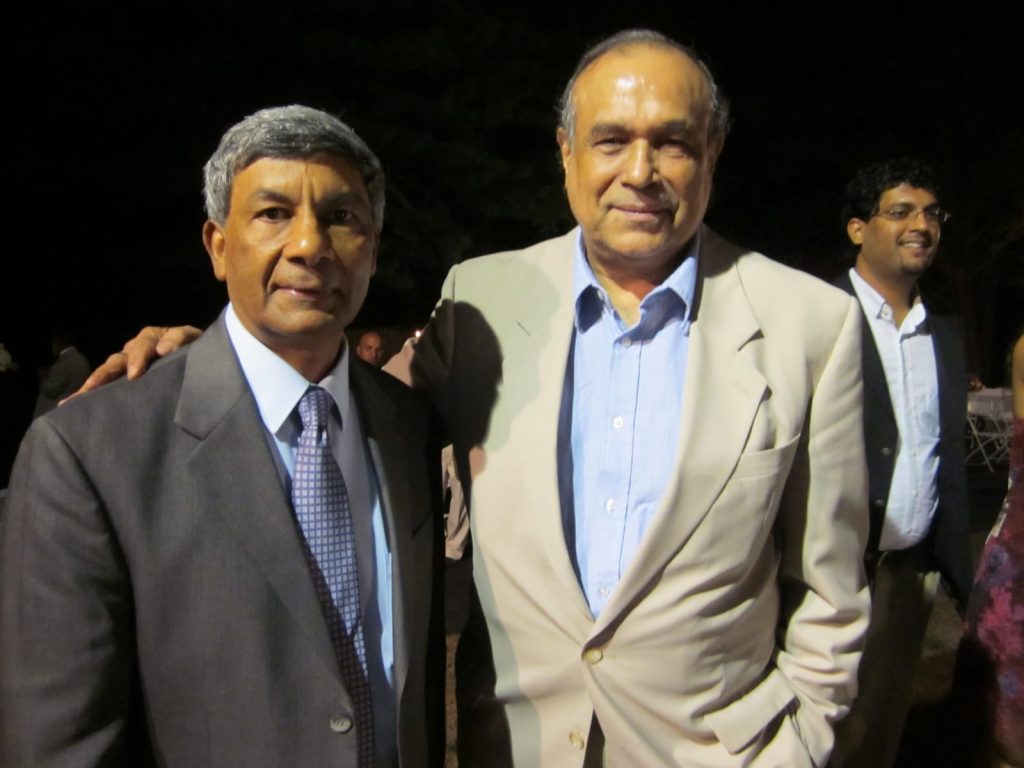 Deo Gosine, who also contributed to the struggle for the restoration of democracy in Guyana, among other causes, stated: "The passing of our friend and literary giant, Bal Naipaul, leaves a large void in our Caribbean lineup of great writers. Bal was a gentle and towering person, be it in the literature circle or just good constructive conversation in Ramesh (Kali) Kallicharan office in Queens, on community issues. He was a fixture in many of our International conferences, be it in India, New York or Trinidad. The passing of Bal will leave one fewer bright light in the Lion House'. I will miss him dearly".
Bhanu Dwarika, another supporter of the struggle for democracy in Guyana, and a community TV personality recall Bal's role in elevating the quality of her work in the media. "He involved me in the launch of Global Times. It was a rich, meaningful experience. He opened so many doors for me in the media, including meeting Who Is Who in the Indian community and at the UN. I give him credit for so much that occurred in the Indo-Caribbean community in NY. He planted ideas and helped nurtured them within the Indian diaspora. His outstanding writing skills guided mine in terms of mass media inclusive of radio and TV scripts".
No doubt Bal Naipaul was one of the Indian diaspora's greatest compatriots and his contributions to Guyana, Indo-Caribbeans and the Indian diaspora will not be forgotten. And while he was honored by the Indo-Caribbean community in New York by several organizations for his supportive role in fighting of democracy in Guyana and the Guyanese presence in America, regrettably his role was never acknowledged by succeeding Guyana governments.
My heartfelt sympathies to his wife and family members. He will be sorely missed. His legacy will live through his writings. Rest in peace my dear old friend.
Yours truly
Vishnu Bisram