India's High Commission (Embassy) to Guyana hosted Holi on Friday March 18, 2022. The Embassy hosted Holi or Phagwah celebrations annually going back several decades. But the last couple years of face to face physical celebrations were cancelled because of Covid. The 2020 physical celebrations were also cancelled by the Hindu community leaders because of the attempt to rig the March 2020 elections.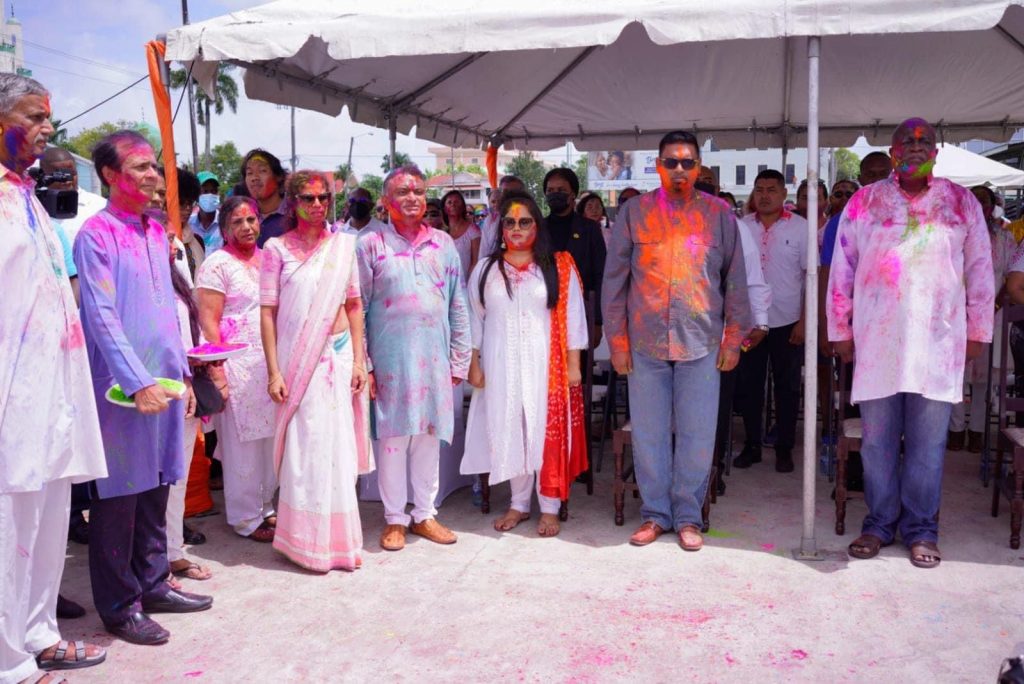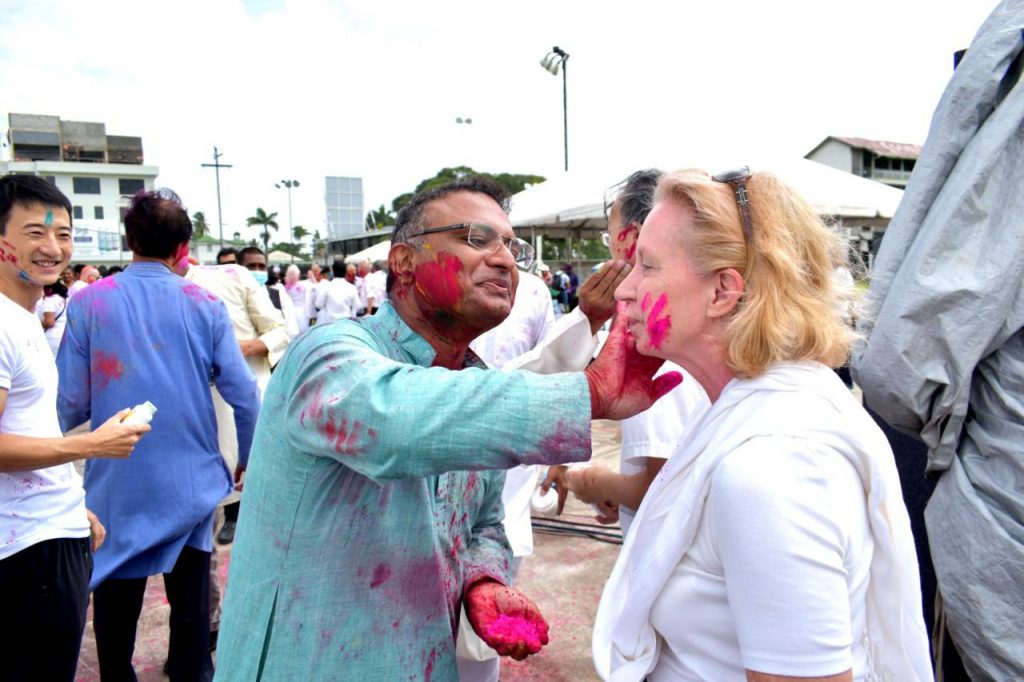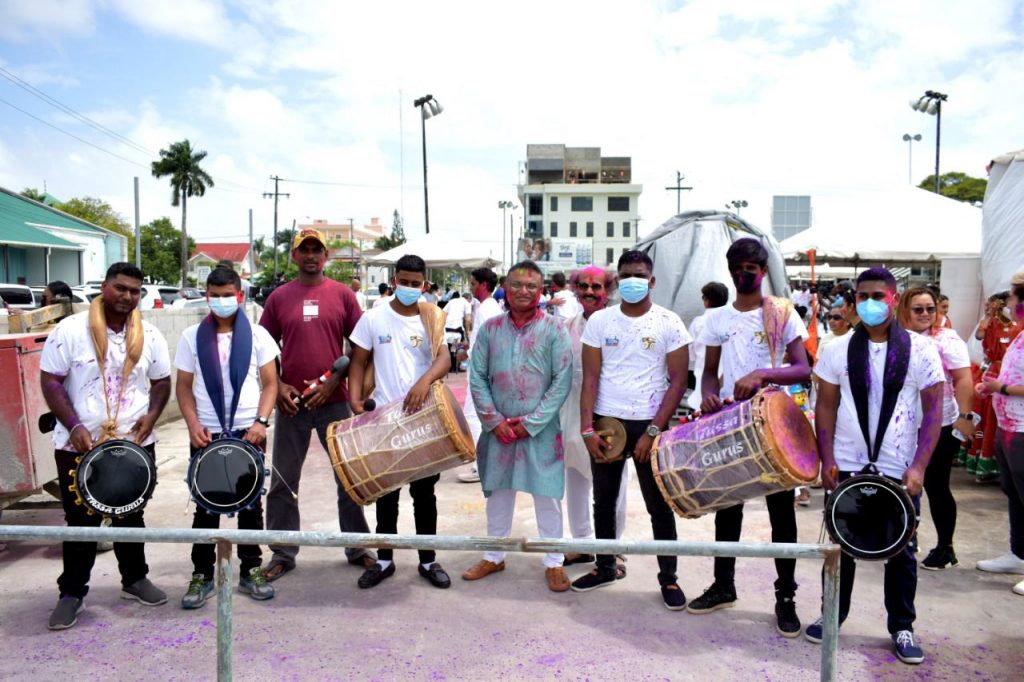 The High Commission was enthused to host celebrations this year after a hiatus of two years. Politicians, diplomats, community leaders, and people from all walks of life were invited to the celebration at a park. The High Commissioner Dr K.J Srinivasa was the host welcoming the guests who included President Irfaan Ali, First Lady Arya, Prime Minister Mark Phillips, Her EXCELLENCY USA Ambassador Sarah Lynch, MPs including Members of the Opposition, other Members of the Diplomatic Corps, Cabinet Members, Indian Embassy officials, Indian Diaspora, NRI community, Indian Students, and local Guyanese. It was a huge event, the largest hosted by the High Commission.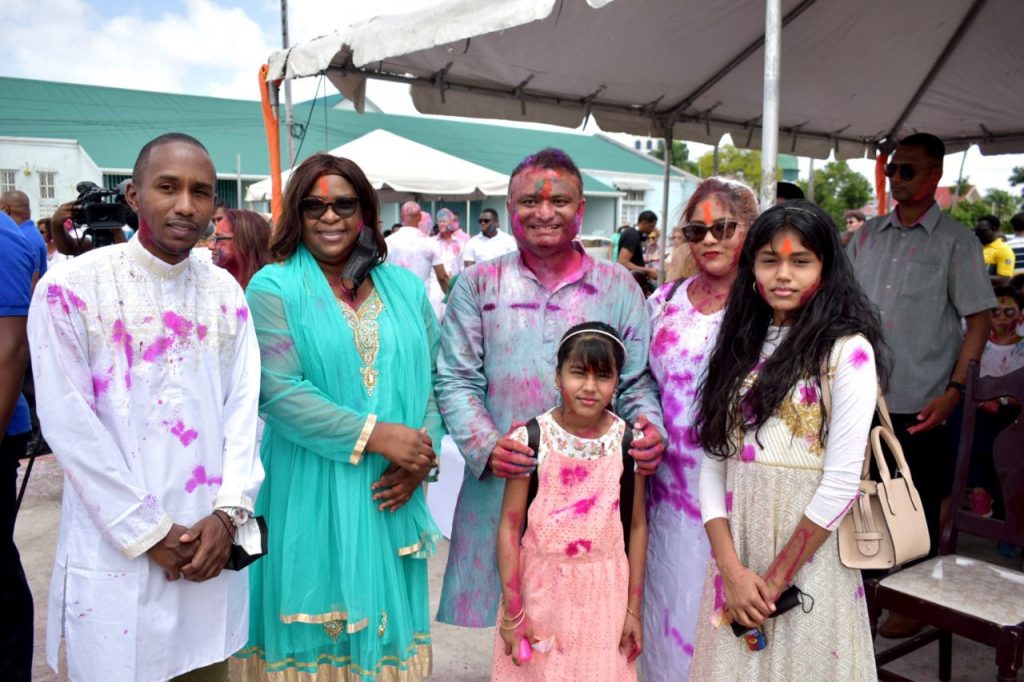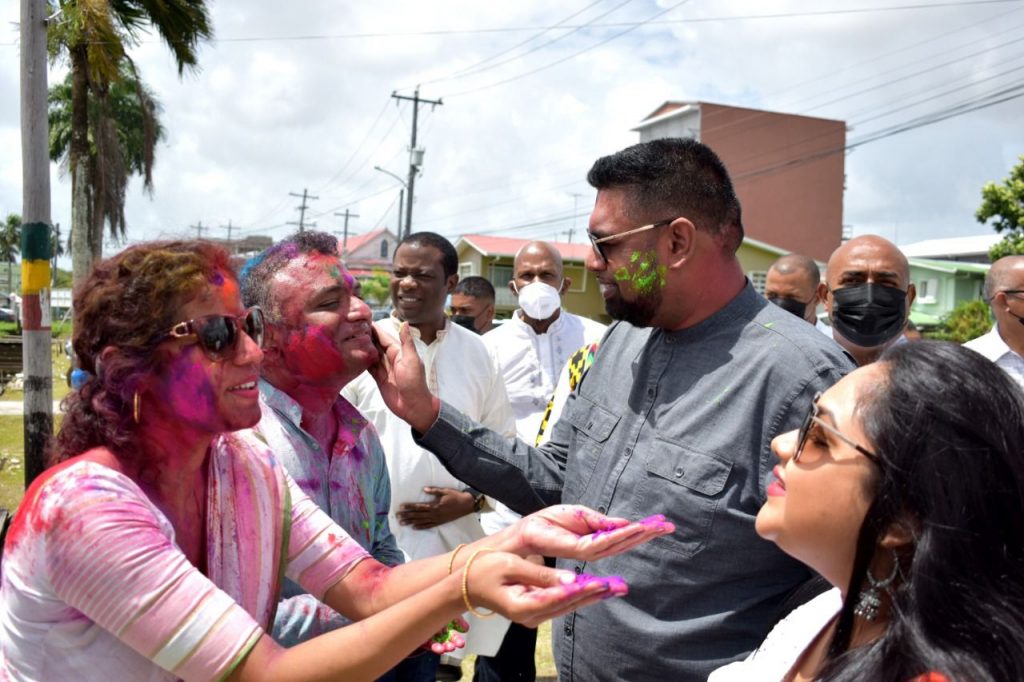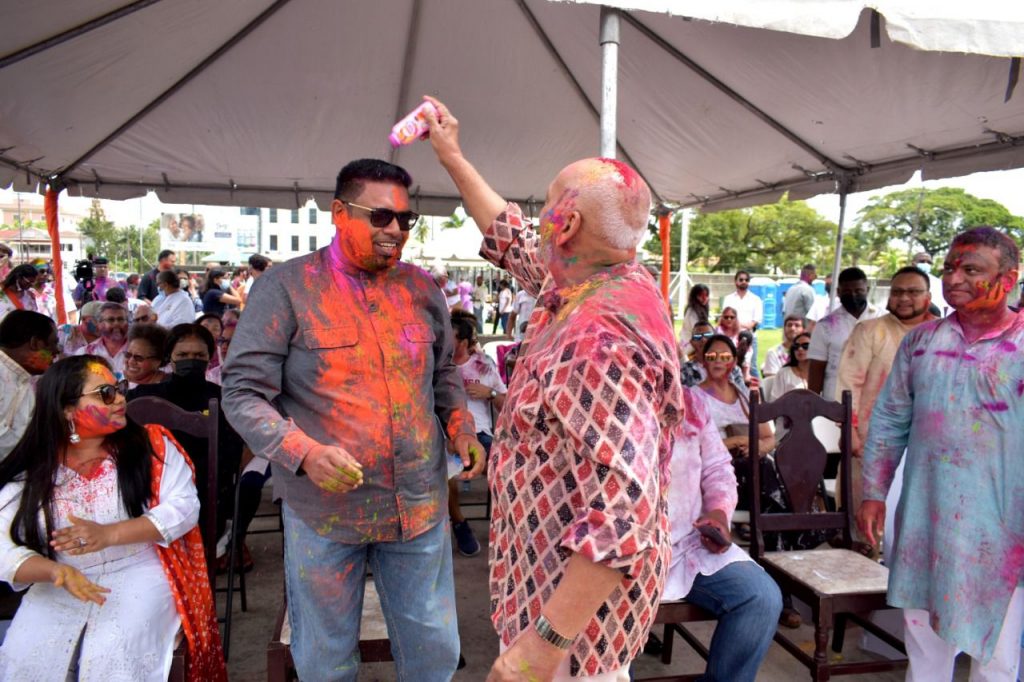 His EXCELLENCY PRESIDENT Irfaan spoke to the gathering.
It was celebrated with great fervor organized by staff of the High Commission of India in Guyana.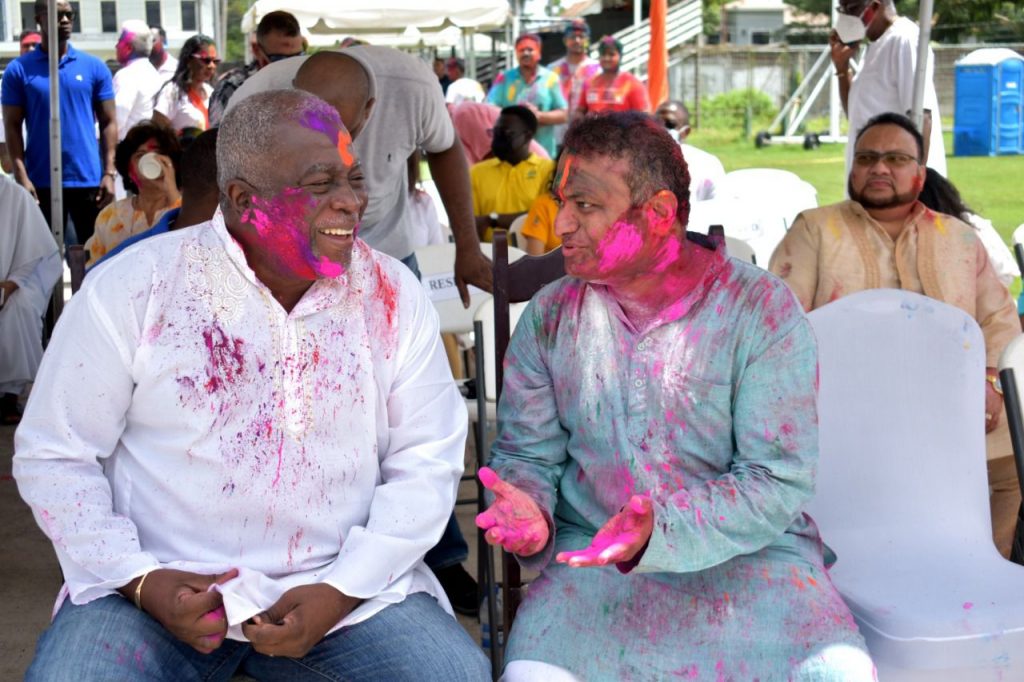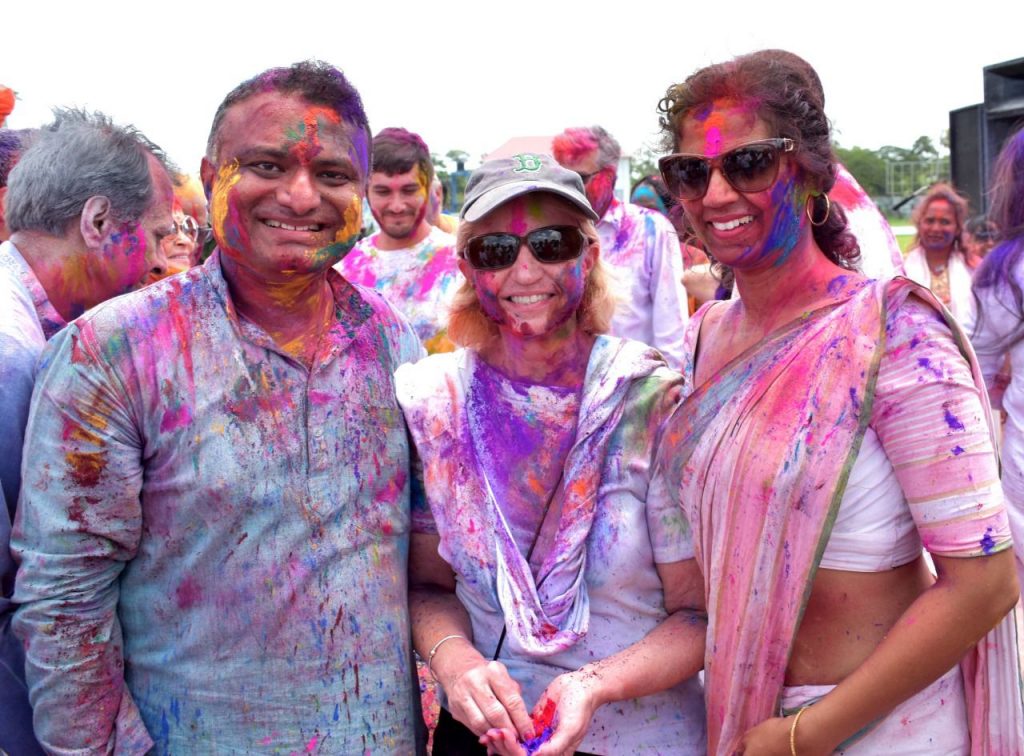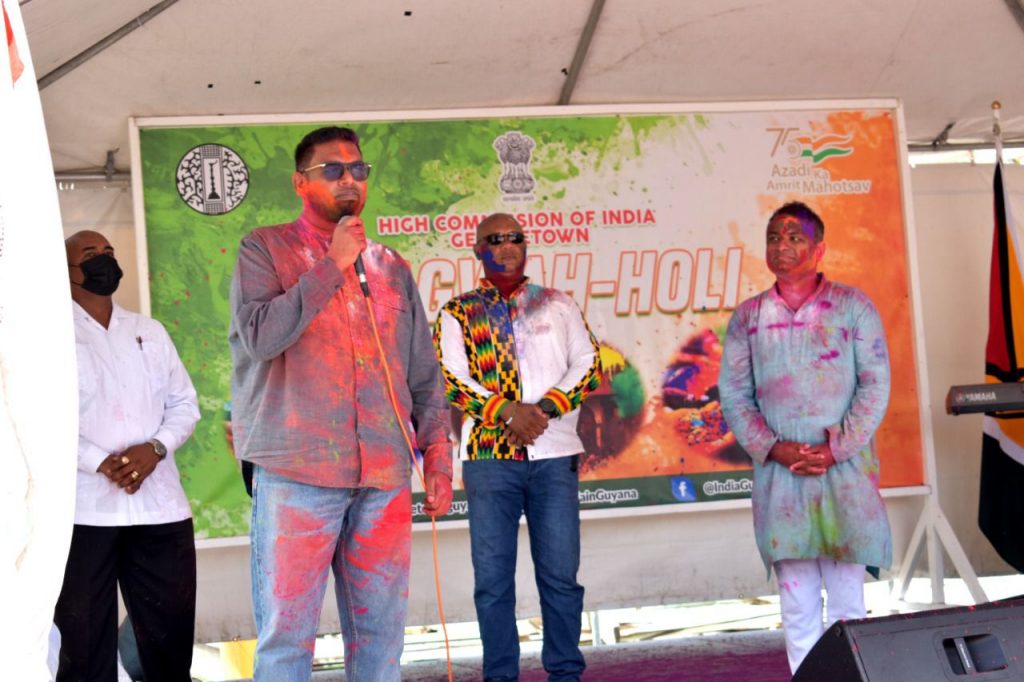 By Vishnu Bisram