Prof Clem Seecharan wrote a striking, eloquent commentary on the iconic Indian leader Balram Singh Rai (Jan 24). But there was one slight omission – on Rai's desire to win seats in the 1964 elections in order to enter into a coalition to negotiate for Indian interests. Unlike most other Indian leaders at the time, Rai recognized that Indians would be excluded from the post 1964 government and as such made an appeal for Indian votes so as to champion their interests. In this regards, Rai was Madisonian (one of the American founding father who advocated for a constitution that would represent a coalition of interests).
It showed that Rai was ahead of other politicians and political scientists in Guyana. He understood and was willing to apply the political theory of government that would be a coalition to represent the interests of the various groups in the society. The Indian population rejected Rai and paid a very hefty price from which the community would never recover. They had to endure 28 years of racial persecution and victimization, forcing hundreds of thousands to migrate. Today, there are more Indian Guyanese abroad than in Guyana – as many as one million Indo-Guyanese overseas.
It appeared that Rai mastered the concept of political pluralism in a multi-ethnic society and the necessity of power sharing. Earlier, Rai opposed the PR system and advised Dr. Jagan to reject it because he knew that Indians did not have the numbers to give PPP a convincing victory at the polls. And when PR was adopted, he recognized the importance of Indians winning seats to be part of a government.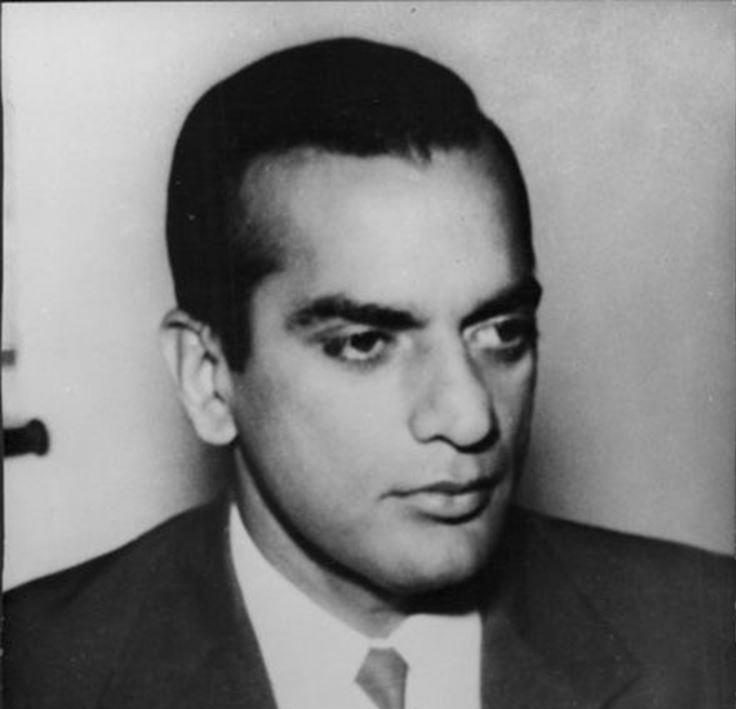 Prof Paul Tennassee, former leader of DLM, stated on Globespan (Jan 19, 2022) that Rai told campaign gatherings that no party would win a majority of seats in the 1964 election and that a coalition government would be necessitated. Rai concluded that that Indians would be excluded from the coalition because no party would enter into a coalition with the PPP. There was going to be a coalition of anti-communist parties. Rai's Justice Party was anti-communist. The PPP was painted as a community party by the US and UK and the Christian bodies in Guyana, all of who were opposed to Jagan and an Indian led government in the form of the PPP. Rai concluded that neither PNC's Forbes Burnham nor UF's Peter D'Aguiar would enter into a coalition with Jagan who told gatherings he would not form a coalition with UF because it was capitalist. Burnham publicly stated he would not form a coalition with Jagan because he was communist. The US and UK also opposed any coalition involving PPP. Rai did not want Indians to be left out of an expected coalition government. So Rai appealed to Indians to give him seats to bargain on their behalf. In this sense, he was way ahead of other politicians as he recognized the need to have a government of a coalition of (ethnic identity) interests – an extension of James Madison's theory in which groups would remain divided and champion their own interests in government.
From the start the PPP and Indians were doomed. But Jagan was convinced he would win if all Indians voted for him. The US and UK changed the political system to bring about Jagan's defeat. So it was impossible for Jagan to win, and at public meetings, Rai pleaded on Indians to give him four seats to negotiate on behalf of their interests. Tennassee said that Rai stated that he would demand the Ministries of Home Affairs and Agriculture with himself occupying the former and Jainarine Singh the latter. Rai also planned to negotiate for Ministry of Education and one more ministry. Jagan, was convinced that he would win a majority of seats if all the Indians voted for PPP, urged Indians not to split their votes. Even if Jagan had won, he would not have been able to govern as the Americans and British were determined to undermine him as happened between 1961 and 1964.
In spite of his pleas, Rai was rejected by the Indians not winning any seat and therefore could not negotiate on Indians behalf. Some wealthy and middle class Indians voted UF which did not champion Indian interests. Jagan was well short of a majority of seats for government formation although he won the most seats. Burnham's PNC and D'Aguiar's UF formed a coalition. Indian representation was excluded from that government. The PPP was not allowed in government till October 1992. The UK kept the Indian PPP out of office not because of race but ideology. Both the US and UK convinced Burnham to included Rai in the government. But Rai rejected Burnham's offers. As a man of political integrity, since the Indians rejected him, he could not enter into a coalition or accept Burnham's offer to represent them. Burnham also made offers to Fenton Ramsahoye who rejected them. Had Rai won seats, the politics of Guyana may well have been different as Indians would have had bargaining power since 1965. Also, had Fenton or Rai joined Burnham, the politics may well have been different. Maybe there would have been no place for Shridat Ramphal, Mohammed Shahabudeen and other prominent Indian luminaries.
During the 1960s, mathematically, Rai made sense on coalition politics. But since 1968, and thru 2006, it was possible for PPP to win a majority because of ethnic support and therefore multi-party coalition was not necessary. However, since 2006, the demographics have changed in which no ethnic group has a majority. If parties play by the rules of the game, don't attempt to rig, put together a good team of players, then it is possible for a party to win over members of other groups as happened in 2011, 2015, and 2020 and to win an election as happened in the last two elections. Off course, the government must serve the interests of their coalition unlike what happened between 2015 and 2020 when the AFC failed to deliver resources to its Indian constituents and paid a price at the polls. The outcome of the March 2020 elections showed that a party, as was the case with the PPP, can win a majority if it puts together a good coalition of interests.