The President of India and the High Commissioner of India to Guyana issued a statement felicitating the country on the occasion of Independence Day May 26. Guyana became independent on May 26, 1966, after a traumatic period of racial violence. India historically has had excellent relations with Guyana long before the colony became independent in 1966. India offered support in the fields of culture and developmental assistance right after India became independent in August 1947. Some half of Guyana's population trace their roots to India. India is one of the largest aid donors to Guyana.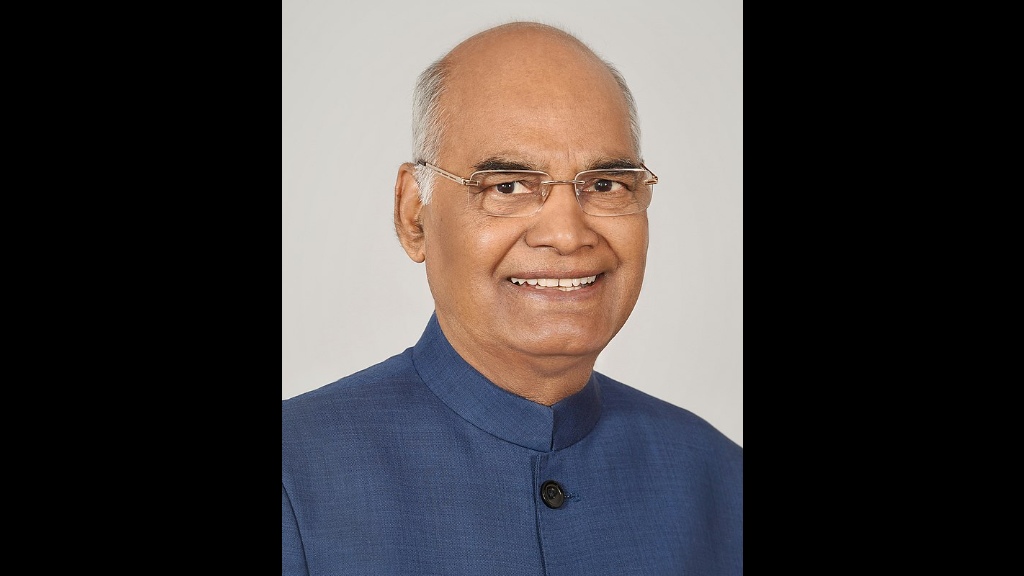 The following message was sent to the President of Guyana Dr Mohamed Irfaan Ali by President Ram Nath Kovind of India:
"Greetings and felicitations to President Ali, government, and people of Guyana on the occasion of independence day. India values historical ties and close friendship between our two countries underpinned by longstanding engagements and strong people to people ties. Our relationship is characterized by cooperation and convergence of views in both bilateral and international fora, including Caricom. I am confident that bonds of friendship and cooperation will continue. I convey my best wishes for the good health and well being of His excellency as well as for the continued prosperity and progress of the friendly people of Guyana.

Please accept my assurance of my highest consideration".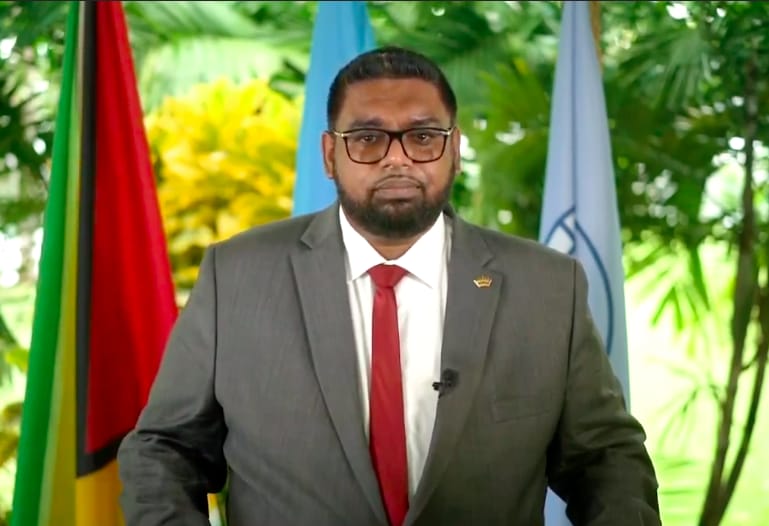 The High Commissioner (Ambassador) to Guyana has been very active in promoting trade and cultural ties between Guyana and India. He is among India's most active and most friendly High Commissioners that have graced Guyana's soil. He is very warm and accessible to the people of Guyana. he regularly travelled around the around promoting India's soft power and offering various forms of assistance (including scholarships to study in India) to the population.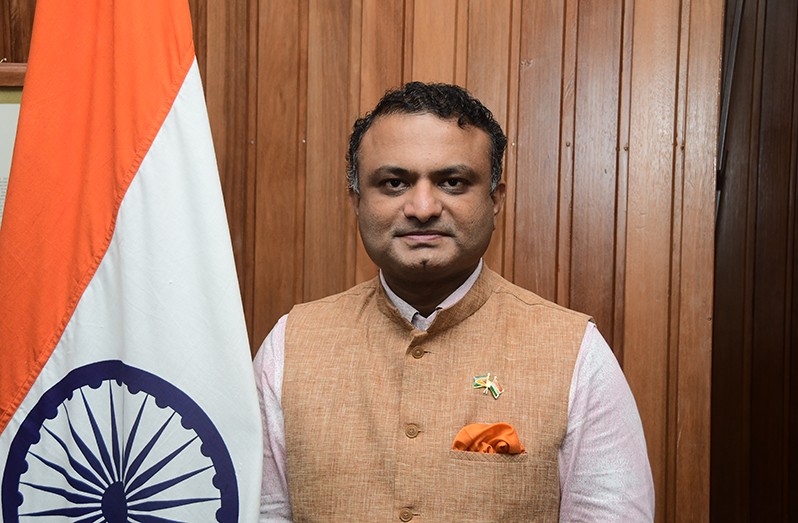 The following statement was issued by the High Commissioner of India Dr KJ Srinivasa on the occasion of the 56th Independence anniversary of Guyana:
Namaste to my dear brothers and sisters of Guyana.!
On behalf of the people and Government of India, the High Commission of India in Georgetown and on my own behalf, I extend my felicitations and heartfelt greetings to the friendly people and the Government of the Cooperative Republic of Guyana on the joyous occasion of the 56th anniversary of independence.
India cherishes its strong partnership and historical ties with Guyana which are buttressed by our commitment towards more people-to-people ties, and convergence of views on important issues at bilateral, multilateral and international fora including the CARICOM and the UN. The fast-paced Guyanese development and progress will have India joining as its valuable partner in various sectors including education, agriculture, MSME, healthcare, infrastructure, oil and gas, etc. The Government of India will support Guyana in all possible ways to assist in its requirements and continued growth. We continue to encourage Indian companies to invest in Guyana and work actively with Guyanese companies, especially in technology support and knowledge sharing. India is very proud to offer training and capacity building in civilian, defence, security, media and other sectors for nation-building.
I want to reiterate that the Government of India led by Hon'ble Prime Minister Shri Narendra Modi is working to ensure special partnership with countries like Guyana.
Friends, I take this opportunity to wish once again all the dear brothers and sisters of Guyana continued success, prosperity and progress in the coming years.
Long live Guyana. Long live the India-Guyana friendship
(Dr. K.J. Srinivasa, 25 May 2022)
By Vishnu Bisram