The New York Guyana Democracy Project, led by President Dr. Tara Singh, issued a press release congratulating Donovan Richards, a New York City Council Member from Queens, on his election victory as President of the Boro of Queens. Donovan ran to fill the seat left vacant by attorney Melinda Katz who resigned to become Queens District Attorney. Donovan won the Democratic primary for the post last June as the party's nominee and went on to win the general election in November against the Republican candidate and an independent. He received overwhelming support from the Indo-Caribbean community in Queens.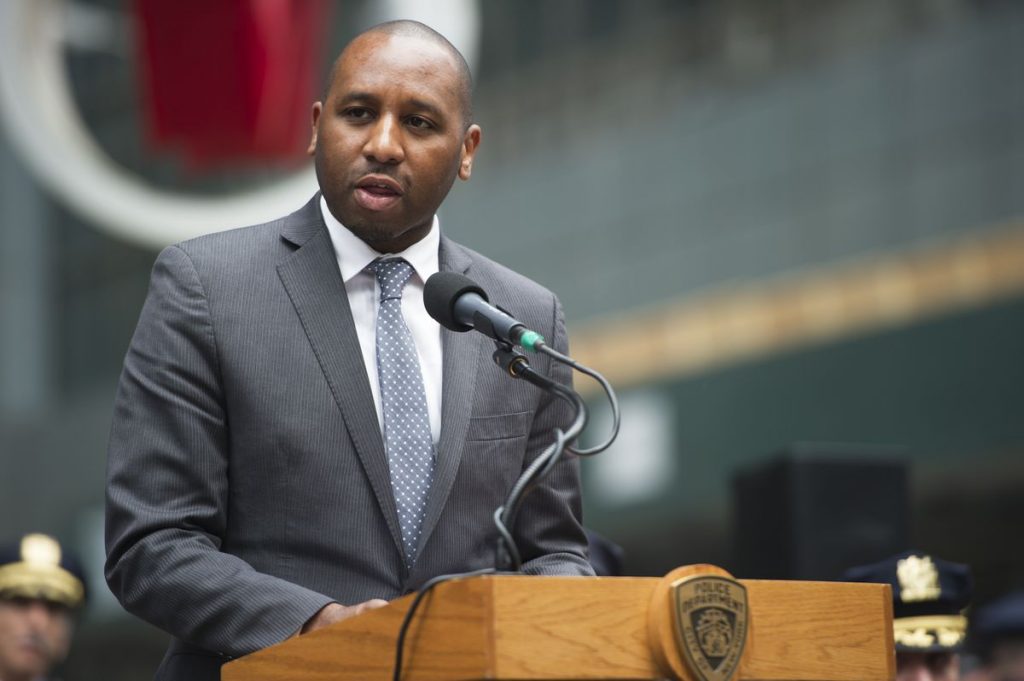 Donovan is completing Katz's term that ends on December 31, 2021. He will have to seek re-election this year in the Democratic Primary in June. If he wins the primary, he will face the Republican candidate and others in the November general election for term of four years. 
The NYGDP also applauded Richards's appointment of Rhonda Binda as Deputy Vice President of the Boro. Binda is a Guyanese American. She resides in Jamaica Estates, Queens. NYGDP described Binda as "goal oriented" and wishes her well in political life. The organization says it is thrilled about the appointment. 
The Congratulatory letter from the NYGDP appears below:
Dear Hon Queens Borough Donovan Richards! 
We write on behalf of the above named organization (NYGDP) to sincerely extend congratulations on your  electoral victory and swearing in as the new Queens Boro President. The Indo-Caribbean and South Asian communities are very pleased with this outcome, as we have followed and supported your political advancement.We recognize that you have the passion and experience to lead the Boro into a great future. Our organization appreciates your hard work and commitment to public service which requires enormous sacrifice. We are confident that you will excel in this new role, and we look forward to greater achievements going forward. Thank you for your time and dedication to public service! We cannot thank you enough for your embrace of all ethnicities, including the Indo-Caribbean and South Asian communities. 
Our Boro, the most multi-cultural and multi-ethnic, in America, faces many challenges, not the least is the threat posed by Covid 19. We know that under your leadership, wisdom, and guidance, your team will work very hard to overcome the challenges ahead.
We also wish to applaud your selection of deputy Boro Presidents and other appointees to help you with addressing issues pertaining to our Boro. We especially welcome the appointment of South Asian, Indo-Caribbean Rhonda Binda as a deputy BP. She has worked aggressively and has always been goal-oriented. Our community is extremely thrilled about Binda's appointment. We hope that like you, her new appointment should mark the beginning of much success in political life. 
We look forward to working closely with your office to further the interests of our community and as well as others in Queens; thereby strengthening cooperation and partnership. Please add our organization to your office's email/mailing list for information about your work in (the Boro), and contact us if we can be of any assistance.
.With kindest regards and very best wishes. 
Sincerely 
Dr. Tara Singh.        President, NYGDP    
Dr. Vishnu Bisram       General Secretary