The Jamaica Rotary Club of Queens, in collaboration with Indo-Caribbean business persons, and the The Caribbean Radio corp., honored a group of police officers, brave men and women in blue, for their commitment to serve and protect citizens, at a monthly Cop of the Month ceremony on Wednesday December at Villa Russo catering hall in Richmond Hill.
The Rotary has been honoring police since 1989. President Joe Iaboni of the Rotary Club emceed the proceedings on December 29. It is titled the" Edward R. Byrne Memorial Cop of the Month Award". Police from Precincts 102, 103, 106, and 113 who were recommended by their precinct captains were honored.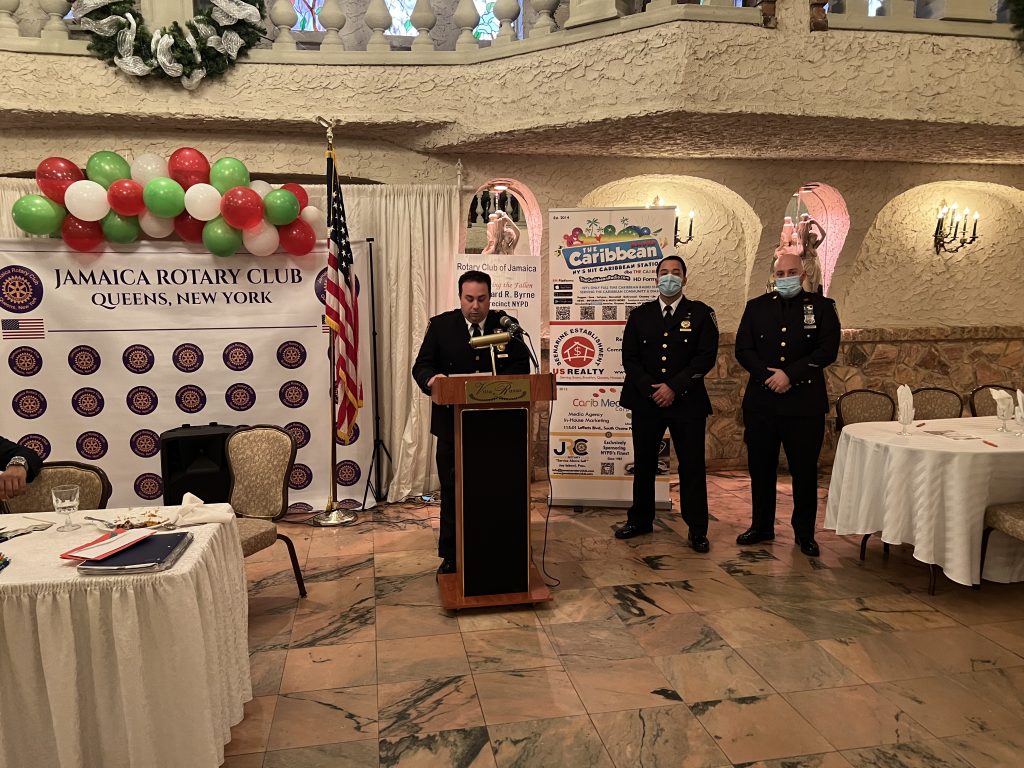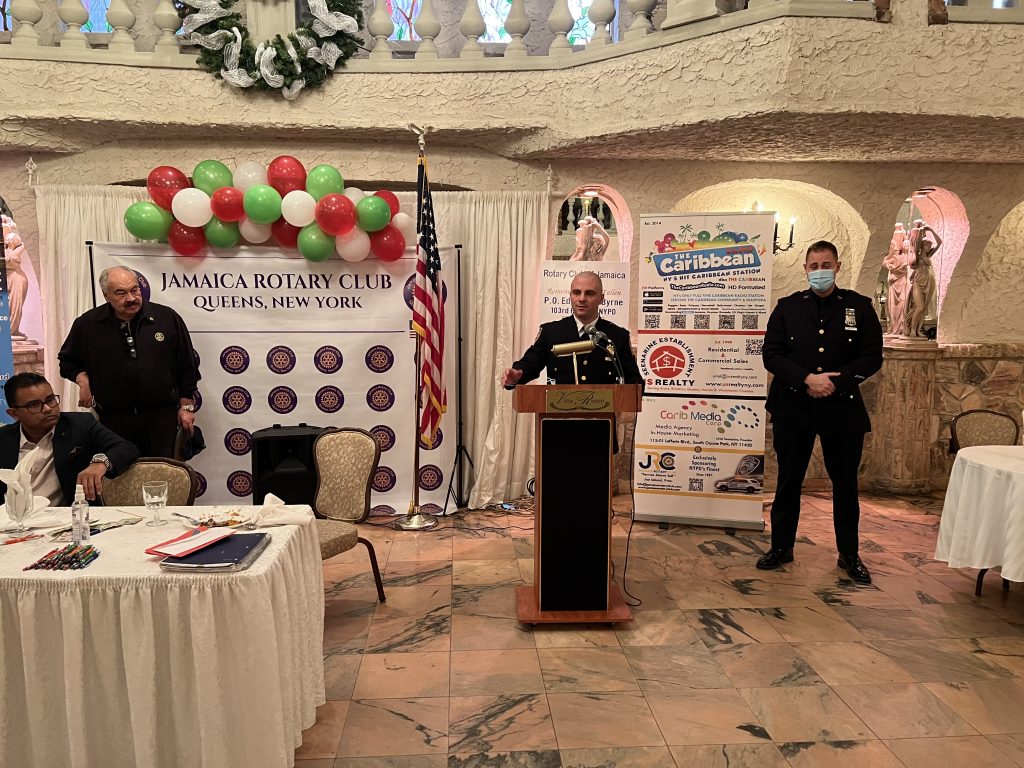 The event was sponsored by The Caribbean radio and several businesses. He thanked the radio station owner and businesses that helped to make the event a success.
Iaboni said the Jamaica Rotary Club is the only branch that has hosted the "Cop of the Month" awards ceremony for outstanding service in the community for the last 18 years.
Iaboni is the longest serving president of the Jamaica Rotary Club. He praised the cops, thanking them for their bravery, and dedication to keeping the community safe. He also expressed gratitude to captains of the various Precincts for recommending those who went beyond the call of duty to serve the public. They are truly deserving of honors. Each honoree received a plack.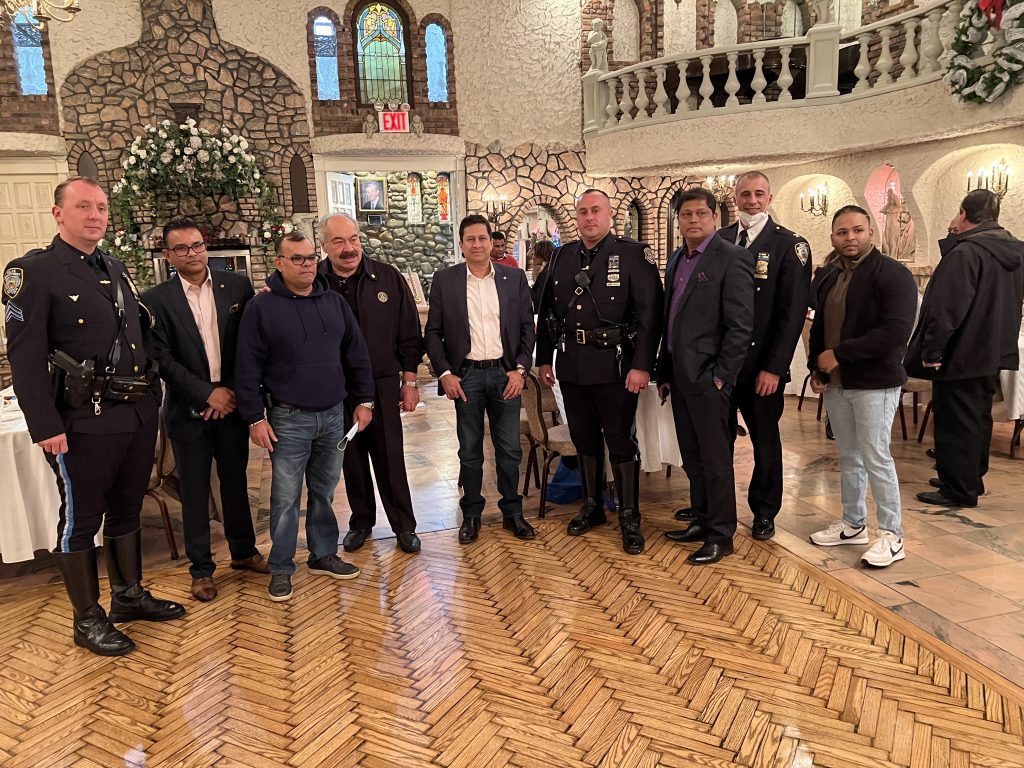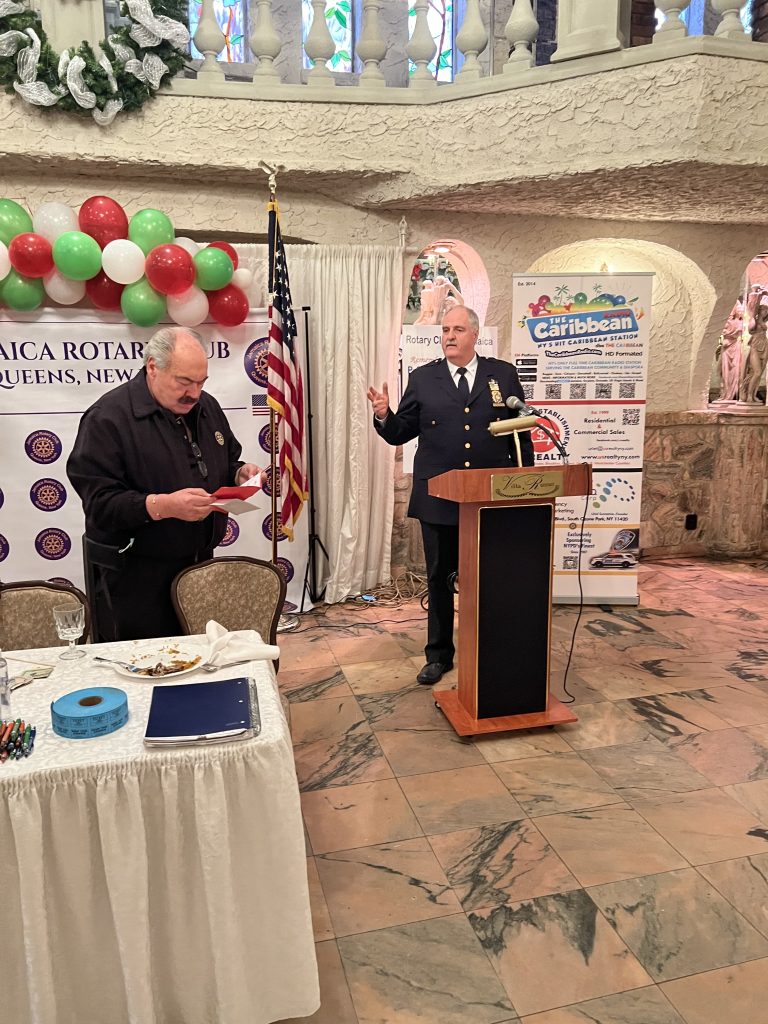 In attendance were several community leaders including Vishnu Mahadeo and prominent members of the business fraternity including Ray Rasheed who himself was honored at another event. The officers were cheered for their service.