Guyanese American Dharmacharya Pandit Sarju Prasad was honored by New York State Senate last week for his contribution to improved quality of life and spirituality. A Proclamation was issued in the name of Senator Leroy Comrie, the representative of the area where Surya Narayan mandir is located on 172nd Street, off Jamaica Ave. The honor was presented by Assemblywoman Jenifer Rajkumar and Democratic District Leader Richard David.
The late Dharmacharya Pandit Sarju Prasad was originally from Canal Number 2, West Bank Demerara. He was born on January 12th, 1938.
Sarju Prasad was born to Jamna Persaud, and Maharania Persaud at Lot 51 Resource, Canal #2 Polder West Bank Demerara. Unfortunately, his father passed at a very young age in 1948 due to a tragic car accident. He was raised by his mother. "His mother passed away after living an admirable life in 1988", said her children.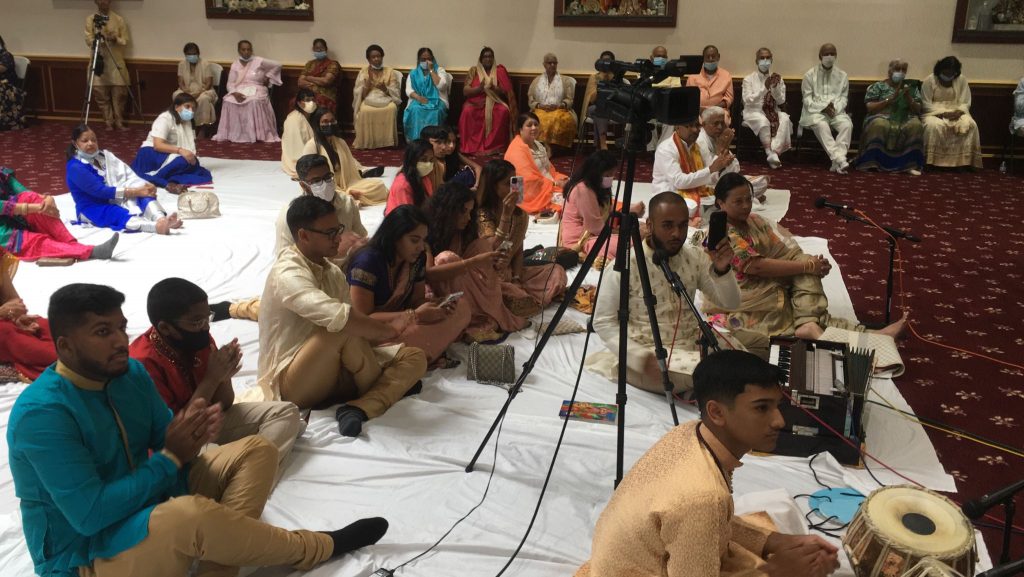 Jamna Prasad was the eldest of seven children and had to assist with their upbringing from an early age.
At about the age of 14 he left Primary School, Perpetua Kawall Memorial Canadian Mission School, on a partial scholarship to high school, St. Thomas' Educational Institute 34 Broad, and Ketley Streets in Georgetown, which was located several miles away and took hours to reach from his parents' home.
He excelled in high school. He wrote Cambridge School's exam and was successful in 5 credits. This was equivalent to 5 passes at G.C.E. and to a class III Grade 2 Teachers Certificate.
In 1956, he started his teaching career and was assigned to various schools in Guyana. His first school was at Kawall School as a teacher and ended his teaching career in Guyana at Kawall School as a Headmaster/Principal in January 1990 after he decided to migrate to the U.S.A.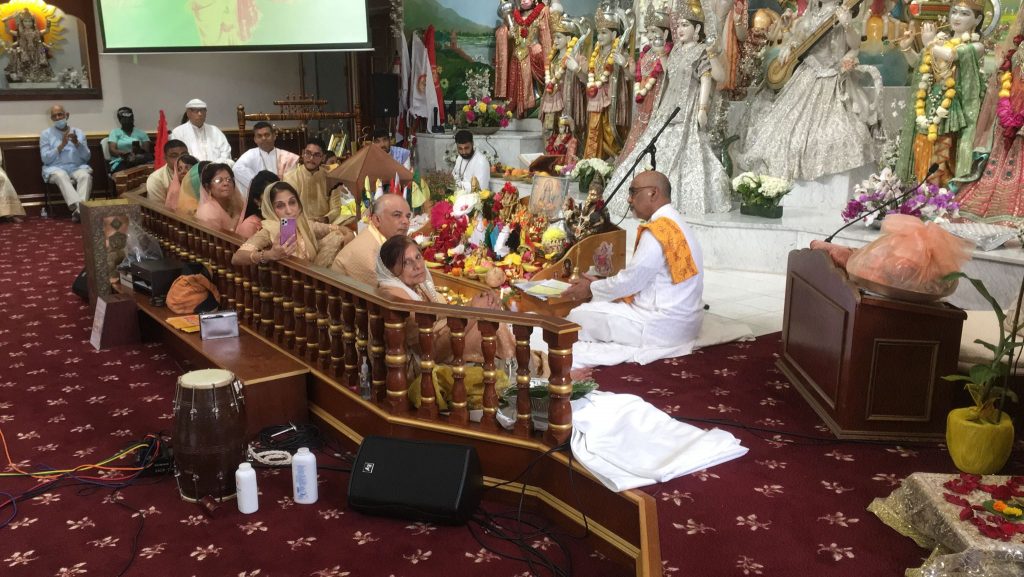 Jamna Prasad got married on April 15th, 1962 to the most beautiful young lady Devika Persaud. They were both very successful teachers. They built their beautiful home at 96 Alliance, Canal #2 Polder where they brought up their 5 wonderful kids – Indira, Nadira, Vedo, Manuj, and Janki. The children are all married. The couple were blessed grandparents of twelve most delighted grandchildren. "The grand children were their pride and joy", said daughter Nadira.
In 1990, he migrated to the United States of America where he continued as a teacher and a priest. He has been serving the community for over 60 years as a pandit (Purohit) and a Teacher in Guyana and the United States of America.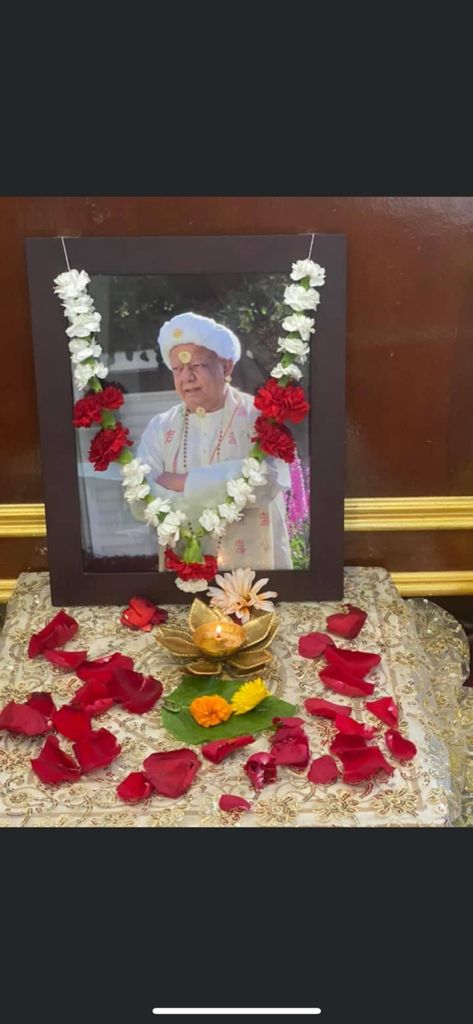 1956 – 1990 Teacher and Priest in Guyana.
1990 – 2012 Teacher at St. Albans, Queens, New York.
1990 – 2003 Priest at Satya Sanatan Dharma Mandir, Queens New York.
2003 – 2016 Priest at Shri Surya Narayan Mandir, Queens New York.
Because of his hard work and dedication, he was awarded "The Dharma Ratna Certificate" and also the title of Dharmacharya. He was also appointed a marriage office by U.S.A. Pandits' Parishad.
According to spiritual leader of Surya Narayan Mandir, Pandit Ram Hardowar, Dharmacharya Sarju Prasad "spent more than the last decade of his life serving the temple and the larger community. His children and family are part of the Surya Narayan mandir. He served with commitment and dedication and love. We miss his service and presence".