Guyana's Vice President Bharrat Jagdeo has been ordered (thru a default judgment) by a judge to pay Annette Ferguson, an opposition Member of Parliament and former Minister of government, $20m for libel and an appeal. Jagdeo is leader of the ruling PPP and Ferguson is a member of the opposition PNC; the parties are strong political rivals. The Judge, Sandra Kurtzious, is reported to have strong ties with the PNC that attempted to rig the 2020 general elections when Jagdeo was the Opposition Leader.
My reading of law, my experience in working on libel cases in the Bronx Supreme Court during the 1980s, and discussion with lawyers suggest that the ruling is a miscarriage of justice. Judicial procedures were not followed in determining guilt and damages if the former were affirmed.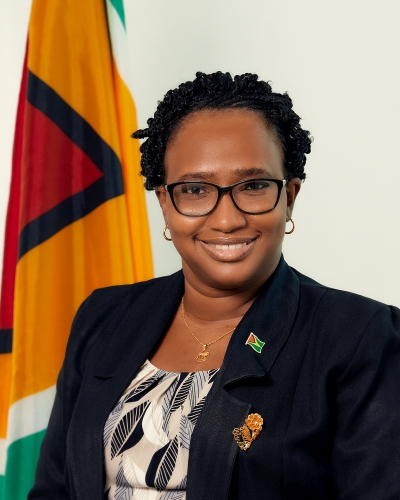 A judge or the public can't determine libel if there isn't a proper hearing in a court. There is an international legal principle, whether in Commonwealth Courts or US courts, that an accused must have due process. It is basic law. No judgment is ex parte – meaning a judge listening to one party and rendering a decision.
From my reading of news reports, the court itself and the judge were lax in enforcement of judicial rules of the fairness principle (or justice is blind) on this matter. The judge should have informed the 'missing' party that a response was lacking and gave him an opportunity to be heard.
I appeared as a clerk in a court room in hundreds of libel cases before the Bronx Supreme Court. When responses were missing, the clerk to the judge would postpone the case at the first or second call if the respondent did not show up in court. The lawyer for the respondent would be notified or name called publicly in the court room on whether he/she wished to submit a response. If the respondent failed after several readings, then a default judgment is made. The judgment is quickly submitted (not years as in Guyana) on the record. When a default judgment was made, the respondent could appeal and almost every appeal was granted. I, myself, was involved in a default judgment in a company for which I worked. I appealed on behalf of the company and prepared my own submission that was approved by a lawyer. The default judgment was set aside because I was not notified of the court date or a date for submission that resulted in the default. The other side did not appeal the judgment that set aside the original ruling and the matter died a natural death.
With regards to the Jagdeo matter, the judge should have informed the defense (Jagdeo's lawyer) of a missing response. Jagdeo is a high profile respondent and could be easily found. Natural justice required that the judge inform Jagdeo of the libel.

The judicial default ruling is bad public policy. While Attorney Nandlall and or Mr. Jagdeo may have erred in not submitting a timely response, they should be given time to correct their indiscretion. That is the legal norm. One must also keep in mind why a submission was not made timely. The Opposition Leader and his lawyer, Nandlall, had other pressing issues – the election fiasco and Covid that shuttered the court. They could not go to court which was closed for several months. Thus, the error could not be detected as the file was not available.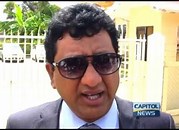 The respondent was not adequately informed of the libel and or date for submissions. Ordinary principles required that service be done properly on all parties. Had Jagdeo been served, breach of procedure could have been corrected. At most, Jagdeo should have been fined for not appearing in court if he were notified and then sent a final notice to appear in court. If there were a no show in such circumstance, then a default judgment would be appropriate.
Society has not perceived the judge, Sandra Kurtzious, as free from bias given her association with the now political opposition even if she comes with the best of intention. Perception is as important as reality. Justice must not only be done but must appear to be done. In this case, it was not. Guyanese I conversed with don't think she can be impartial. They may be wrong. Aside from the above pertaining to procedural legal principles, the judge should have recused herself from the case. Ms. Kurtzious seemingly has had a conflict of interest because of a nepotism link. She is the wife of a PNC big wig and a relative of Keith Lowenfield – who is before the court on rigged election charges. She is also a divorce court judge who was suddenly brought to hear the Jagdeo matter. Questions are raised on why the matter suddenly assigned to her for litigation. It raises a lot of red herrings. Unfortunately, her actions seem to confirm bias since it cannot be the policy of any legal mind to make ruling against persons whether in civil or criminal law in their absence.
From public information, Nandlall is on record representing Jagdeo since January 2020. The judge must be aware of that fact as it is in the file. Nandlall has indicated in a public statement that he appeared in several times in an application filed by Ferguson for injunctions against Jagdeo. He presented an affidavit to the court in which Jagdeo set out his defense with legal submissions. A judge found merit in that defense and submissions and dismissed the application for the injunctions. So the judge is aware of Nandlall as the lawyer and should have informed him of court appearance or any supposed conflict of his name appearing for the defensegiven he is now Attorney General.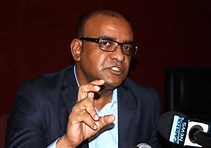 More importantly, Guyana Times newspaper was also sued for same as Jagdeo in its publication and the two cases were being heard together. The Times case is still ongoing before the court in front of a different judge. And the Jagdeo case inexplicably went to Kurtzious. How did this happen? How could it happen? One judge was supposed to hear both cases.
More than a year after filing of the case and dismissal of injunction, an application is now made for default judgment simply because a defense is not on the file. This judge must know that Jagdeo lawyer AG and he can easily be notified. And Jagdeo is the Vice President of the country and therefore can be informed of a motion for default judgment before making a judgment. Yet the judge chose to render a judgment without contacting Nandlall or Jagdeo, The defense should have been afforded at least one opportunity for notification of a lack of submission. The ruling is an act of unusual judicial indiscretion.
Worse, in rendering an assessment of amount of libel, it must be based on evidence. The rule requires a hearing of all parties. Kurtzious took no evidence whatsoever to decide on the amount. How did she arrive of the sum of $20M as damages or compensation? This is not a case of liquidated debt where a fixed sum is claimed. It is a claim for libel which requires after judgment that evidence be submitted to determine quantum of damages to be awarded if any. This assessment requires persons going into the witness box and quizzed. Jagdeo and his lawyers are entitled to question or cross examine witnesses. None of this happened.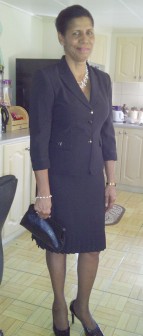 Clearly, this judgment is an aberration. It must be set aside. An appeal is encouraged. It violates principles of natural justice and due process. Lawyers I spoke with raise questions about the competency of the judge to sit on the bench in light of the glaring violations of legal principles.
I should note that Nandlall is not representing Jagdeo currently. He is a neutral partner in the dispensation of justice. He was a lawyer on record and therefore has a right to comment on the proceedings but not to appear in court for the defense.

On the contents of libel, assuming all legal and court procedures were followed, on issue of libel relating to statement of corruption, the then leader of the opposition (January 2020), in fact all opposition politicians, in the heat of an election campaign, must have liberal leeway to comment on the integrity of government officials. They must have a degree of freedom to expose corruption, devious practices and shady deals, and to pose questions about income and sudden wealth. The Opposition Leader or a politician cannot be restricted in his comments. Was there sufficient evidence to pose questions? The Opposition Leader has a constitutional function to raise questions to Ministers including on perceived acts of corruption. Posing questions and making statements on a campaign trail is not the same as accusations of libel. At any rate, any accusation has to be dealt with properly by a court and judge of competence. The PNC is now posing a lot of questions to the current government. Should these be treated as accusations against Ministers and libels filed?