I visited Ft. Lauderdale for a break from the monotony of life in New York during the Covid pandemic. I spent almost a week interacting with Guyanese and Trinis, visiting West Indian restaurants, sightseeing, visiting the beach, attending mandir, shopping, picking fruits, and going fishing, among other activities. I also went picking mangoes, coconuts, and other fruits at yards of friends and strangers. And I also visited homes of relatives and friends, watching cricket, and dining several evenings at Tropics, a very popular Guyanese restaurant. Guyanese and Trinis were very hospitable and friendly, sharing fruits and other goodies.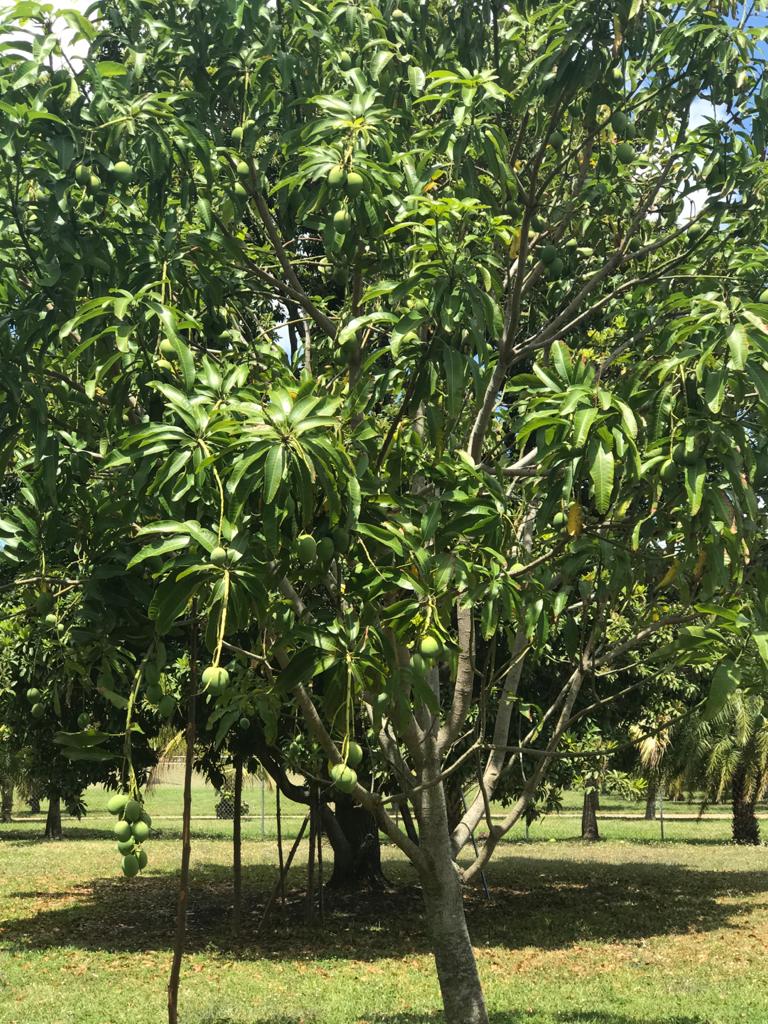 It was an enjoyable experience. Ram Ali, the Honorary Consul General of Guyana, took me fishing. And what an experience! Fishing is a very popular pastime. People go to the canal at the Everglades. The canal is very rich in fresh water sub-tropical fish like hassar (cascadu). Guyanese and Trinis go fishing for hassar in the canal. Many Guyanese and Trini use a cast net and a small boat to catch fish. And they get bountiful of hassar.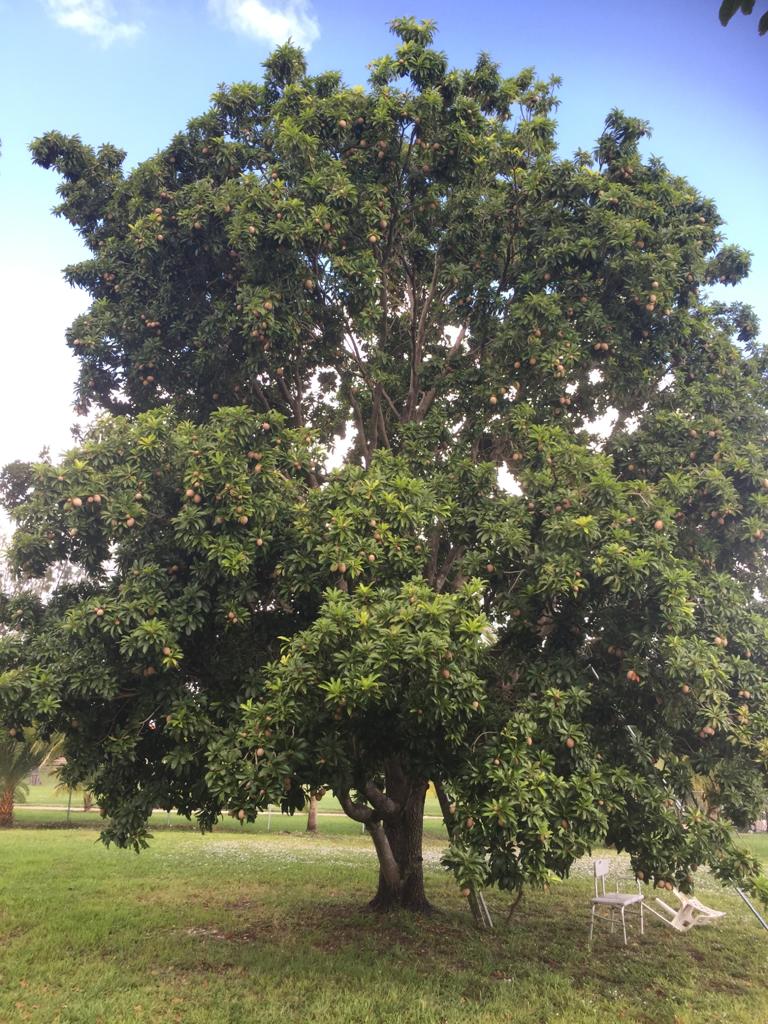 My catch was good. It was fun, recalling my days as a youngster in Guyana going fishing in trenches, swamps, and canals using hooks and seine and cast nets. Ram Ali (Honorary CG of Guyana) provided his own vehicle to get to the canal, and his own boat, nets, and gasoline for the canal ride. Almost everyone I met seem to know Ram Ali. He patronizes virtually every Guyanese event (religious, social, sports, Eid, Phagwah, Independence Day, marriages, birthdays, jhandis, etc.) to which he is invited. He is down to earth, humble, and accommodating. He assists Guyanese with all kinds of issues relating to Guyana. It is incredible to learn of the kind of voluntary work this popular Guyanese does for Guyana and his country folks in Florida and south of the US. He is extremely well known and popular among Guyanese and other West Indians.
I went dining at Tropics where everyone seems to know Ram Ali. The food and service are quite good as is the music (traditional Bollywood, Guyanese, Trinis, and West Indian) and the company. People seem to have an enjoyable time. When in Ft. Lauderdale, visit Tropics for a meal and beverages!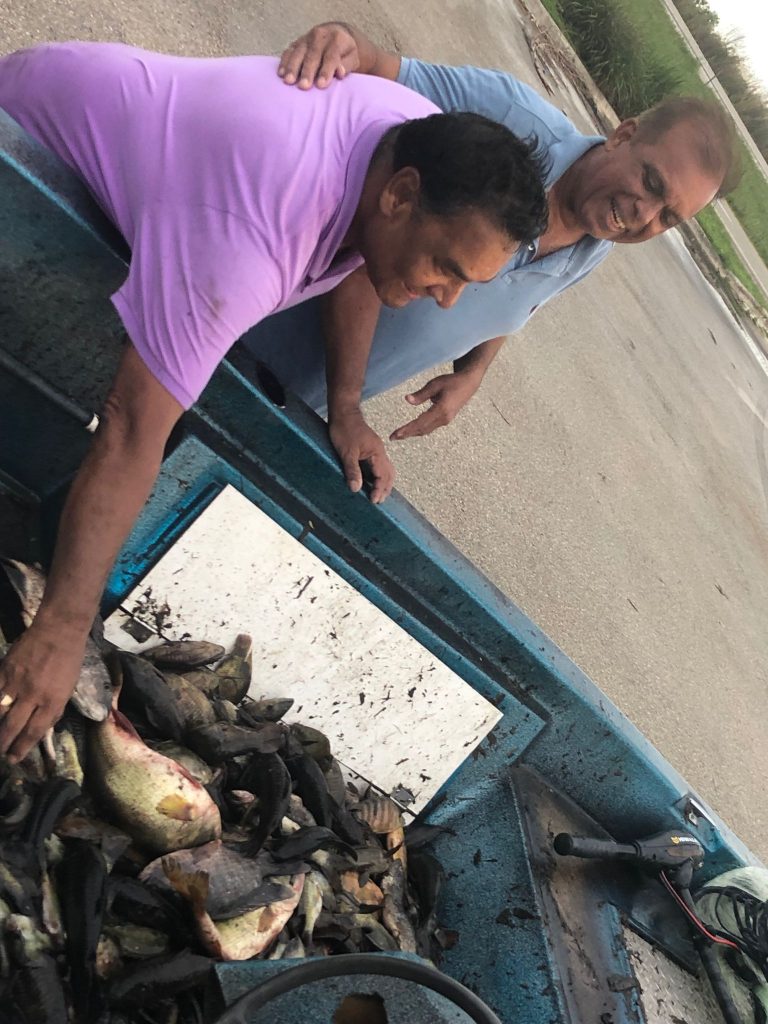 As in NY, in Florida, Guyanese are attracted to their places of worship. There are several Masjids and Mandirs. I went for service at the Krishna Mandir on Hollywood Ave. Ram Ali is also known in the mandir.
South Florida has a lot of tropical fruit trees. June is the harvest season for mango; it is the sweetest mango I ever ate and I had tasted mangoes from dozens of countries. Several other tropical fruits are also grown like sapodilla, sugar apple, and cherries, among others. Coconuts are plentiful.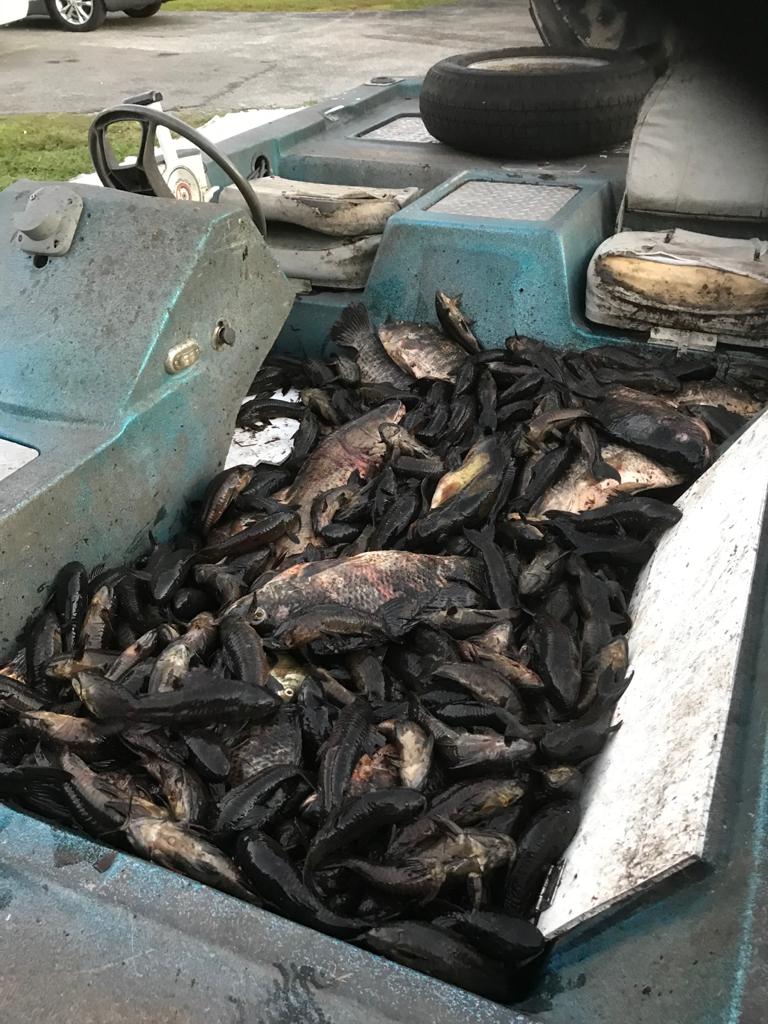 For sports, cricket is very popular among Indo-Caribbeans on weekends. There are soft ball and hard ball competition in different leagues at different grounds. I went to a couple games.
It was a most memorable experience in South Florida meeting Guyanese. I am most grateful to Honorary Consul General Ram Ali for the fishing experience and meeting other Guyanese.