From: Indo-Caribbeans in America
By Dr. Vishnu Bisram (Community advocate)
Bhanu Dwarika and family are to be applauded for inaugurating "Soondrie & Dwarika Community Centre for Holistic Health Care and Training" in Debe/Penal, Trinidad on Sunday February 20. Soondrie and Dwarika are grand-children of pioneering girmitya indentured laborers from India. Hearty congratulations on this new health center are in order.

The community know it takes a lot of hard work, resources, and patience to construct something like this. Only someone who cares for people would undertake such endeavour.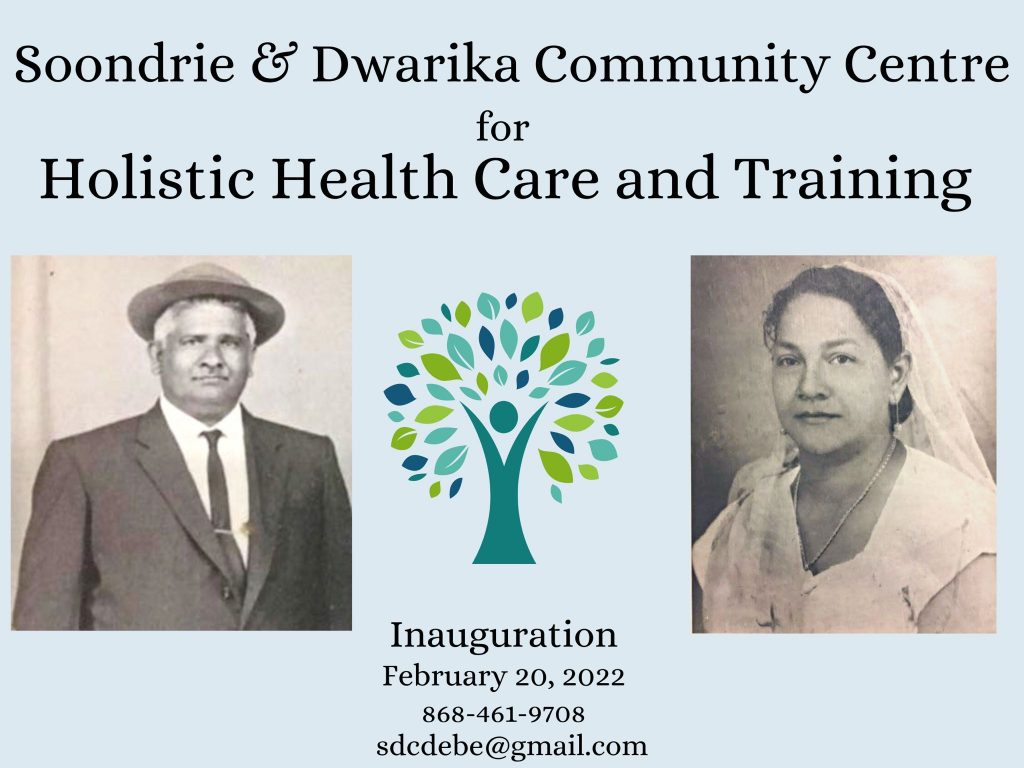 Ms. Bhanu spent close to forty years devoting much time, in spite of a busy family life and her studies during that period, to community service in New York. She hardly said no to assist people in distress. And she continues that tradition in her home village of Debe/Penal and surrounding areas. She was very dedicated and passionate about her work. The Indo-Caribbean people of America is most grateful for her service. We are very proud her hard work.
Indo-Caribbean Americans are very pleased to learn that she and her family have started this health center. The Indian community in South Trinidad, long neglected by successive governments, is in need of such a center. Ms. Bhanu and family members worked extremely hard to make it happen in spite of the challenges posed by Covid. She must have put in similar commitment into this humanitarian project as for the project she undertook in New York.

May the patients and those responsible for this new health center find happiness. May the center spread safety and good health.
Indo-Caribbean Americans convey congratulation and best wishes to Bhanu and to the center. They hope it fulfills the dreams of Soondrie and Dwarika and their girmitya ancestors. Best Wishes!