Shri Hari Shanker Adesh (popularly called Professor) recently passed away in Trinidad at the age of 1984. He was a celebrated cultural icon for Indo-Trinis and the diaspora. He has left a very rich cultural legacy in Trinidad and neighboring territories where he visited and lectured. His students are settled far and wide including North America and UK. They call him a legend praising his contributions for facilitating their cultural elevation. No doubt, he was one of the greatest teachers of music and culture (including theater and acting) in Trinidad. Trinidad has lost a cultural light. He helped to transform Indian culture not only in Trinidad but around the region as well. His passing has left a huge void in the art, culture, ad Hindu scene in Trinidad. 

Prof Adesh was born in India. He was a scholar in Hindi, Sanskrit, Indian music, and the Hindu scriptures. He came to Trinidad to perform cultural missionary work with the Indian High Commission (Embassy) among Indians in the mid-1960s.  He decided to make Trinidad his home in 1966, settling with his wife and other family members. He founded several organizations. He became revered by Indian music and dance artists in Trinidad and beyond. He became an acclaimed teacher of several subjects in the arts, instructing generations of Trini musicians and dancers and Hindi speakers. He advised Indians to be proud of their culture and encouraged patriotic link to Mother India. Everywhere, those who know him expressed sadness of his demise. Prof Adesh won numerous awards and other accolades, but none from his native India for his contributions to the Indian diaspora. He was worthy of the PBD Samman, Padma Vibhushan, Padma Bhushan, and Padma Shri, but the Indian government regrettably did not honor him.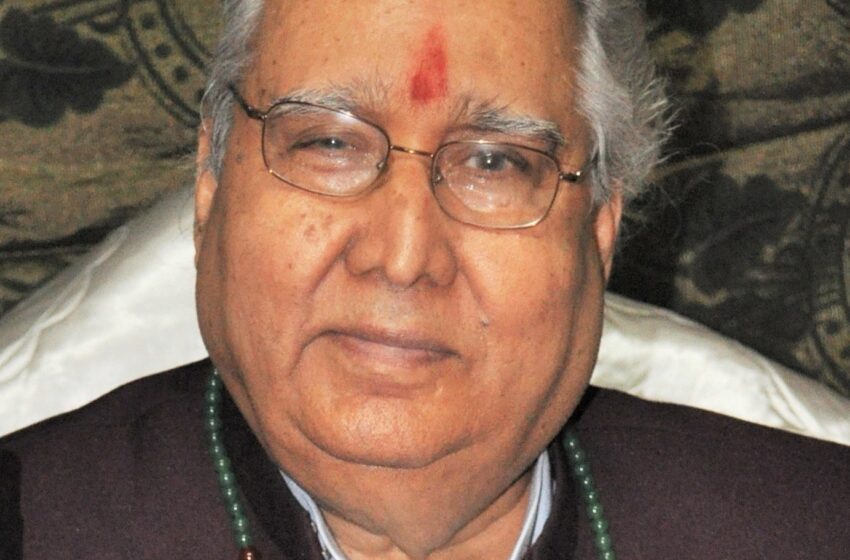 I had a few memorable encounters with Prof Adesh in Trinidad and in New York. Although I had not seen him for years, I remember him very well. I attended several of his Ramayana kathas in my countless visits to Trinidad.

I met Prof. Adesh at his Ashram in Aranguez during trips to Trinidad and during his visit to New York in 1995 to address an Indian indentureship conference I co-organized. I was one of the organizers in New York that planned and executed a three days conference in May 1995 to commemorate the 150th anniversary of Indian presence in Trinidad.  Basdeo Panday attended the conference that was held at the Maha Sabha, Shiva Mandir, location in Elmhurst. Prof Adesh and Panday address a packed gathering on one evening of the conference. He spoke of his early experience in Trinidad teaching music, dance, and Hindi and also rendered a bhajan. Separately, he related to me his early encounters with local Indian cultural troupes and performances on the island. I reported on his lecture in New York and also wrote about his interview in the New York Indo-Caribbean media.

My encounters with prof Adesh were warm. I learned much about the history of the Indian cultural presence of Indian Trinis.His cultural legacy touched the lives of almost every Indian Trini from 1966. His contribution to music, dance, Hinduism, and culture as a whole was monumental and very instrumental in a lot of several dancing, singing, and religious careers.  

Professor Adesh was educated in India and was credentialed with a MA degree at a time when higher education was not easily accessible in Mother. He was recruited to come to Trinidad to promote cultural relations and to teach Indian music and dance and Hindi. Prof Adesh told me that when he came to Trinidad he was most impressed with the cultural retention and persistence among Indians. But he said Indians were not proficient in their Indian musical beats (drumming, daantal, tabla, harmonium, etc.), classical dancing moves (Bharatnatyam, Kuchipudi, etc.), and pronunciation of Hindi words. He said they knew the basic but needed guidance for improvement of their skills. He provided tutoring and training lessons that helped Trinis and others to perfect their spoken Hindi, playing musical instruments, and rendering classical dance performances. His contributions to Indian culture were limitless. No one contributed more to improve and promote Indian culture. His memory lives on in his students who have been performing in mandirs and concerts in North America and UK, among other locations.Prof Adesh wrote many books, including Shankuntala, Maharani Damyanti, Nirvan, and Devi Savitri. He also released a new 1,500-page book in January 2020 titled Raghuvansh Shiromani Shri Raam – a super-epic 1,800 song-verses book which, he said, "…is not for one sect or religion, but is meant for the upliftment of all human beings in the world." He also wrote and produced songs, poems, and dramas, and he was awarded the National Humming Bird (Gold) Medal in 2001 for dedicated service to TT.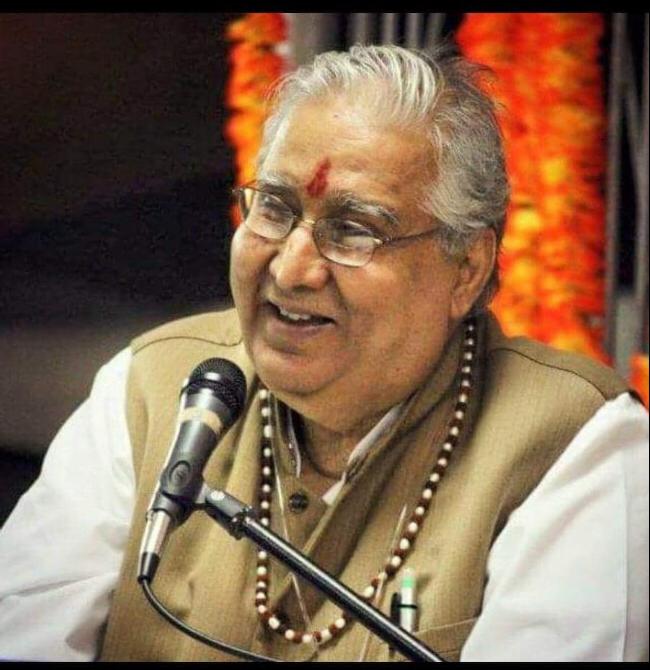 A family member, his God Child, by the name of Putkoo, was quoted as saying that Adesh was a world-renowned scholar who had given his knowledge to the world in many fields.

"The best way to honour him is by practising the knowledge he gave to the world. He was a great poet, a great musician, a great icon, and a great man. It will be hard to find a man like him again.

"After his stint with the Indiaan Embassy, he adopted Trinidad and Tobago as his home and founded the Bharatiya Vidya Sansthhaan (BVS) (Institute of Indian Knowledge) in November 1966. He offered free classes in Hindi, music, religious knowledge, dance, and drama. He also organised cultural camps.

Prof Adesh was well known throughout Trinidad and by Hindu scholars and activists in Guyana. Several Guyanese attended his camps in Trinidad and were also trained in music, dance, and Hindi by him.

Tributes poured in when word of his death made the rounds. Oropouche East MP Dr Roodal Moonilal said Adesh had left behind a rich legacy of poetry, song, literature music and a multitude of scholarly publications for TT to remember him. Today, under his tutorship and leadership, TT is a beautiful garden of sangeet (song) for the entire world to listen to and enjoy.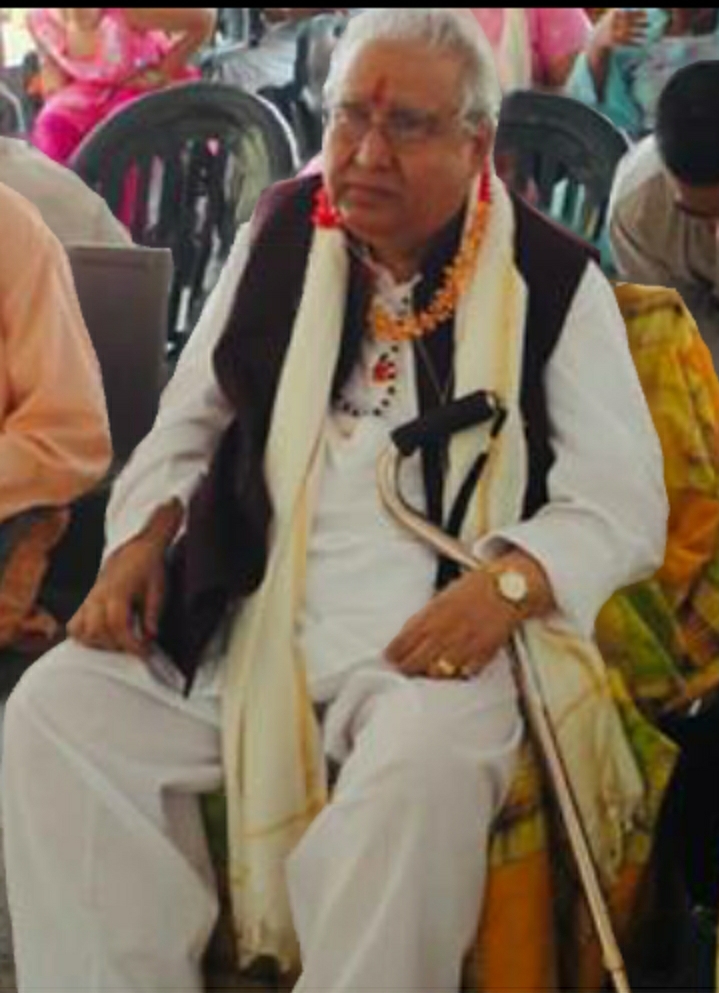 "Moonilal said since founding the BVS, Adesh had "been more the propagation and promotion of Indian art and culture and for teaching Hindi, Sanskrit and music to thousands of our nationals. He took the BVS to many of the towns in villages throughout the country, giving the opportunity to everyone, young and old alike, to learn the Hindi language and the music of their ancestors. The student body of UWI was enhanced and benefited immensely from his work and teachings.

"Dr. Moonilal added: "This internationally-renowned author, philosopher, poet and composer inspired and mentored the nation. His many students from Oropouche East are indeed saddened by his demise and he will be dearly remembered as someone of highest integrity, sincerity and honesty – the most beloved and affectionate guru and teacher who gave his best to his students. We all pray today that AdeshJi's soul will find solace in the comforting arms of our Supreme Lord."