Guyanese Africanist journalist Eric Moseley writes "we should use the media to heal our wounds and not add salt" (KN Feb 19). Writers, including Mr. Moseley, must be objective and accurate.
In his critique of Harry Narine Nawbatt's recording of events of February 16, 1962 (published Feb 17), Moseley did not say how "old wounds are opened" or "not healed". Writing about historical events does not open wounds. It is a reminder of the past so we learn from them and don't repeat these ugly incidents.
Certain events of history or ugly and we would wish to forget them completely – like slavery, indentureship, whipping of the slaves and indentured girmitya laborers, among others. The Europeans encouraged Indians and Blacks to fight each other under a divide and rule stratagem. Should we forget those aspects of our history? When we bring up the past, are we opening old wounds? Should we forget them. The UWI VC is seeking reparation for slavery and indentureship. Is he wrong?
Ignoring the past is a disservice to our country and to our respective group. History is taught and is a required subject in every country thru high school. Should we mis-inform or be deceitful to our children and grandchildren?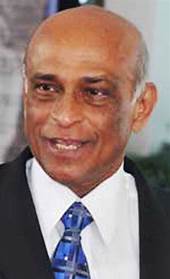 Nawbatt wrote about Black Friday events, Feb 16, 1962 in Georgetown as observed and or was told about. He is not opening old wounds. He wrote accurately. I spoke with nine individuals who were in town on that fateful day and they all gave the same account as Nawbatt. No can disputed his account. They all said Indian shops were set on fire. Certainly Moseley doesn't think Indian shop owners set fire on their own stores. All of the accounts reported to me were that some Portuguese shop owners were laughing at and ridiculing the Indian shop owners upon seeing their store on fire; arson and other measures were used to bring down the Jagan government. When the laughing Portuguese found their stores were also set on fire, they quickly appealed for help to out the fires. Indian volunteers helped them out and protected their goods.
I did not witness the fires on Indian businesses and I can't say if most of the buildings were owned by Indians. I was told that Kit Nascimento and Ann Jardim can provide more details on the fires or arson of buildings owned by Indians and Portuguese and others. There was a group called the "Bicycle Chain Gang" – that group can also educate readers about the fires. That group perpetrated violence on Indians.
Moseley said the majority of stores burnt that day Feb 16, 1962 were not owned by Indians. At least he acknowledged that Indian shops were set on fire. Can he tell us how many stores were burnt, how many were owned by the different ethnic groups, and who did the burning.
Nawbhat wrote about Georgetown events on a specific date in history, Feb 16. The events and incidents mentioned by Moseley like what took place in Tain, McKenzie, the Abraham's, etc. no relationship with February 16 unless Moseley can show otherwise.