The US is the most powerful economy in the world because it is the home to most of the top brands – Netflix, Adidas, Nike, Walmart, Exxon, Google, Apple, etc. These brands were built by institutions that brought together the best minds in the world – engineers, programmers, accountants, media specialists, legal minds etcetera; not Popa and Popu and Mausa and Mausi. This medieval way of doing business is fast disappearing in the subcontinent but, unfortunately, gaining traction in the diaspora.
Hindu leaders have a duty to shun this archaic behavior and adopt a more progressive and expanding way of doing business in the modern world. We need to adopt merit and talent beyond our sons and daughters if we are to assemble a winning team.
Swami Vivekananda said that the history of the world is the history of a few great men who had faith in themselves. I would like to add that the history of the world is the history of a few men who built strong institutions.
Swami Vivekananda was the founder of the Ramakrishna Mission in 1897 in Calcutta, India. Today the organization teaches Vedanta and runs educational and medical institutions, orphanages, publishing houses, hostels and social programs to reach out to the poor and downtrodden. By establishing the Ramakrishna Mission Swami Vivekananda galvanized his brother disciples on the path of service to society.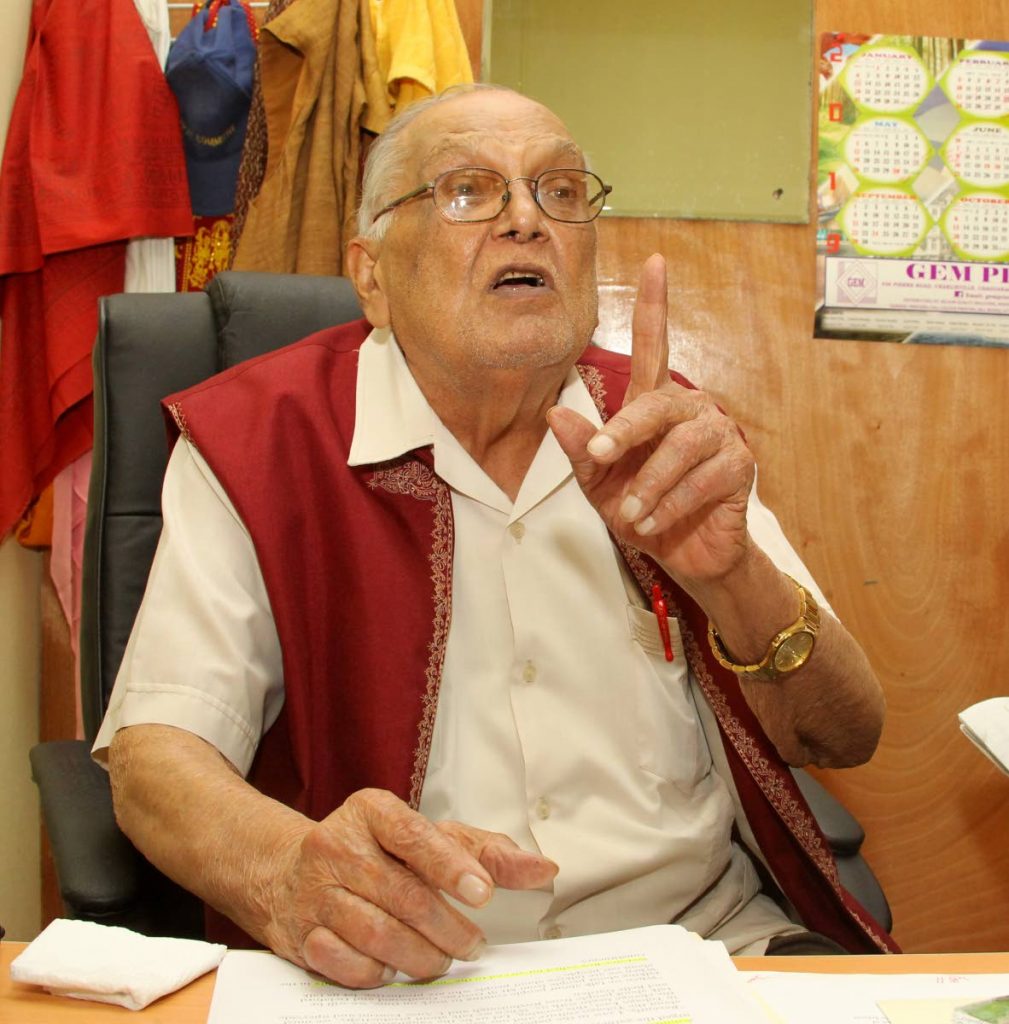 Bombay Talkies, founded by Himanshu Rai and Devika Rani in 1934, pioneered the film industry in India. It launched such great actors as Ashok Kumar, Raj Kapoor and Dilip Kumar.
The efficient running of a country does not rest solely on the politicians but more so on the institutions of the state. If so, why are our institutions not performing their roles as they should. The truth is they have been compromised by political appointees.
Which institution in this country makes us proud? Is it the Ministry of Health, the Boxing Association, Parliament or the Maha Sabha? Are you happy with the efficiency of your family? Is there an acceptable level of social bonding and cooperation or is it that every member is doing his/her own thing?
Friends generally come together to drink coffee and ole talk but not to learn Hindi, Music or Yoga. Anything that involves some level of sacrifice and commitment is shunned. Sri Krishna said in the Bhagavad Gita that nothing is gained without sacrifice. The student must sacrifice looking at movies and playing video games to win a scholarship.
Similarly, building institutions involves sacrifice-time, money, manpower. Unfortunately, when everyone is busy looking after grandchildren, bathing dog or going to the market, there would be no time to dedicate toward building institutions. With an absence of institutions, there will be nothing to help and protect us, thus making us vulnerable.
Radio Jagriti is an institution. So is the UNC. The men and women who built these institutions have made tremendous sacrifices. Many would remember that faithful day in Aranguez Savannah when in pouring rain Club 88 was born and later molted into what is the UNC today. Had Basdeo Panday, John Humphrey, Pandit Rampersad Parasram, Kelvin Ramnath, Trevor Sudama et al rolled over and died after they were kicked out of the NAR by A.N.R. Robinson, the UNC would not have been born. More so, there would not have been an alternative to the PNM.
The complaints against the Guardian Newspaper have been many since the 1950s when Dr. Eric Williams referred to it as the St Vincent Street jammette. Politicians after politicians have attacked the Guardian for one reason or the other but this institution continues to stand tall. The short answer is that it is an institution with a life span longer than any Prime Minister or politician. When an editor resigns or retires, the Guardian does not close down but finds an editor and moves on.
Sat Maharaj has demonstrated the value of institution when he went to the Privy Council and won the right to own a license to operate a media house. Now that he is dead, that institution continues to blare music and provide a platform to champion many social causes. Whether it is raising foodstuff to distribute to flood victims or broadcasting its Baal Vikaas program, Radio and TV Jagriti are here to stay.
We need not ignore the one-man institution such as the village mandir that is owned and managed by a pandit and his family. Such individuals do not put community first, but self.
Some media houses are one man show with no accountability to anyone not even their wife or daughter. Any profit from such enterprises is treated as personal income. Strangely, a few queers support these vultures because they have similar family enterprises parading in the name of dharma.