People tend to celebrate their birthday with big bashes or parties. An-Guyanese, Harrypersaud Seeratan, originally from 56th Village, Corentyne, celebrated his 60th birthday last Sunday at the Shri Devi Mandir, on 1723rd St, Jamaica, Queens. Harrypersaud is married to Asha from East Bank Demerara. The couple sat as shrotas at the puja conducted by his brother Pandit Tillackdharry Seeratan. The family lives in Jamaica, Queens. They have three children – (Pilot Captain Amit, Nadia, and Anita.
Pandit Tillackdharry Seeratan is well known in the Indo-Caribbean community and in Guyana for his charitable activities as well as for officiating at Hindu religious services – in Canada, various parts of USA, Jamaica, and Guyana. Tillackdharry and Harrypersaud are sons of late Dharmacharya Laldharry Seeratan (of 56 Village, Top Side) and Ms. Oomriah of 58th Village. Pandit Laldharry was the Dharmacharya of the Shri Devi Mandir.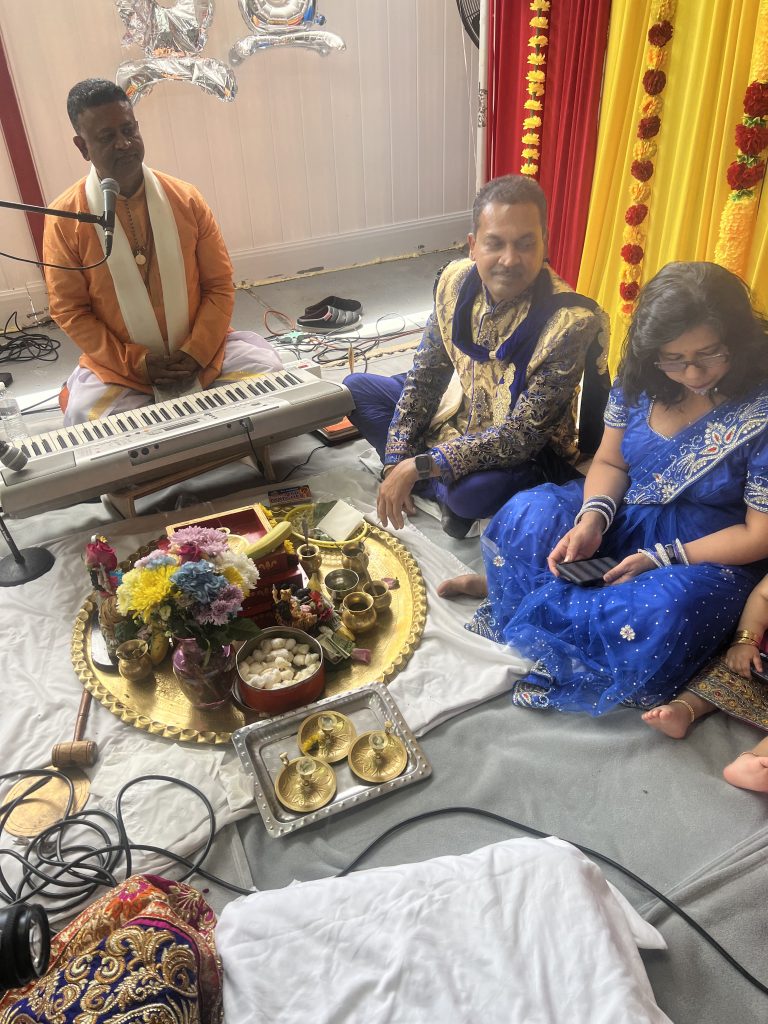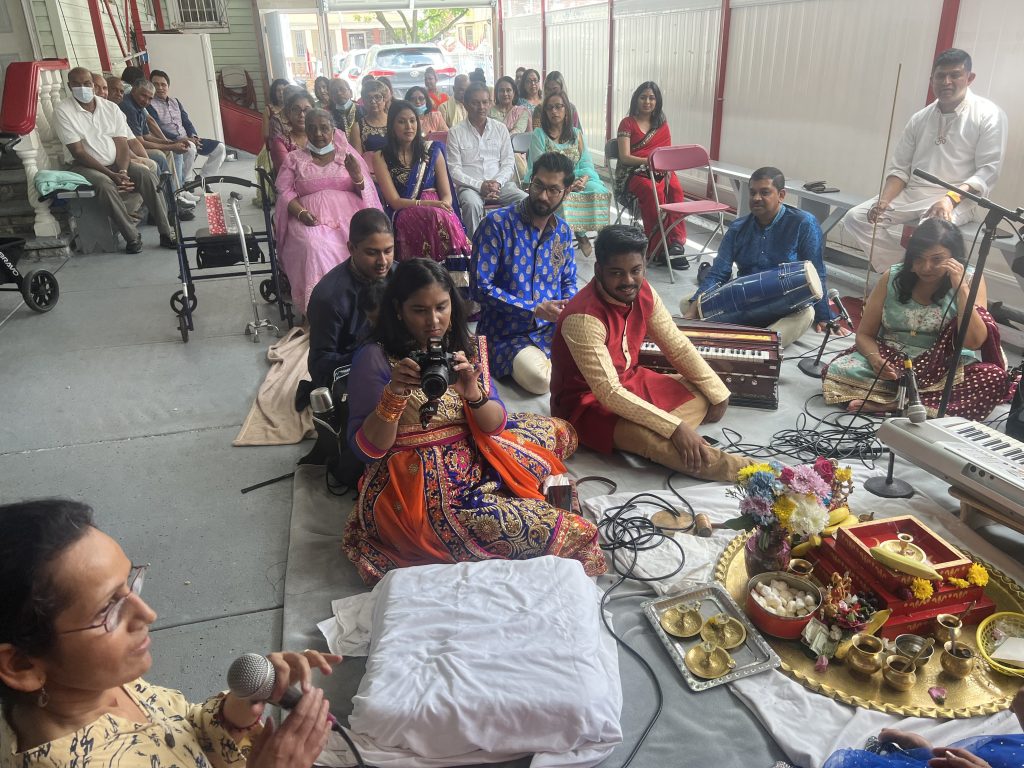 Harrypersaud is the sixth child of 10 of his parents. He celebrated his 60th birthday last Sunday. His mother Oomriah is very fortunate to see her sixth child celebrated a sixtieth birthday. It is a tradition in the family for the children to perform puja on their sixtieth birthday. He is the fourth son.
The siblings of Laldharry and Oomriah are following in their parents' footsteps to perform charitable work. For his sixtieth birthday, Harrypersaud helped to build a house for three orphans in Number 56 Village. Other family members have been engaged in charitable work in Guyana, New York, and Jamaica, West Indies.
At Sunday's puja, several family members lauded the lifetime achievements of Harrypersaud, The extended Seeratan family wish him well, and continued success with charitable activities.
By Vishnu Bisram