The large Indo-Caribbean community in New York City observed Phagwah last Sunday afternoon March 27 in Richmond Hill on Liberty Avenue with a cultural variety concert. The area from Lefferts Blvd, where the Little Guyana sign hangs, became a kaleidoscope of colors as revelers 'played Phagwah" or Holi with one another with powder. The celebration was sponsored by the Hindu Federation of America and the Arya Spiritual Center. The program was organized by Romeo Hitlall, Herman SIngh, Vedo Basdeo, and Dhanpaul Narine.
Phagwah was officially observed on March 18, a weekday. Mandirs observed the festival that day and the previous evening with the burning of Holika. A permit for a public celebration was only granted for an event on March 27.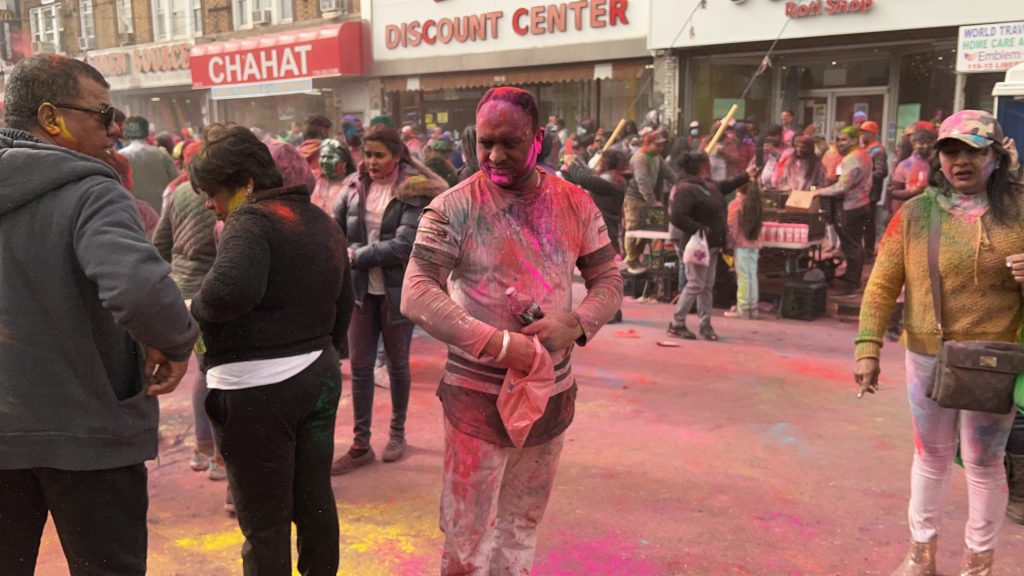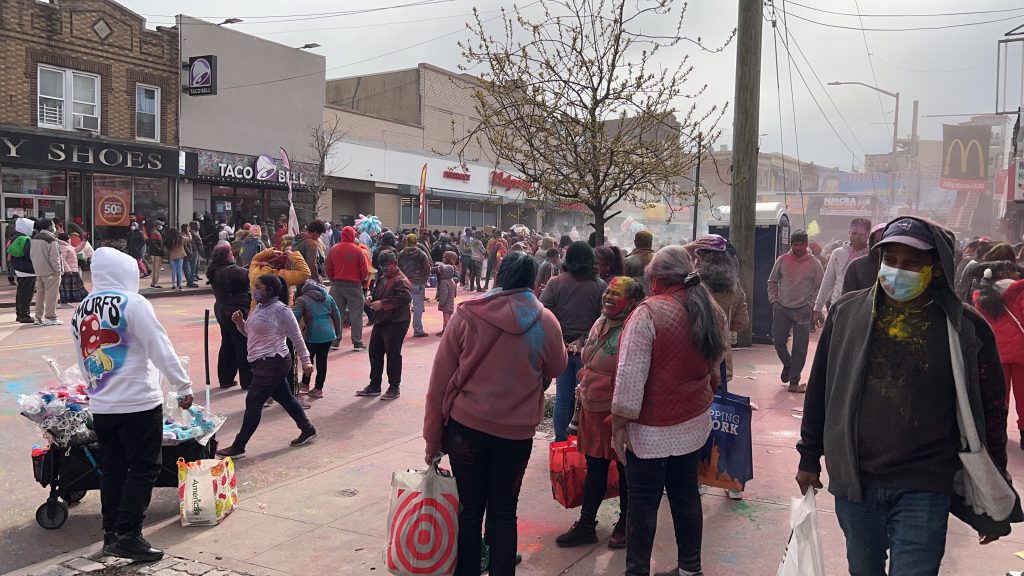 Holi was brought to New York and made prominent by Indo-Guyanese and Indo-Trinis going back to the 1960s. It spread to neighboring states and Florida by Indo-Caribbeans. Holi was originally brought to Guyana and the Caribbean by Indian indentured laborers going back to 1839. In the early years in Guyana and in America, the festival was observed very modestly because of the many constraints that the Hindus had to deal with. But, today it is widely recognized in New York and other parts of America by local and state governments and by participation of politicians. Since the late 1980s, it has been celebrated in a grand style the Sunday after the official day of observance with a parade and a concert. Just as in Guyana, it is usually celebrated with colorful powder, abeer, and talc in addition to songs, music, dance, and special foods.
Usually, New Yorkers celebrate Holi with parades and a cultural concerts. But the parades in the Bronx and Queens and concerts were suspended in 2020 and 2021 because of Covid. The parades this year was also suspended but the city allowed a concert though not in the usual location of the public park in Richmond Hill. A concert permit was granted for Liberty Avenue and Lefferts Blvd. A Diwali concert was also held on the same spot last October. Last Sunday's Holi was celebrated with pomp and gaiety.
On Liberty Avenue on Sunday afternoon, the festive program began with an invocation dance by Urvashi Kissoon of the Arya Spiritual Center. Shyam Basdeo and group sang a Holi song. The celebration included classical dances from Natraj Cultural Center, Swarsattie Dance Group, David Ali Dance group, Sean Kulsum, Omadevi Somai, and Kassarenna Ketwarroo, tassa drumming, and Chowtaal singing by a group led by Pandit Baya of Yakusari. Terry Gajraj. Rikki Jai, Rakesh Yankarran, Randy Ramdhin, Marissa deodat, and other artistes entertained the large crowd of hundreds with their chutney type Phagwah songs.
Among the mandirs that made Holi related presentations were Trimurti, Sundar Gopal, Arya Samaj USA, USA Pandits Parishad, Sanatan Dharma, Arya Spiritual Center, United Madrassi Federation, Tulsi Mandir, and others. Many celebrants were unrecognizable with their faces daubed with a variety of colors. People rejoiced with the chowtaal and Phagwah related renditions.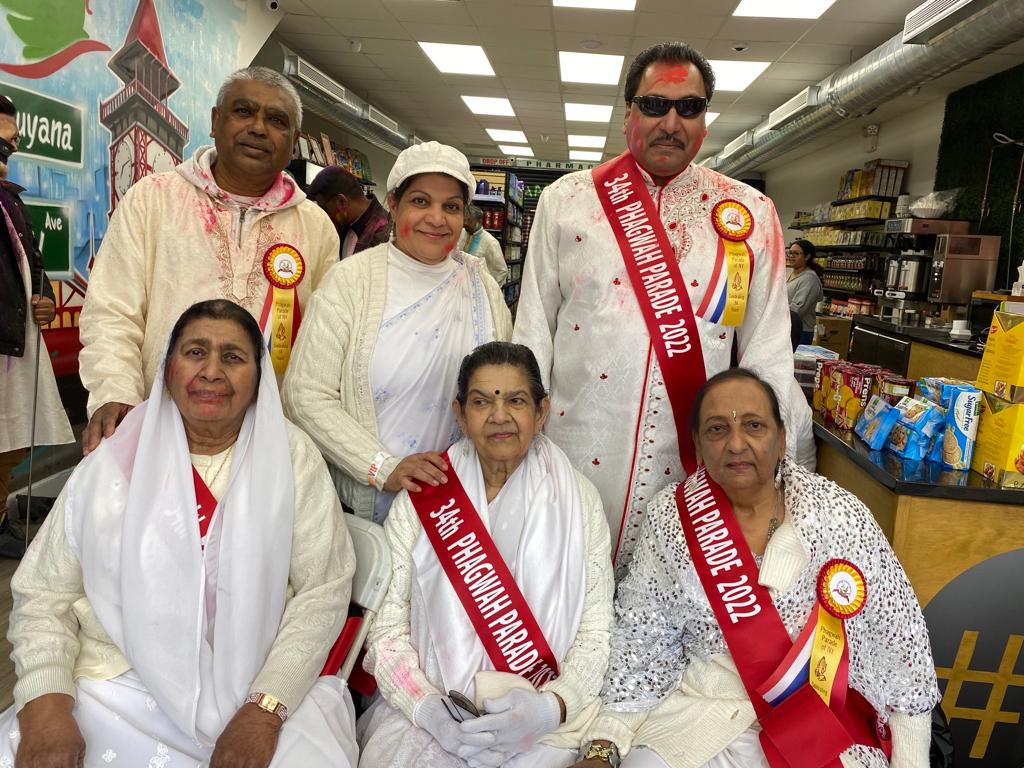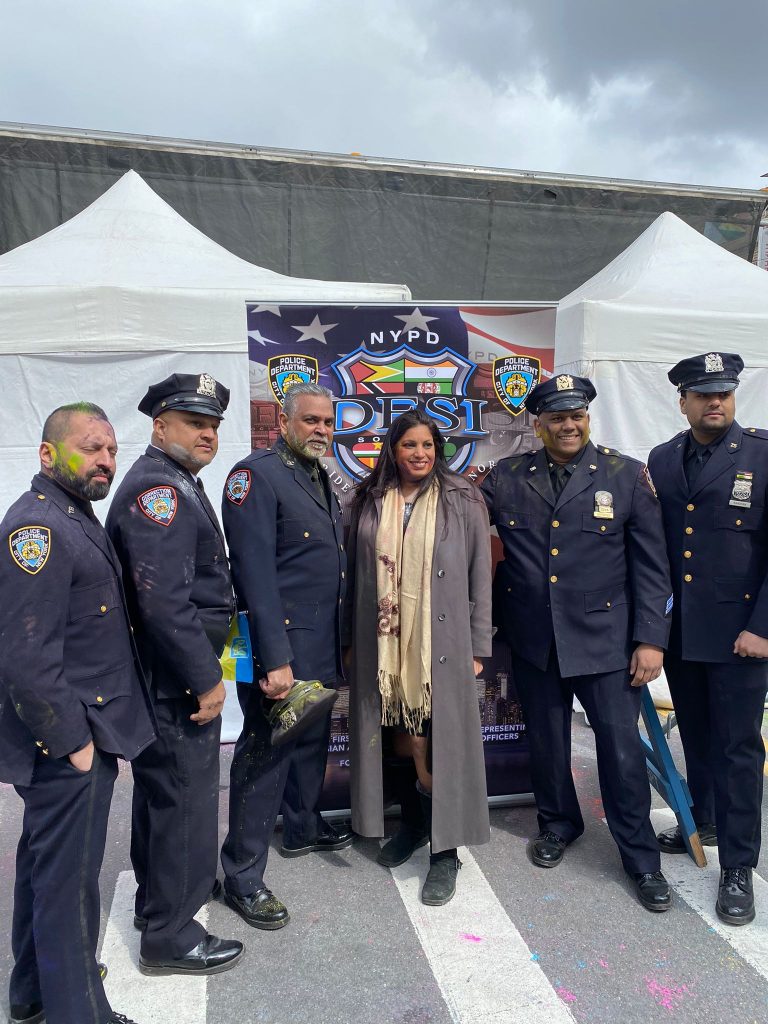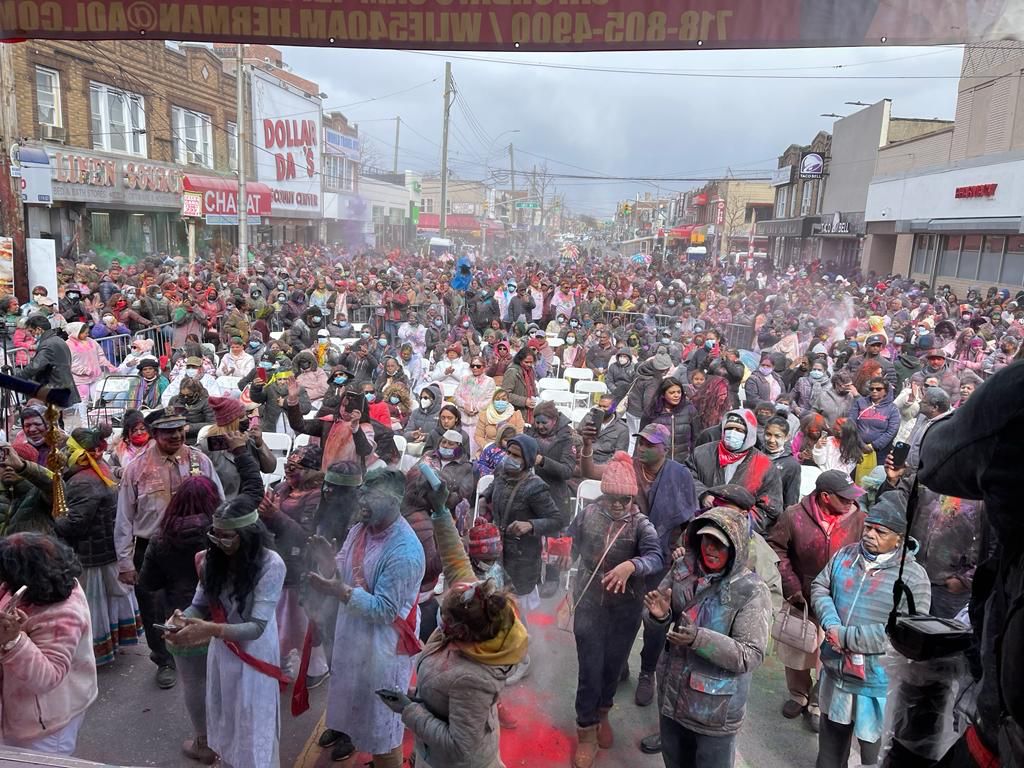 Dr. Vindya Persaud was the keynote speaker bringing greetings from the government of Guyana. She explained the significance of Phagwah and how it is celebrated with peace and playful jollification.
The event was also graced by politicians including the Mayor Eric Adams, Assemblywoman Jennifer Rajkumar, Councilwoamn Joann Ariola, Senator Roxanne Persaud. Senator Joe Addabbo, Judge Karen Gopee, among other political figures.
Three outstanding senior citizen women were honored for their contributions to the community — Bahen Bhagmati Balli, Bahen Champa Singh, Bahen Chandrawati Persaud.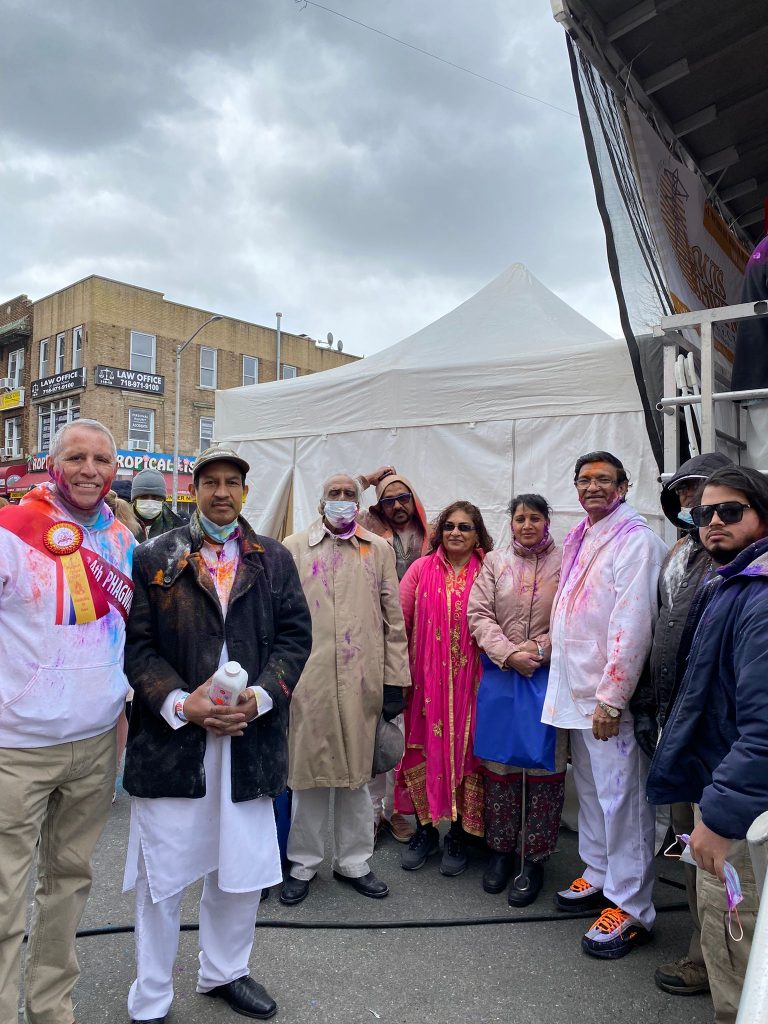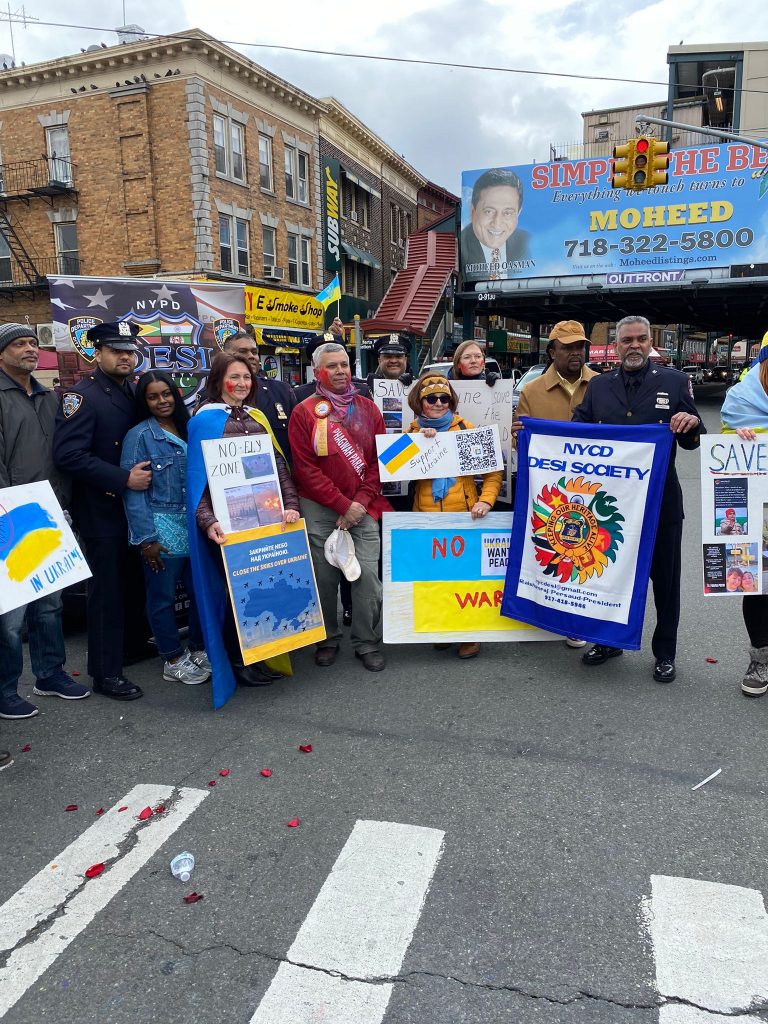 By Vishnu Bisram