Cheap talk disguised as scholarship has become the order of the day. It is the adventure of V.S Naipaul's Mimic Men. Living in countries plagued with illiteracy and culture of dependency, these scholars indulge in their Oxonian pretensions, immune to the social ills around them.
I have the honor to listen to the videos of Bhagawan Rajneesh (OSHO), a saint of Pune, India who once had a commune in Oregon, USA with more than 4,000 residential sanyasins along with ninety-three Rolls-Royces and two private jets. Proudly boasting to his critics 'I am the rich man's guru' and saying 'I like to call a spade a fucking spade' when a reporter objected to him equating Mother Teresa to Hitler. Such boldness is the character of a saint. This is unlike our modern scholars who are very careful not to critique the government of the day while the citizenry is screwed.
Bhagawan Rajneesh was never afraid to stand his ground on issues. He boldly condemned Gandhi's display of poverty and chastised him for travelling third class in the train when an entire compartment that carried 60 passengers was put at his disposal. He condemned Gandhi for promoting a 'Bapucracy' and described Gandhi as the most 'cunning politician.'
I have read Sai Baba appealing to Indians that they must not migrate to foreign countries where they are labelled 'pardesi' (stranger) and urged them to work to build their motherland. In reading the discourses of Sri Satya Sai Baba, I was always convinced that he was India's number one patriot. This he ably demonstrated by building hospitals, schools, roads and infrastructure to bring water to millions who had to struggle daily for this essential commodity.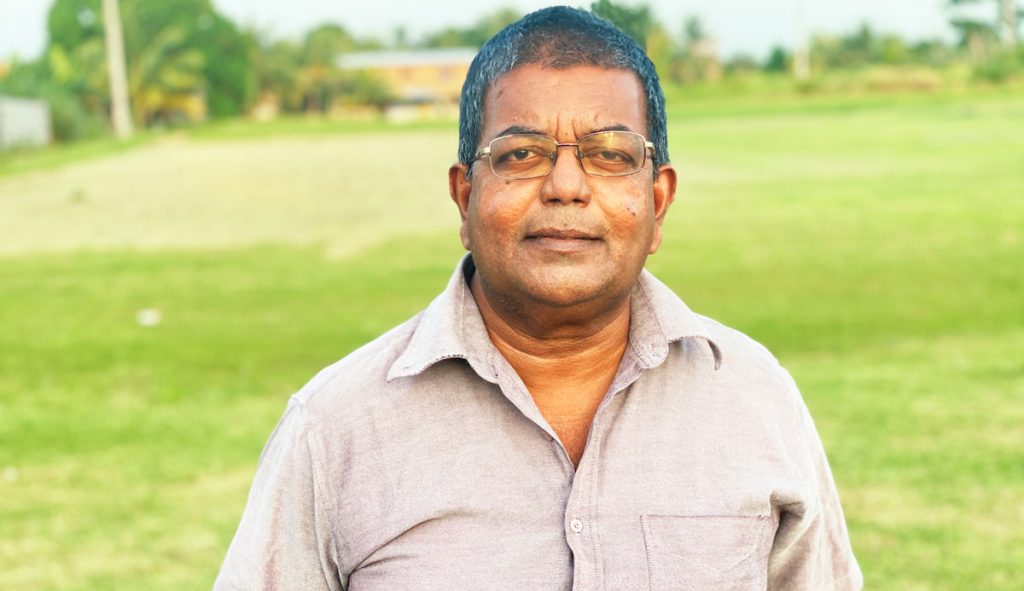 Indian society has survived because of those saint and sages. With their mind focus on nirvana, these saints have always rose to the challenges throughout history. From Guatama Buddha and Chanakya, to Swami Ramdas and Golwakar, to Gandhi and Modi, the Indian society has always been served by sadhus and sanyasins and not demagogues, politicians and business titans.
When Alexander of Greece invaded India in 326 BC, several kings surrendered at his feet but the holy men resisted him. It took Chanakya, a humble Brahmin to mobilize a resistance. A teacher at Taxila University, Chanakya mobilized the community, raised an army led by Chandragutpa Maurya, a goat herder, that drove the Greeks out of India. Installing Chandraguta on the throne, Chanakya went on to create the first Indian Empire by uniting all corners of India. The Maurya Empire went on to rule over the Indian subcontinent for 140 years.
Shiviji's triumph over the Moghuls was inspired by the teaching of his guru, Swami Ramdass. His guru advised him that his salvation lied in the liberation of his land from foreign occupation. This advice and support inspired Shivaji's many military campaigns that finally defeated Moghul rule in Maharastra.
Sadhus in Trinidad have played no lesser role in paving the way for the flourishing of Hindu dharma. They not only provided spiritual services but also donated lands for the building of temples and schools. Most of our temples evolved from humble kutis pioneered by our sadhus: Kutiya Baba in El Dorado Village, Tacarigua, Ramlal Sadhu in Bejucal, Omkar Sadhu in Garth Road, Williamsville, Seebaran Sadhu in Charlieville, Muse Sadhu in Tableland and Seedass Sadhu of Waterloo, Carapichaima. These are only a few of the many Sadhus across the country whose love and devotion to the community laid the foundation for Hinduism to flourish.
This was aptly demonstrated in the life of Seedass Sadhu who built the Temple in the Sea at Waterloo, Central Trinidad. Before building in the sea, Seedass Sadhu was denied building on land. His temple was bulldozed and he was charged, fined and jailed for trespassing. Paying his fine and serving his prison sentence, Seedass Sadhu was determined to build his temple and surmised that if 'I cannot build on land then I am going to build in the sea.'
With his bicycle and two buckets Sadhu transported gravel to the sea and using barrels built a foundation for the construction of his mandir. Soon the mandir was completed and devotees from all over the country visited for worship and to pay homage to the Sadhu.
In 1992 the Sadhus in India took matters in their hands when they descended on the Babri Masjid, demolishing it with their bare hands. The courts, the politicians, religious bodies, academics and journalists have been dragging their feet, afraid to make a decision despite mounting evidence that the masjid was built on the site of a demolished mandir.
British universities, academic and writers have always been apologists for the British Empire. Academics at Cambridge and Oxford were the ones that developed the blueprint for colonization and writers such as Rudyard Kipling justified colonialism which he described as the Whiteman's burden.
It is my fervent hope that our writers, thinkers and academics have a moral duty to make themselves more relevant to the social, economic and cultural challenges of the community. Some academics and media houses are doing so unapologetically while others have opted for the pretensions of mimic men.