Parmesh Ramgobin, an outstanding performer at CSEC (CXC or Caribbean Examinations Council) 2021 is very grateful for the financial assistance rendered to him by Mohamed Enterprise of Guyana. The Managing Director of Mohamed's Enterprise Mr. Nazar Mohamed met with the Essequibo's top CSEC student and honored him with a hefty cheque to further his education.
Parmesh attended Charity Primary school in Essequibo and his exam evaluation won him a spot at Anna Regina Multilateral Secondary school where he excelled at the 2021 CSEC. He sat 20 subjects and received 15 ones and 5 twos grades. The normal amount of subjects is between eight and 10. A minimum five is needed for entrance into university.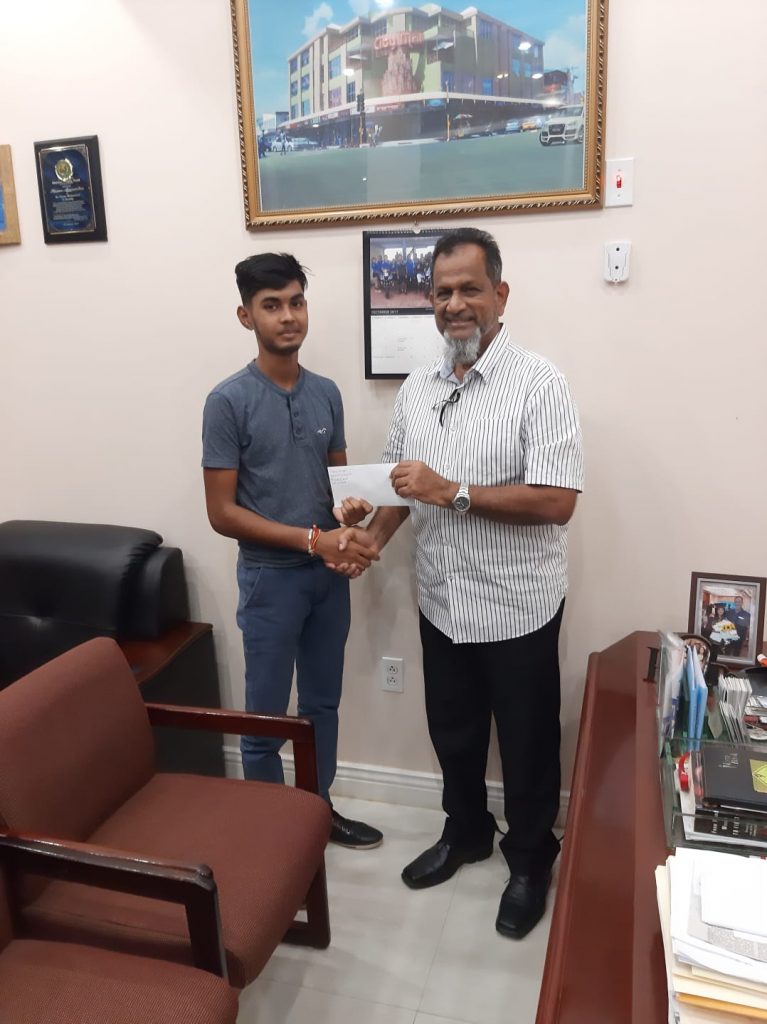 Parmesh's parents, Dinesh and Chandrawati Ramgobin, expressed pride in their son's achievements. The kid also happens to be among the top performers in the country and the West Indies in 2021.
Parmesh comes from a family of five of humble background. His father is a fisherman and mother a housewife. He told reporters that his father's income has not been sufficient to provide for the family and his education. So Parmesh sold chips to raise money for his books, internet bills, transportation, and private extra lessons. Transportation cost was very high. So he had to help raise money to help his family to fund his education. He told reporters that he used to wake up early in the morning, fried his own chips, packaged it, and market it himself.
Mr. Mohamed, an Essequibian himself, was moved by this story and his CSEC achievements and congratulated the young man. He invited Parmesh to his office where he honored the youngster with a check. He said in keeping with social responsibility, he commits to funding the young man's education through his academic journey.
The young boy was extremely happy and expressed his gratitude. He has already started the University of Guyana reading for his BSc in Biology.