By Vishnu Bisram
Pandit Tillackdharry Seeratan of Shri Devi Mandir in Jamaica delivered the Hindu invocation at the inauguration and swearing in ceremony of newly elected council woman Nantasha Williams of NYC Council District #27. The district comprises Jamaica and surrounding areas and extends into Richmond Hill which include tens of thousands of Hindus especially from the Caribbean region. Priests from the Christian and Islamic faiths also offered prayers. The event took place at York College in Jamaica, and was attended by NYC Mayor Eric Adams, NYC Council Speaker Adrienne Adams, US Sen Chuck Schumer, US Congress Member Gregory Meeks and several other elected officials who delivered their respective remarks congratulating Council Member Williams.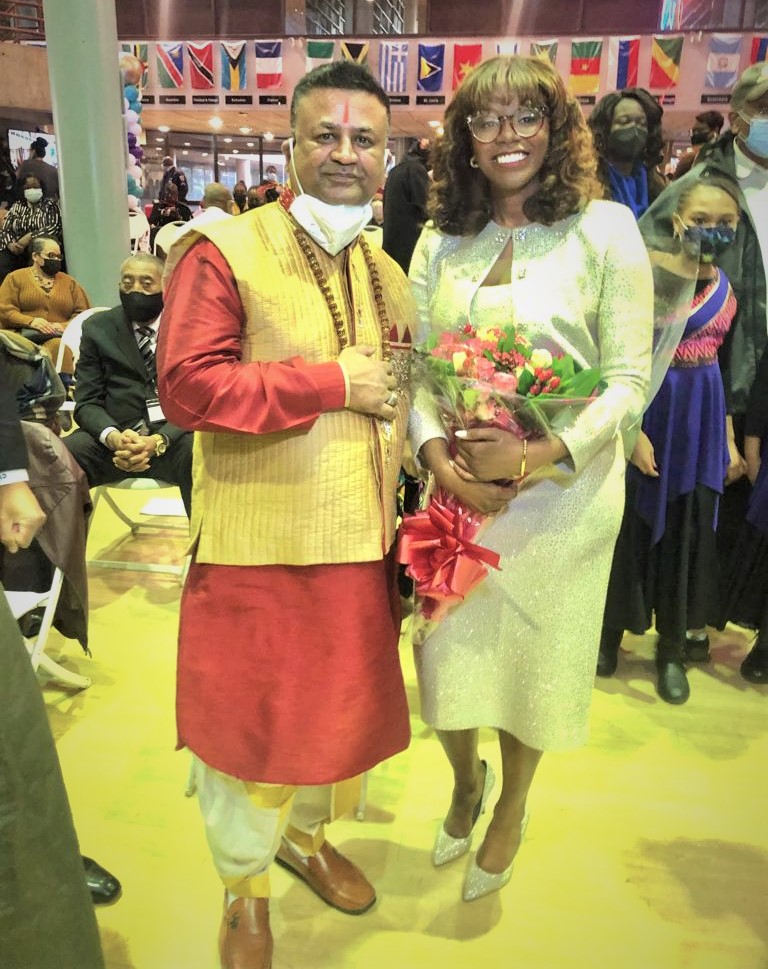 Pandit Seerattan was recommended to deliver the Hindi prayers by Indian Diaspora Council president Ashook Ramsaran who collaborates with CM Willimas on several on-going community matters. Pandit Seeratan said he felt "honored to be asked to deliver the prayers representing the Hindu community".
Council Member Williams has graciously accepted the invitation to visit Shri Devi Mandir on Sunday February 13, 2022.