The double murder in California, Couva last week where siblings- Vishal and Vishanie-were killed when three bandits stormed into their home in the wee hours of the morning is evidence that our culture has allowed criminal elements to flourish.
It is now clear that the government does not have the fortitude to stem this crime wave. Worse, is the failure of the government to acknowledge the problem and more so to take corrective actions. This is compounded by our social and political divisiveness where we place our political interest before the welfare of the nation. It is this divisiveness and hypocrisy that give the bandits the freedom to act with impunity, thus explaining the 187 murders in a little less than four months into 2020. Last year the murder rate was 538 and the previous year it was 516.
Crime does not come out of the blue like a flash of lightning. It is a result of several factors over a period of time. The failure of the criminal justice system is a major contributor to crime. Many criminals are confident that their crimes are not going to be detected because of the lack of equipment and trained personnel-square pegs in round holes.
A culture of handouts or social welfare is a major contributor to crime. No policies are in place to reduce dependency on the State. Private individuals and NGOs are now competing with one another in a culture of hamper distribution. No one builds institutions of learning where proper knowledge can be imparted and skills learned to equip the individual for the field of work. Instead, there is a mad rush to see who is most efficient in distributing hampers. When Christmas comes along, toy drive will be added.
Dysfunctional families are becoming the norm in this society. Divorce, separation, abandonment and neglect are real challenges facing families. Drug abuse and alcoholism continue to wreak havoc. This is accentuated by a failing education system that produces illiterates. An inquisitive mind is fast being replaced by a culture of idleness and empty rhetoric. All of the above combine to decrease productivity. The truth is we are consuming faster than we are producing!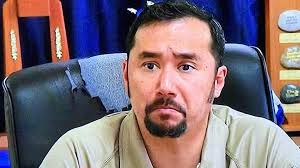 Bullies have taken over the education system and no strategies have been developed so far to curb their assault on fellow students. The vast majority of our children who come to school to learn are bullied by a minority. Usually the bullies are sent home on suspension only to return to continue his crime. The victims, feeling helpless, resigned themselves to the demands of the bullies because the administration is constrained and helplessness to take action apart from suspension.
Religion is another dope in the society. Many individuals mask their problems by moving closer to god. Overwhelmed with unemployment, poverty and dysfunctional families, many turn to god for relief and peace of mind. A glance at the membership of fastest growing religions would reveal that they are drawn from the lumpen elements of society, that group of humanity who are poor, illiterate and dependent of the goodwill of others.
Religious organization should be encouraged to teach skills to the flock. This is not being done. Nevertheless, many youths born in this socially disadvantaged status are not prepared to live on its margins but are prepared to stake their claim for center stage. They know that each time they attempt to move center stage they are finding themselves pushed back.
If crime has to be lowered the house slave mentality of appeasement of massa must be brought to a close. The servants can no longer ignore their sick children to serve massa and his family. This is exactly what our government is doing, that is, giving the 1% everything that they need while the poor are left to eke out a living by tilling the soil with no irrigation during the dry season and floods during the rainy season. While schools remain in disrepair Cazabon's paintings are purchased for millions and colonial architecture are refurbished for hundreds of millions. It's like our government cannot vision a life apart from Colonial-French Creole past.
The present social and political arrangement can no longer hold. The elderly parents who have lost their two children are left with no support in the old age. This is the bitter reality when we have governments whose policies drives criminal behaviour.
The Minister of National Security must be called out to perform his role or resign. Instead of meddling in the affairs of other ministries he should confine his limited talent to his substantive post as Minister of National Security. Stuart Young's incompetence has compromised the security of the entire nation.
The 'police and thief" approach to crime must be reviewed. The current approach of hiring brawn with the hope that they would catch the bandits is not working. It is time for the government to look at the sociology and psychology of crime to find solutions. A more comprehensive approach is the surest way to find a solution to this national scourge.