Strong protests were directed against Kamla's leadership just before her appointment of senators immediately following the 2020 General Elections. He critics felt that they could have bullied and intimidated her to appoint them as senators. Nevertheless, after her choice of senators was confirmed, those protestors went into comatose.
Kamla continues to prevail in the politics. She displays courage in calling out the Rowley government. In the last UNC Monday Night Forum Kamla was unsparing in her attacks on the PNM. Not mincing words, she labelled them for what they are. Here is a list of attacks that she directed against the PNM and its officials: "a mafia government" … "Madam Bliss must go" … "Faris Must Go." She went to add that "Faris used his office to benefit his family" and that "he reclused himself 37 times". She continued: "his wife got briefs," … "his attempts to control the police" and called Faris a "conman talker" and described the government as 'gangsterism." Kamla went on to say that the official who was in company with Bliss Seepersad at President House was Dr. Rowley and called the President to "clear the air."
Those are strong but truthful words. As far as I know both Faris Al Rawi and Stuart Young have contributed nothing of worth to the debates in the Parliament. Their contributions to the debates in Parliament are of a low quality. What is clear is that they have a penchant for mud-slinging and personal attacks but present themselves as creatures of higher values and morality.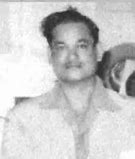 It is clear that these individuals are not in Parliament to work for the development of the country but to seek the interest of the financiers of the PNM. This is well demonstrated in the number of times these two individuals were reclused from the Cabinet so that decisions can be taken to favour their families' businesses.
Kamla is demonstrating that she has guts to call out this government for what it is. Where are those people who want Kamla to go? How many of them have the courage to call out the Rowley government for what it is? It is important to examine closely what those critics -wanna be senators- have to write on the politics! Their minds seem to be limited to what Kamla does or doesn't. It is pathetic!
Political parties are evolved from pressure groups. This is something that was integral to our politics until recently. Bhadase Sagan Maraj, Basdeo Panday, Dr. Cheddi Jagan, etc identified with the struggles of the people before they entered electoral politics. Bhadase Sagan Maraj enjoyed success as a businessman and was the founder and first President of the Maha Sabha. He was instrumental in initiating the construction of schools to educate Hindu children in the sugar belt who were deprived of an education.
Several issues are affecting farmers in this country. Our farmers need leadership to agitate for better roads, irrigation, land tenure, markets, etc. What is preventing a few of our aspiring politicians from championing the needs of our farmers?
The PNM has a history of blocking the appointment of public servants to favor their candidates. Why is there not some kind of organized lobby to help those affected individuals to meet their legal cost and lend moral support? In most cases these individuals fight alone with only their families and lawyers at their sides.
Who are working with those ex-Caroni workers who are yet to receive their severance packages? So far, governments have failed to provide the necessary infrastructure and incentives to aid farmers to farm the land. In many cases the lands are located far from their homes. Also, farmers are not allowed to build structures on the land to shelter them from the vagaries of the weather.
I guess that Bhadase Sagan Maraj did not have MBAs and other academic papers that provided him the divine right to a seat in the senate. Nevertheless, those who believe that they can enjoy a political career by being anointed by the political leader, are mistaken. They may enter parliament but as shadows of their political leaders…more like political jumbies without identities of their own.
Politicians need to win the blessings of the people and that would only be achieved by working for their welfare; not bullying and pressuring the political leader to appoint you to the senate.