Neighboring Surinam held elections on May 25 in partial lockdown. The country is as diverse as Guyana with many outlying areas with chunks of voters and two large parties as well as several minor parties all competing for seats. The electoral system is similar to Guyana's – PR system. Yet within a few hours, the independent elections commission was able to count and tabulate the ballots. The commission would be prepared to announce official results within 24 hours. Compared with Guyana, it is embarrassing and disgraceful that the elections there have been brought to a quick end in the counting process. Negotiations to form a government will commence in a day.
The Surinam elections commission was very transparent. The counting was open to the nation. It was streamed live on TV and ballots flashed on a screen. There were no engineering of votes, no skullduggery, no transference of fraudulent numbers on spread sheets.  Off course there are no Mingos in the elections commission of Surinam. The commission officers did not get instructions to rig, or did not carry out any rigging if they received such directives.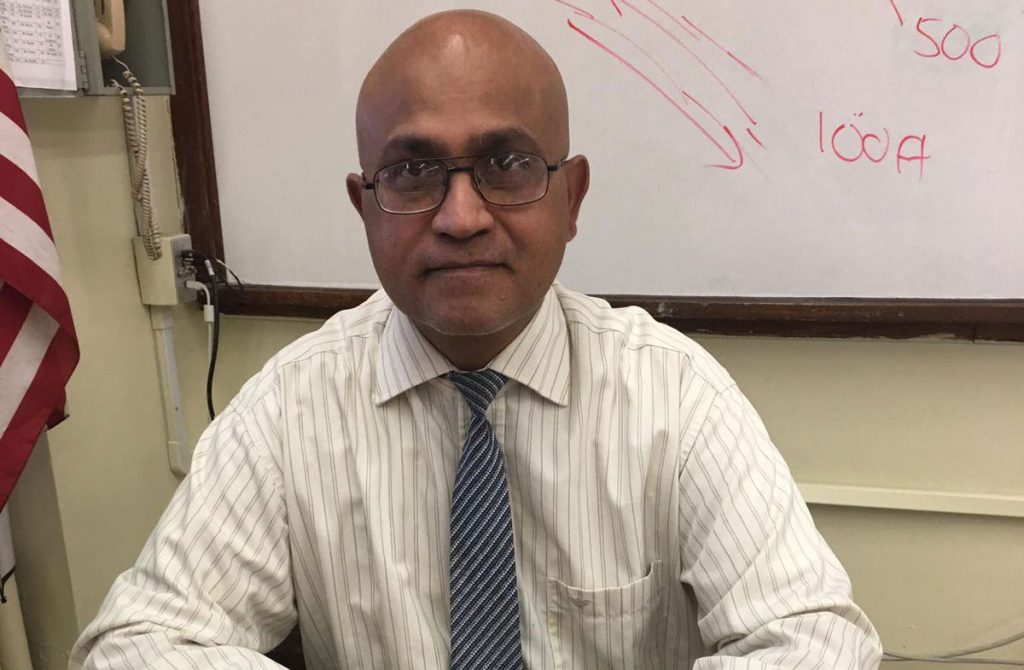 In Guyana, twelve weeks later and the nation is yet to know who officially won the elections. Unofficial count showed which party won. One party has refused to accept the unofficial results. The declared count was fraudulent.
The recount is treated by some political actors as an audit which it is not. An audit is for the court via an election petition post-declaration of results unless all parties agree to have an audit and the election commission so rules before the declaration. There is no such agreement. A recount is exactly what it is defined as – another count to ascertain or negate an original count. It does not allow for irregularities of the voting process.
In Surinam, there was a Caricom (OAS and others) observer presence as there was in Guyana and is presently monitoring the recount. Caricom intends to be in Surinam throughout the completion of the official process which should be completed within days. In Guyana, the Caricom team needs to see the recount process thru the completion. Caricom (OAS and others) must pressure Gecom and the two main parties to see the process through a quick completion. It may take an additional week beyond the 25 days. Caricom must have its team remain in the country till the last ballot is recounted never mind that it has taken more than three months to count the ballots.