Swami Vivekananda decried the lion that thought that he was a sheep and called upon humanity to identify with the spirit, not the body and materialism. He said: "Come up, O lions, and shake off the delusion that you are sheep. You are souls immortal, spirits free, blest and eternal. You are no matter, you are not bodies; matter is your servant, not you the servant of matter."
The great revolutionaries of the modern time -Mahatma Gandhi, Ho Chi Minh, Mao- were not huge in frame but had the courage to stand up against what they perceived as adharma or injustice. They carried within them grit, determination and conviction.
Novelist Harper Lee wrote the novel 'To Kill a Mocking Bird' in 1960 and won the Pulitzer. With only two novels to her credit, she was recognized for her courage to stare injustice in the face and was presented with the Presidential Medal of Freedom in 2007. Harper Lee's character, Atticus Finch, represents the will and determination of ONE to swim against the populist tide.
V. S. Naipaul distinguished himself as a writer and won the Nobel Prize in 2001. Born in an orthodox Hindu family in Chaguanas, Naipaul wrote about the community he lived in. The social setting was the Indian villages in rural Trinidad and the main characters were Indians. His travel writings, also, were on societies he was familiar- African, India and the Islamic world. A writer can only write on familiar themes and Naipaul was no exception to this rule.
One would have expected writers to rise from the Anglicized Indians but that was not to be. Writing is an expression of strong emotions that stem from the soul. Brainwashed individuals are programmed to carry out instructions, not to think and create.
C.L.R. James also distinguished himself as a global writer. His book Black Jacobin is a symbol of third world resistance against white hegemony. He did not fall prey to the Afro Saxon culture, confining his mind to discussing the poems of Shelly and Blake or the writings of Dickens and Shakespeare. He also identified with the struggles for the liberation of the Caribbean, Africa and the colonial world from the clutches of colonialism. He was a leading ideologue in the Pan African Movement and was bold in his criticism of English society.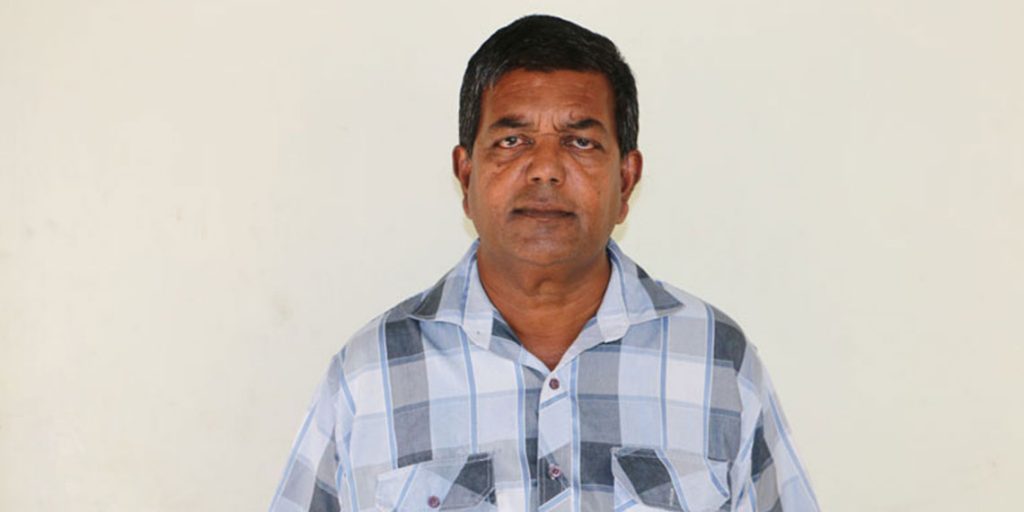 John Steinbeck stopped writing after receiving the Nobel Prize for his novel Grapes of Wrath. The American establishment was angry with him for exposing the exploitation of the poor. Living in Monterrey, California, Steinbeck wrote on the struggles of farm workers.
The biggest failure today is our education system. Instead of helping individuals to learn more about their social and cultural identity, our education system alienates them from their social realities. Our students are not taught to be proud of their ancestral heritage. Knowledge of African and Indian societies starts with slavery and indenture respectively. This denial of a past is not confined to Trinidad and Tobago but is found throughout the former colonial world.
The communists of India are victims of this brainwashing. Instead of standing together with fellow citizens to defend the values of Indian society, the communists are in league with imperialist forces in a last ditch effort to destroy the cultural and national unity of India.
This self-hatred is a social caner eating soul of a people. Could you image that our so -called "prestige" school in south Trinidad teaches Greek Mythology but nothing about the Mahabharat or Ramayan! The Anglicized Indians prefer to teach Shakespeare and Mother Teresa rather than V. S. Naipaul or Sant Kabir. Such an education is more harmful that useful. Not surprisingly our economy is in decline with no sight of recovery. It is becoming clearer each day that we are a nation of robots trained to carry out instructions, not to conduct research and bring forth new ideas!
Indians must wake up to their true identity. We need to discard the card board-personalities that we project. Such artificial personalities are laden with psychological disorders. This lack of identity is being felt every day with an increasing murder rate, domestic disputes, a culture of laziness and failing businesses. Hardly anything positive is happening here.
Mansions, SUVs and other display of success are being pursued to camouflage our deeper psychological disorders. Hindus must heed the teaching of the Bhagavad Gita which say that we are spiritual beings. It is only this identity that is going to help us to move toward success.
Western culture has failed. Not only has LGBQT culture been legitimized but also alcohol, drug abuse and multiple partners. Countries that resist such culture run the risk of facing sanctions by western powers and institutions. More so, there is always the brainwashed sahibs to endorse such psychological disorders.
Gandhi was disgusted with the English display of external manners and its reckless pursuit of material gains. He also abhorred the philosophy that might was right and that only the fittest survive. Such philosophies were used to justify conquest and loot of other nations.
We need to identify with dharma, our true identity and the pathway to liberation. To become immersed in materialism is akin to courting destruction and death. It is the inevitable and natural outcome of unadulterated materialism.