We celebrated Labor Day on Sunday May 1. There were reports in the media on marches of labor leaders and representation of workers' rights. There was little reflection on the role of the labor movement in the anti-imperialist freedom struggle or the restoration of democracy in any of the media or in remarks of labor leaders. It must be noted that democracy was neither a gift to Guyanese bestowed by imperial Britain nor it was it granted out of the good intentions of plantation owners or the Crown. And it is must not be forgotten that right after we got independence in 1966, the west closed its eyes to the transformation of Guyana into an ethnic fascist dictatorship and the erosion of the rights of the working class. The right to political freedom and of respect at the place of work was consistently and brazenly demanded by labor leaders during the anti-colonial period and during the dictatorship.
Today, workers and labor unions are free to rally, protest, bargain for improved working conditions and higher wages, support political parties of their choice, as well as enjoy so many other rights and privileges that their predecessors fought for. It was not always so, certainly not under British rule or during the dictatorship. All these rights have been made possible since the restoration of democracy in 1992 and the rise to power of a socialist labor leader in Dr. Cheddi Jagan after 26 years of authoritarian anti-working class oppression. The labour rights movement of Cheddi, Dr. Nanda Gopaul, Ashton Chase, Desmond Moffett and Tommy Howell of the Bauxite Union, and that of others fought for several basic rights for workers, including the right to a basic minimum wage and to be paid for over time, an eight hour day, raising the minimum wage, representative government, equal pay for women, guaranteed pension, NIS, right to form unions, recognition of unions, freedom to be represented by a union, freedom from discrimination, rights of pregnant women.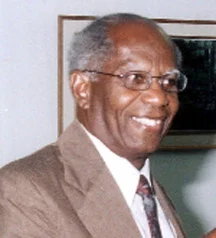 The labor movement, unions like GAWU, NAACIE, and a few other anti-dictatorial unions, led by Cheddi, Dr Nanda Gopaul, and others played critical roles against the dictatorship. They were among the central protagonists in the fight against the dictatorship. It is through their leadership and the role of a handful of other freedom fighters, that we enjoy democratic rights like the right to vote and freedom of the press in Guyana as well as the right to belong to unions. Without them, the workers would not have enjoyed several of the rights of today – including recognition of unions, check off, collective bargaining power. It is recalled that Burnham crushed the working class and sugar workers in particular like the cane that was crushed for the juice that made sugar. There was modern day slavery in the cane fields during the Burnham/Hoyte era. Profits in the sugar industry were creamed off to fatten the national budget to benefit other workers. The profits of sugar industry were taken in the form of a sugar levy to deny the sugar workers of profit sharing based on a formula that was enshrined in a collective bargaining agreement. This was a huge deprivation of wages due to them and their labour created wealth to fund the oppressive national service and other PNC projects through the Ministry of national development. The non-payment of wage increases in 1979 and withdrawal of increments to sugar workers led to bitter legal challenge by NAACIE through its leader and lawyer Ashton Chase via a union member, Seeram Teemal now a historic case that was won at both the High court and the court of Appeal. The PNC did not stop after losing in courts it sought to reverse the judge's ruling through the passing of the 1984 Labor amendment Act and that was again challenged by Chase through another union member Mohamed Ali. Both of these challenges took place while Gopaul was General Secretary and he was instrumental in getting scores of other workers to join in the legal battles against Burnham and Hoyte in the Courts of Guyana winning them all. For the first time in the history of independent Guyana saw the courts knocking down a legislation as being colourable and unconstitutional. The Labour Amendment Act sought to remove wages as property and today the Teemal and Mohammed Ali cases are celebrated as hallmark legal decisions. These are well documented in Gopaul's seminal work in book titled "Resistance and Change"
The importance of NAACIE and Chase's struggles for nearly a decade from 1979 onwards revived hopes in workers and brought a fresh wave of workers militancy in both the sugar and bauxite industries.
Sugar workers were perennially underpaid and their income has remained way below those of others who worked at state agencies. Sugar workers are earning below subsistence level. There is need for an increase in their wage, in fact of minimum wage for all workers. Sugar workers gave birth to the PPP; they were the cradle of the growth and development of the PPP. It is because of them that the PPP was restored to office in August 2020. They deserve an increase in wages and other benefits including the granting of land to former workers who lost their jobs during the tenure of the PNC led coalition.
The labor movement in Guyana received much assistance from the diaspora in its struggle to empower the working class. From exile, a few of us joined the anti-dictatorial struggle. We had a loose coalition of anti-dictatorial exiles, mostly students and former political activists in Guyana. We lobbied western governments to help shape their anti-dictatorial relations with Guyana's fascist dictatorship. In addition, we networked with labor leaders, workers, journalists, and politicians in exposing the atrocities of and denouncing the dictatorship. During our breaks from studies, we quietly slipped into Guyana amidst great risks to our safety to organize workers or joined various expeditions against the dictatorship.
We worked closely with labor leaders we were familiar with like Cheddi and Nankishore Gopaul. The role of Cheddi is well known but few are familiar with the role of Gopaul in the labor movement and in the anti-dictatorial struggle. A few months ago, I went to a birthday reception for Dr. Gopaul. I heard glowing tributes of his post 2000 role. But no one mentioned the significant activist role he played in the anti-dictatorial movement. I know of Dr. Gopaul's role since the 1980s as a NAACIE leader and his leadership of GUARD; we held a lot of discussion at the backyard of NAACIE. Incidentally, that backyard hosted Jimmy Carter, Robert Pastor, and their team when they first came to Guyana to investigate conditions for free and fair elections. Several other dialogues were held there. And it hosted a birthday party for Jagan at which Rohan Kanhai was present. There are aspects of Gopaul's role in the freedom struggle that I know that I can't pen on paper; aspects that I was also involved with. I will always hold enormous respect for this labor leader and political activist. We must never forget the role labor leaders they played to empower the working class and for workers to obtain a decent wage and other rights.
By Dr. Vishnu Bisram