For the last several decades, there was an annual Indian Arrival celebration in New York among the Indo-Caribbean people and in Guyana; this year being the 184th anniversary in Guyana, events were held to commemorate the occasion. The year 1988 was the 150th anniversary of the arrival of first batch of Indian indentured laborers to Guyana. An academic conference and cultural celebration was held in Guyana headed by Dr. Fred Sukhdeo and Prakash Singh (academic) and Yesu Persaud (cultural); the latter was in charge of the overall event. Prakash Singh played an important role in organizing the academic conference. A group of us also organized a similar program in New York. Similar celebrations took place in Toronto organized by Dr. Frank Birbalsingh. I was in the thick of the planning and organizing of the commemorative activities in NY; others like Dr. Mahin Gosine, Roopnarine Persaud, Gora Singh, Vassan Ramracha, etc. were also ably involved. I visited and met with planners (Fred, Yesu Persaud, among others) in Guyana and (Frank Birbalsingh) in Toronto. As we commemorate this year's event, several of us involved in that 1988 event reminisce about its activities and our subsequent association in the planning of the first global convention of people of Indian origin (GOPIO). That event also saw the presence of nationals from India who reached out to us to jointly planning and organize the first global conference of people of Indian origin (PIO) to be held in July 1989.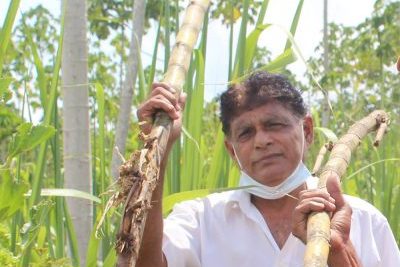 Planning for the 1988 conference in Guyana began in 1987 as was the NY commemoration. The one in NY was dubbed the Fourth Conference of Indians in the Diaspora; by then, we had coined and popularized the term Indian diaspora. The three previous conferences were held at UWI Trinidad (1975, 1979, 1983). Dr. Brinsley Samaroo of UWI, who was involved in the planning of the three previous Indian conferences, had met with a group of us (Baytoram Ramharack, Vassan Ramracha, Rennie Ramracha, myself and a few others on a Saturday morning in NY at Fordham University (Manhattan campus) in the Spring of 1986 and requested that we be the host of the 4th Indian Conference. We agreed and planning began in earnest. Dr. Samaroo would be elected to parliament as part of the NAR government in Trinidad and became a Minister. He requested a planning meeting in February 1987 which I and another student organized at CUNY Graduate Center where I was pursuing doctoral studies in Political Science. Gora Singh, Bhanu Dwarika, Dr. Mahin Gosine, Ravi Dev, and several others (including professors from a few universities) attended the meeting. I nominated Dr. Gosine to head the academic team; he accepted the position. Bhanu seconded it. I later became Gosine's assistant. I nominated Dr Prem Misir, who was not present at the meeting, as the head of the overall team organizing the commemoration program. Ravi Dev seconded it. I was chosen as General Secretary and the point person to schedule meetings and inform members. Subsequent meetings were held later that year (1987) at the Research Institute for the Study of Man (RISM) in Mid-Manhattan. There, a formal organization EIDSC – East Indian diaspora Steering Committee – was formed with Misir as president as myself as General Secretary. Dr Gosine was chosen as Chair of the academic sub-committee and myself as Deputy Chair, and Gora Singh was chosen as Chair of the Cultural sub-committee. Dr. Morton Klaas was able to get Columbia University to serve as host of the conference. Regrettably, the committee would split in 1988; there were two factions and two conferences were organized – one at Columbia university headed by Dr. Gosine and one at a hotel in Queens headed by Prem Misir. I was associated with the one at Columbia where I chaired a panel and presented a paper at another panel. Dr. Cheddi Jagan and Basdeo Panday graced both conferences. Presenters came from all over the globe including from the Caribbean, Guyana, Holland, and Hawaii. Prof Brij Lal graced the event. I hosted him at my home along with Dr. Kumar Mahabir, Shamoon Mohammed, Dr. Neil Mahabir, Mr. Inder Mataw, and other presenters from Holland. Vassan Ramracha (in the Bronx), Baytoram Ramharack (in Queens) and his brother Udairam Ramharack also hosted presenters. Pandit Oumadatt Maharaj hosted a huge contingent of a delegation of some 25 from Holland. A cultural evening was held at a concert hall at Columbia University. It attracted a packed house. There I met with a group of conceivers of a global convention of people of Indian origin. The group, led by Dr. Thomas Abraham and Yashpal Soi, was in touch with me through Ramesh Kalicharran on the phone over preceding weeks. We met and discussed the proposed global convention of People of Indian Origin and agreed to be participants. I subsequently attended all of their planning meetings to organize the First Global Convention of Indians at the Sheraton Hotel in Manhattan.
Following the conclusion of the 4th conference of Indians in the diaspora at Columbia University in the first week of July 1988, I hosted a cultural program at the backyard of my home on a Sunday afternoon featuring a live band, entertainment, food, and drinks; several of the international artistes, including a group from Jamaica and Holland, performed at my backyard.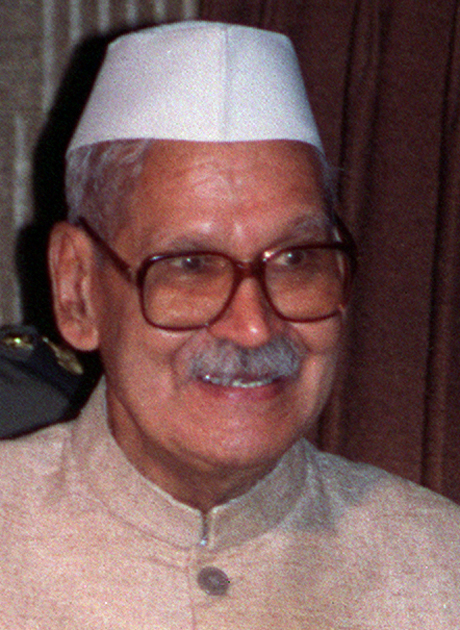 Long before the New York conference, commemorative activities were held in Guyana in May in 1988. Prakash Singh from UG Economics Department was put in charge of the Indian aspect of the organizing of the conference and the welcome reception for the visitors from India. He was also charged with inviting guests from India to present papers. The Vice President of India Shankar Dayal Sharma was the Chief Guest. Indian High Commission was in charge of looking after security. Singh wrote the Universities in India for interest by scholars in presenting papers. Several responded positively.
UG planned a grand conference and academics from India came including from JNU and Patna Univ. History Prof J.C Jha of Patna came. The VP of India was the top diplomat and a whole group of Indian Chefs came to spread Indian culture by way of cuisine. James Rose was head of the History Department and he was given funds by Deryck Bernard (Minister of Education) to organize the conference. Prakash Singh went to Surinam to publicize the Guyana Indian indentureship conference. Funds approved for the Indian indentureship conference were used by some for travel to African countries rather than to India or on the conference.
Yesu Persaud, Fred Sukhdeo, Haimraj Kissoon, and others lobbied for May 5, 1988 to be a holiday to mark the 150th anniversary celebrations. Hoyte consented. The PNC government stole the thunder away from the Indian organizers of the events. The PNC government welcomed the huge Indian delegation. A large Boeing 747 brought a large delegation from India that landed at Piarco, Trinidad. From there, they transferred to a smaller 737 aircraft and flew to Guyana where they were welcomed by Desmond Hoyte and the PNC cabinet contingent. Sonny Ramphal, Sase Narine, Steve Narain, Cammie Ramsaroop, Laxmi Kalicharran, etc. were all there.
Much of the Indian delegation was put up at Pegasus but almost half were without accommodation. Prakash Singh and other Indian organizers had to find friends and family to provide boarding for some half of the folks that came from India. On a daily basis, Government folks went daily to the Pegasus for refreshments prepared by the Chefs from India. The VP President of India was given a grand reception.
There was a cultural presentation by artistes from India and Guyana. Fred Sukhdeo was attired in traditional Indian wear. He put on a Pagree (head wear) to a function at the Indian Cultural Center that was attended by Hoyte and Vice President Sharma. There were several who betrayed the Indian community – turncoats, quislings and scalawags alike – who were also present there.
There were several leaders in the Indian community and the PPP who were also present. It was a commemorative event in Guyana in May 1988 with long lasting memory as it was also for us in New York in July the same year.
By Dr. Vishnu Bisram