During the period of rule by Guyana's racist anti-Indian dictatorship, protests were routinely held in America, primarily in the New York area, to bring global attention of rights violations in that country – elections were rigged, basic foods were banned, opponents brutalized including some murdered, judicial system compromised. Several protests were held in front of the United Nations (UN) in New York as the attached photos revealed. This writer (Vishnu Bisram), Vassan Ramracha, and Baytoram Ramharack planned, organized, and executed many of these protests between 1977 and 1992. Some of the protests were co-sponsored and or supported by the United Republican Party (led by Vishnu Bandhu in NY), GUDM (led by Ravi Dev), DLM group (led by Joe Ragnauth), WPA support group (Lincoln Van Sluytman), and the PPP Support group (ACG led by Arjune Karshan). Literature (hand outs) were prepared and distributed to passers by. Letters were sent to Members of US Congress and the President as well as to the Secretary General of the UN and other international organizations and heads of governments seeking assistance to democratize Guyana.
The New York activists engaged in peaceful protests in front of Guyana's UN Mission, the UN itself, the Guyana Consulate, and in front of buildings, including churches, where then ruling Guyanese politicians (like Desmond Hoyte, Ptolemy Reid, Hamilton Green, among other dictators) gathered for activities (fundraisers, addressing their ethnic supporters, etc.). During that period, we repeatedly voiced our concern in writings and in verbal exchanges over the use of police and thug brutality, and other forms of cruel, inhuman or degrading treatment, as well as arbitrary detention, against dissenters and peaceful protesters in Guyana. There were reprisals against activists, intimidation of victims and witnesses, attacks on lawyers and human rights defenders. There was alarming deadly violence against opponents and critics.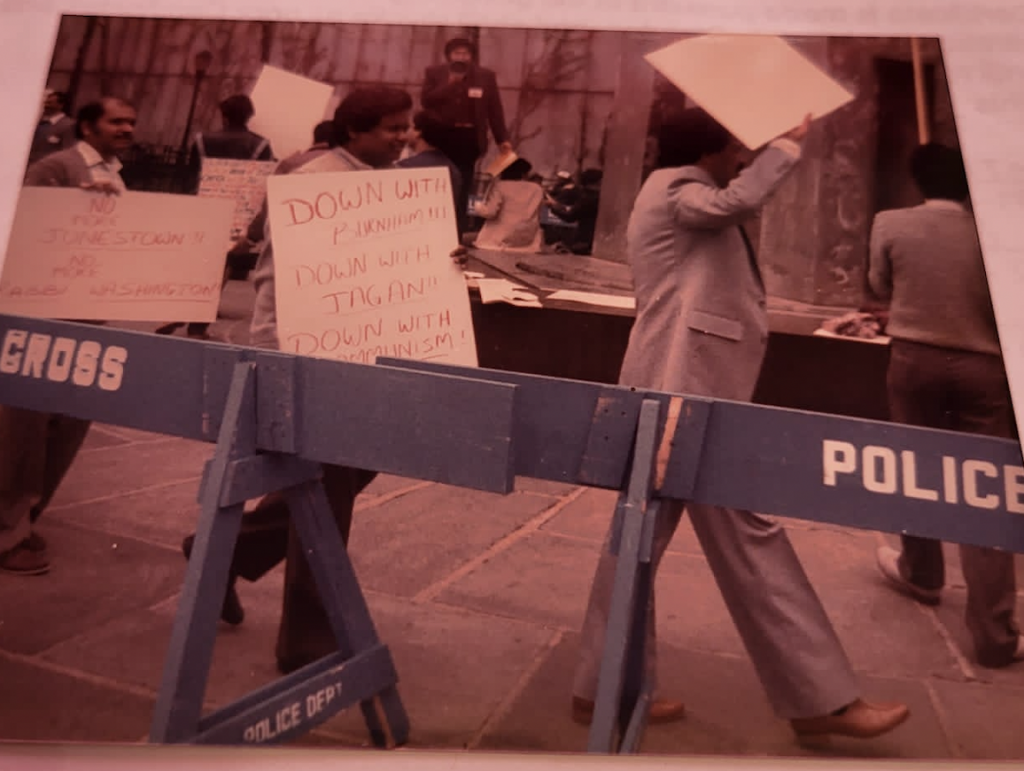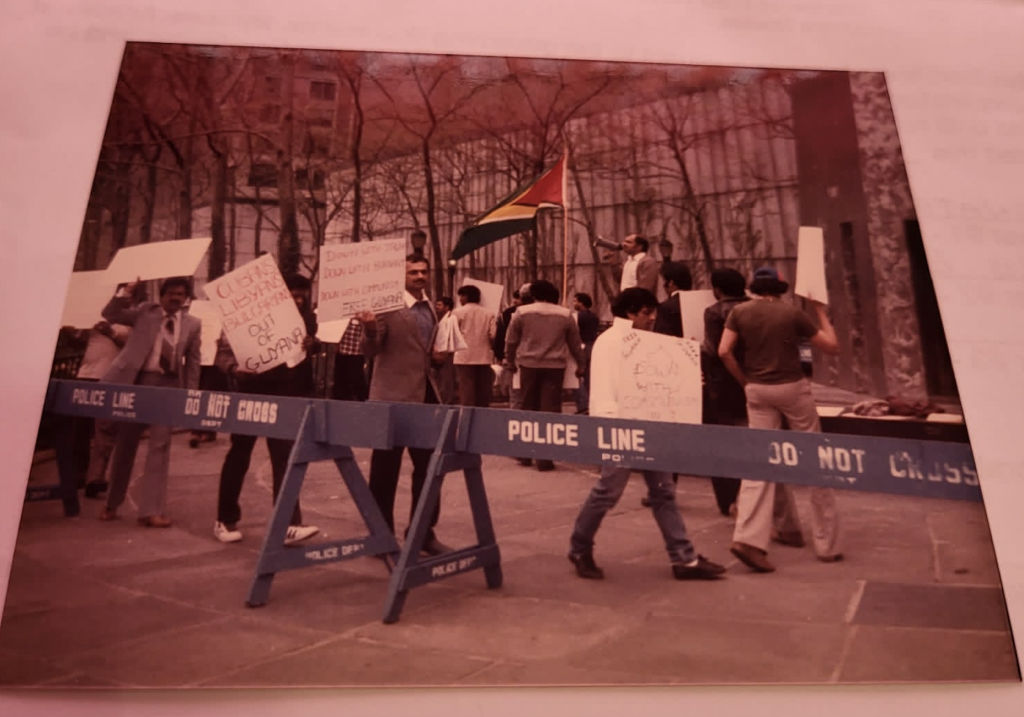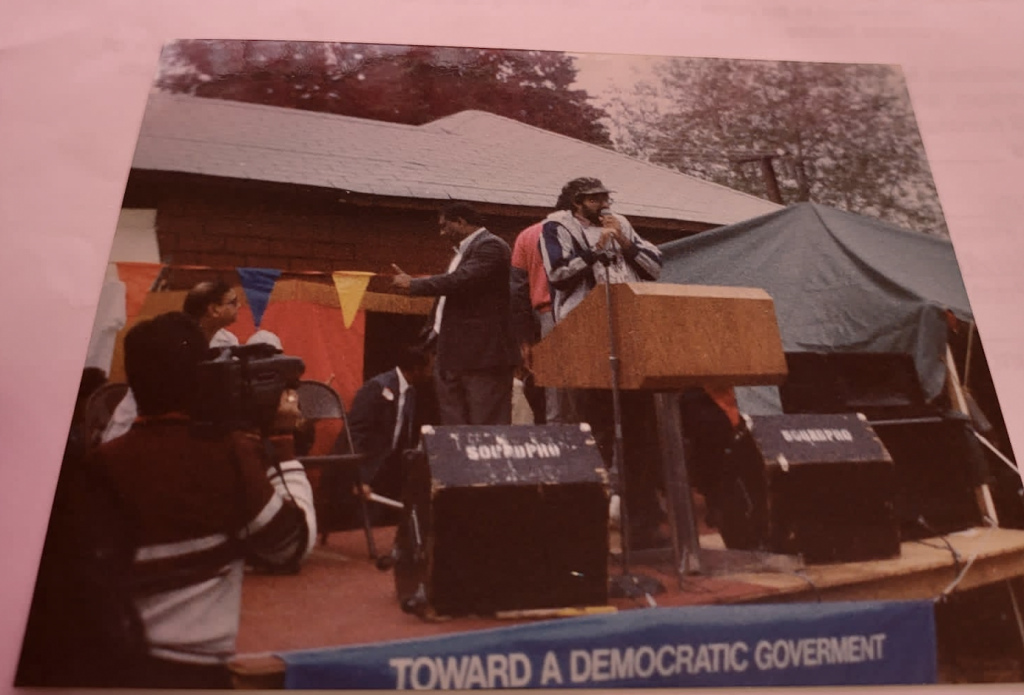 The group I was affiliated with organized several rallies, marches, picketing exercises, leafletting, and other protest activities against egregious human rights abuses by the Burnham and Hoyte dictatorships to shame the regime into accepting democratic governance. We called on the US government to help us in the struggle to restore democratic governance in our homeland. The Guyana Consulate hired thugs to intimidate and threaten protesters but we were undeterred in our mission to liberate the homeland. Members of Congress supported our initiative especially that we were against communism.
Unlike in the US where rights are protected and one can stage protests without having to worry of being physically abused, in Guyana, when we participated or organized protests, we were harassed, intimidated, violently attacked. Protesters were not protected like today. The government did not respect the right of peaceful assembly, and reigned violence on peaceful protesters. Police officers in Guyana responded by repeatedly and arbitrarily dispersing peaceful demonstrations and using excessive, often brutal force and terror against them. No police or para-military officer or thug during the Burnham dictatorship was held accountable for rights violations. Several of us, Ravi Dev, Baytoram Ramharack, myself and others were harassed and intimidated whenever we visited Guyana prior to 1992. Critics were targeted for violence. Journalists were also brutalized and often faced arbitrary detention, intimidation, and trauma.

Ravi Dev was held in confinement and beaten by police. The violations of human rights inflicted on people and lack of arrests highlights the inability of victims to access justice. The government's extensive and sustained actions to crush dissent and repress society, media and opposition groups, while at the same time shielding perpetrators, points to a situation of complete impunity of law breakers violating basic rights in Guyana. The government sent the thugs after the protesters, and therefore, had an active policy to shield perpetrators and prevent accountability.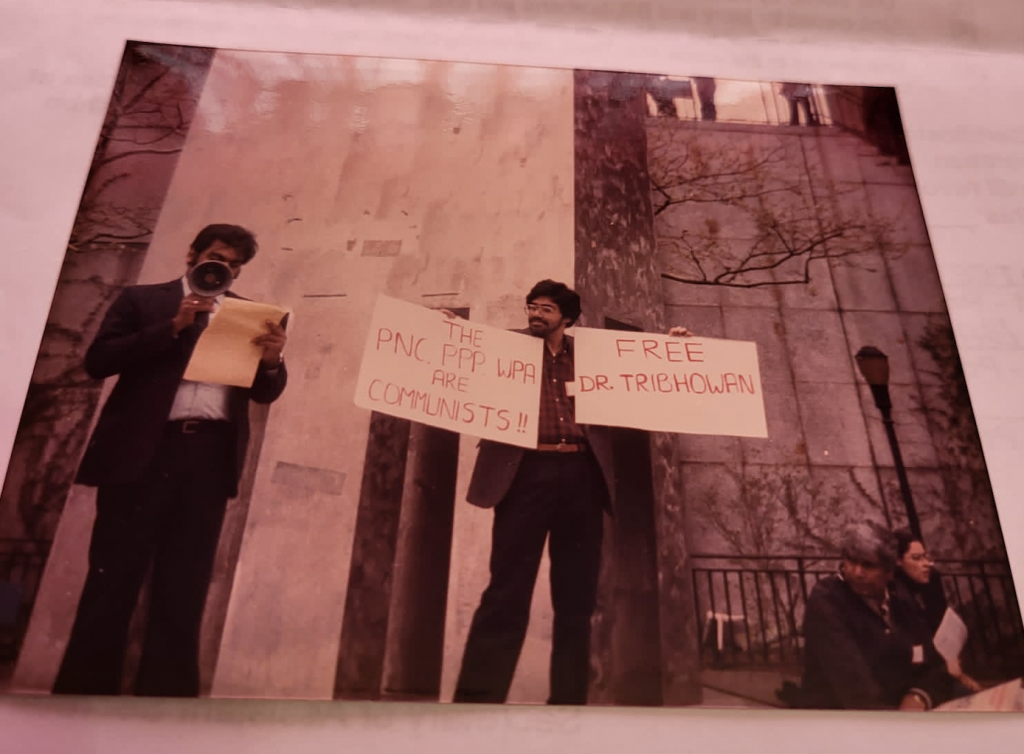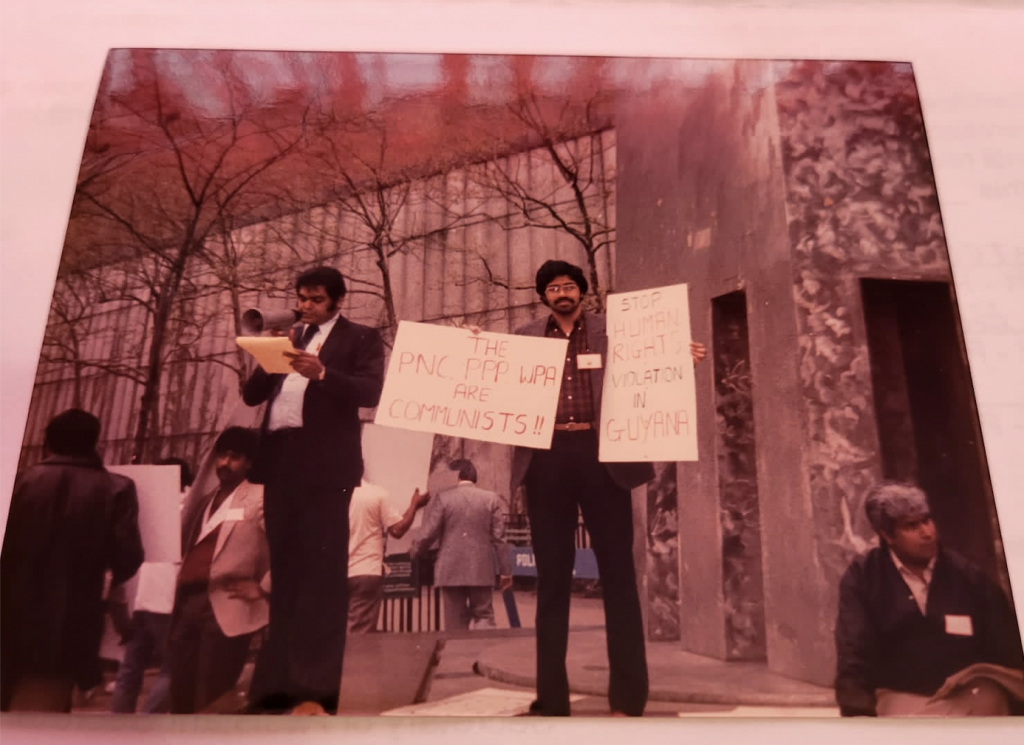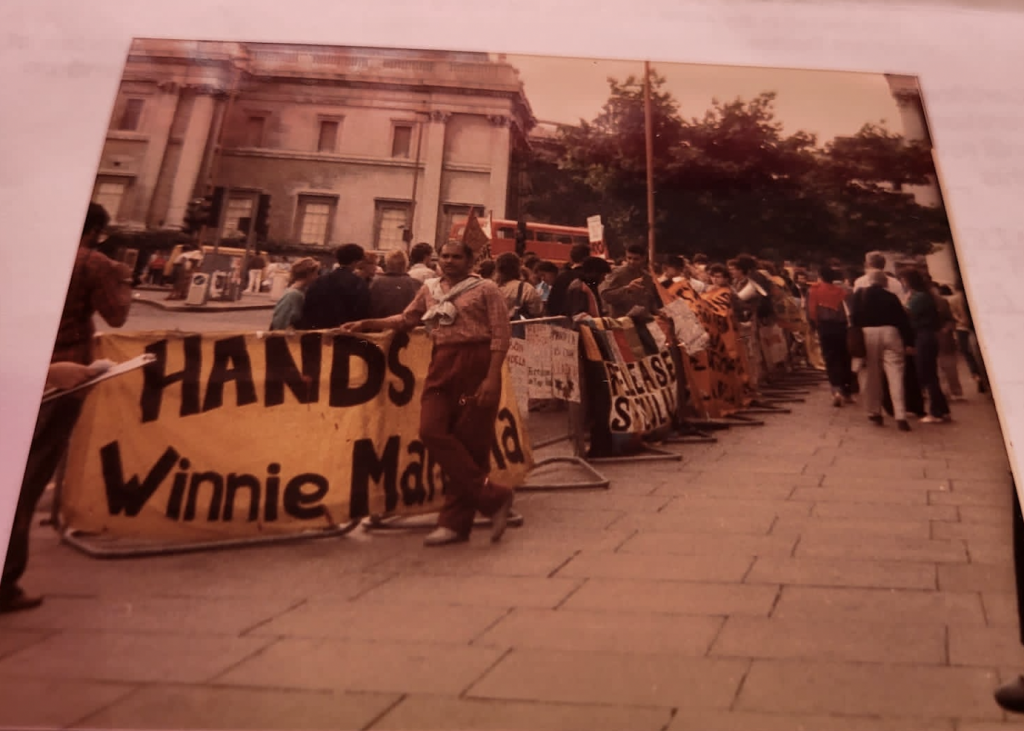 The intimidation we faced and the violence rained on protesters served to only encourage as motivation to continue to struggle for Guyana's freedom the racist dictatorship.