Ram Nam Satya Hai- Satnarayan Maharaj, the lion among Hindus, voice of the Hindus and by extension the Indian race, fought many localized Kurukshetra wars within his race and outside his race. Like his father-in-law, Bhadase Sagan Maraj, he had many hurdles to jump over including those who considered Hinduism as un-Christian and not part of the greater Discovery Culture (the western Abrahamic culture originally founded by Christopher Columbus and carried on by those it was forced upon) to outlaw Hinduism and convert Hindus. Bhadase built schools and mandirs called cow pens. Now these "cow pen schools" produce much of the academic success story in Trinidad, thanks to the Sanatan Dharma Maha Saba [SDMS] schools.
            Sat, like Bhadase, fought 'wars' against an established Creole system consisting of (Christian Whites /Africans and yes! Indians too) in the form of its Media and the Government to give Hindus a chance at survival. Today we have an Indian Hindu Radio and TV Station in the form of Jaagriti. Sat stood his ground and fought against the Discovery Trinity Cross Award for many and successfully won via the Privy Council in U.K. changing the Trinity Cross to the Order of Trinidad and Tobago… accommodating ALL religions and he should have been hailed a National Hero, not just a "Hero for Hindus." He fought for Indian Arrival Day to be declared a national holiday, not just for Hindus but for all people of Indian descent.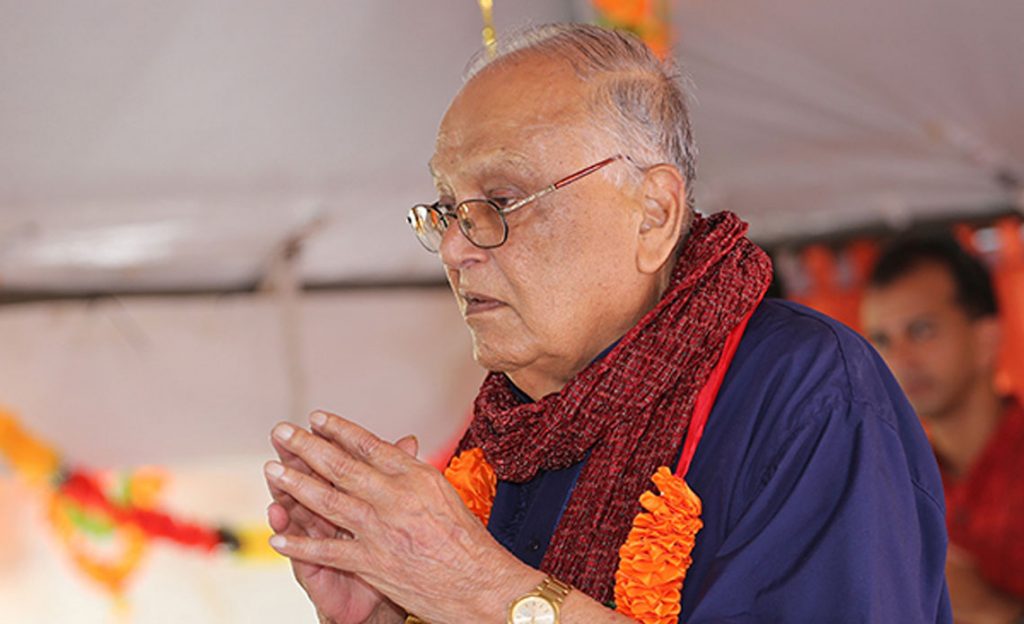 Sat Maharaj was not afraid to be the lone dissenting voice to stand for what he believed in. He fought for Hindus even when they did not appreciate his efforts. His efforts built more Hindu schools and mandirs. Hindu programs continue to teach and spread the Sanatanist Vedic Indian Culture which by its nature maintains civility and democracy in Trinidad.
Sat Maharaj and Bhadase Sagan Maraj died knowing within the Indian race in Trinidad the Hindu religion is alive and breathing. May the God Indra who took Yuddhisthira in his chariots as a genuine hero do the same for Satnayaran Maharaj and take him to Deva Lok (abode of the gods).
Om Sadgati Sri Satnayaran Maharaj.
Jai Shri Ram, Trinidad Mata Ki Jai.
Vassan Ramracha.