Call it stupidity or call it courage, the anti- CAA Shaheen Bagh protesters are not letting down their guard despite the threat of Coronavirus. The Shaheen Bagh anti-CAA protesters in Mumbai plans to pull-off a 40 km march on Monday to protest against the Maharastra government's proposed plans to implement the CAA and NPR. They are even defying the police and threatened that police permission or not, the march would go on.
In the USA President Donald Trump has declared a national emergency over the coronavirus and has released $50 billion to equip the health centers and hospitals with the tools, materials and increased staff to stem the rapid spread of this deadly virus
The courage of the women at Shaheen Bagh must be saluted. While the world is scared of losing its loved ones and governments across the globe are taking all precautions, the protesters at Shaheen Bagh have thrown caution to the wind and have remained focused on their anti-CAA agenda.
Some detractors have argued that it is foolishness that is empowering them! Still others have argued that it is mutton biryani and the power of the Indian rupee!
Dr. Farooq Abdullah, head of the National Conference in Kashmir, was released from jail since his arrest on August 20th, 2019 following the removal of Article 370 that granted special status to Jammu and Kashmir. Interestingly, there was no protest and Abdullah was seen with his family on the balcony of his home waving to supporters.
Coronavirus is having its impact in India and Modi appears to be on top of it to build his political capital. Given the public scare of this virus, Abdullah's imprisonment has been push to the back. The emergency meeting between the Minister of External Affairs, Subramanyam Jaishankar, and concerned families in Kashmir of their loved ones stranded in Iran, resulted in the deployment of flights to Tehran to evacuate them.
Prime Minister Modi has also appealed to the eight member-nations of SAARC-South Asia Association for Regional Cooperation- to come together to fight this dreaded virus. "I would like to propose that the leadership of SAARC nations chalk out a strong strategy to fight Coronavirus. We could discuss, via video conferencing, ways to keep our citizens healthy. Together, we can set an example to the world, and contribute to a healthier planet," Modi tweeted.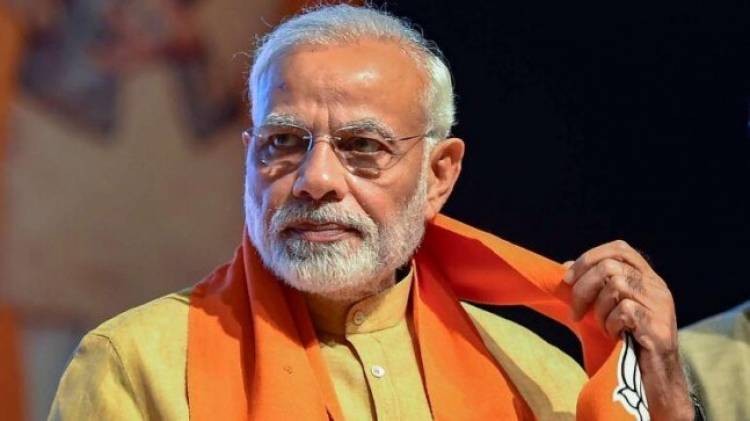 Pakistan responded positively as it said that cooperation is needed at a global and regional level to fight this virus. Would this renewed cooperation of SAARC include a renewed effort to evacuate the Pakistanis stranded in China?
Coronavirus is helping to put petty differences aside and bring people together. Differences within families have been set aside and there is now renewed cooperation to fight this deadly disease. Sophie Trudeau, the wife of the Prime Minister of Canada, has been tested positive with the virus and is now under quarantine. She has expressed hope that she would overcome her symptoms and soon be on her feet. Her handling of the news that she had the flu was very courageous and inspiring for Canadians who must have been experiencing similar challenges.
The Shaheen Bagh protesters are victims of political machination from the liberals and leftists. They, along with the Congress, have struck fears among Muslims in India losing their citizenship when the CAA and NPR are implemented. The threat posed by these elements are no different from that of the coronavirus.
The Muslim world has its own agenda and no liberal or left ideologues and foot soldiers can manage them. The recent events in East Delhi has left the Congress dazed. It lit a fire that it could not control. Currently, the Congress has reached a point of no return-it is going through a near death experience. The Shashi Tharoors have gone silent with Chidambaran fighting to save himself from a jail sentence for corruption. Even Sonia and Rahul are on bail! With no real leadership at hand, the Congress is on death bed waiting for the coronavirus to release it from its earthly bound.
Modi's riding the waves of the coronavirus is going to present a new outlook for future co-operations of the members of SAARC. India's leadership in the region has been dormant and absent for too long. Any power worth its salt must have clout among it neighbours. Modi Ji must be saluted!