Gita Jayanti is celebrated on December 25, 2020. The salient message of the Gita is surrender.
V.S. Naipaul, in his writings, has repeatedly made reference to the 'nigger yard,' a plot of land congested with shacks in an urban center. The inhabitants of the 'nigger yard' are victims of social neglect and marginalization and lack of personal ambition.
When I think about unity in the community, the nigger yard comes to mind. Contented living in their corners, each leader is his own boss. And while not openly warring, there is usually a strong undercurrent of noxious fumes of envy and competition among them. Unwilling to work together for the greater good of the community, they allow their egos to get the better of them.
Any effort of a member of the nigger yard to break away from this social setting is viewed with suspicion and mistrust; even to improve one's shack is derided because 'all ah we living happy and why you want to change.' Such hopelessness stems from the belief that the world revolves around one. Arrogance and self-importance have unconsciously become an albatross around one's neck. The culture of surrender to a higher force, doing one's duty with humility, is alien.
The message of the Gita is surrender. It is only after Arjuna, the warrior prince, had surrendered to Sri Krishna that the Gita was revealed to him. It is like an alcoholic admitting that 'I am an alcoholic,' or a pupil saying 'I want to learn' that assistance would be rendered.
In the battlefield of Kurushetra, Sri Krishna told Arjuna that "I have already destroyed those men because of their unrighteous action." Arjuna's role was to perform his duty for his own salvation and not to protect the world which is the duty of Bhagavan.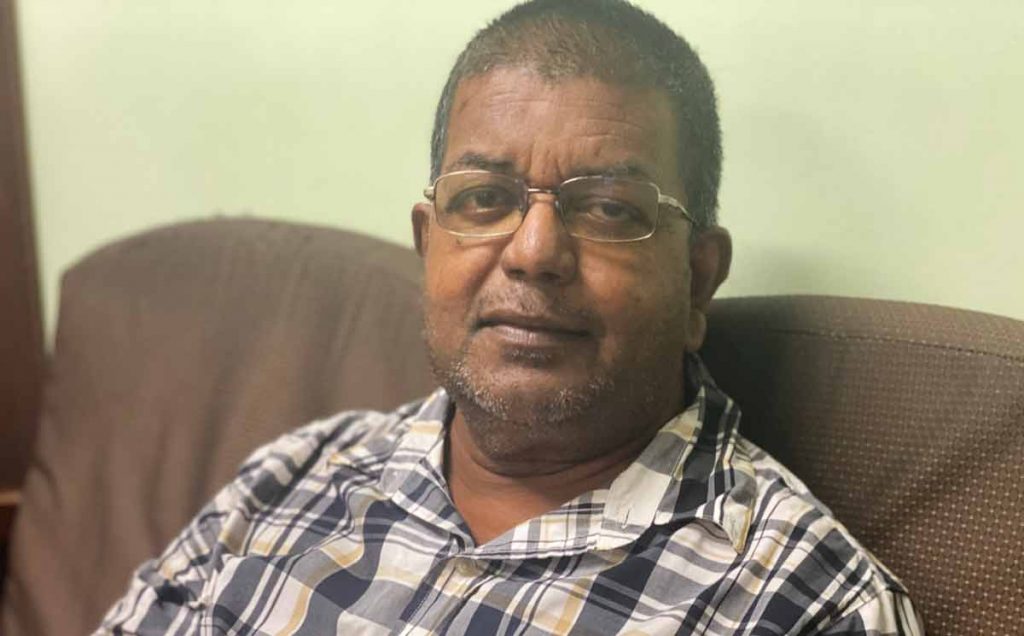 We need to keep to the back of our minds that Sri Krishna does not need our help to run the universe. He is ever alert to everything that is happening. When Sri Krishna lifted Mount Gobardhan with his little finger to shelter the cows and the herders, some, fearing that the mountain may fall to the ground and crush them, used their little sticks to help hold up the mountain. It is this little stick that we wield that gives us this naked arrogance. If we don't throw away our sense of importance, we shall never escape our nigger yard mentality.
In his book A Hindu View of Life, Dr. Sarvepalli Radhakrishnan, began by asking the question: Why does the fisherman go out to fish? Many would say that the housewife needs fish to prepare meals for her family or that fish is a rich source of protein for the body. Dr. Radhakrishnan's answer was that the fisherman goes fishing because he enjoys fishing.
We generally do what makes us happy. An award-winning actor does not put his remuneration package first but the joy he derives from standing in front of the camera. How do we explain actors who are wealthy and famous like Clint Eastwood who continues to act and direct movies in his 90s?
Hanuman is the ideal devotee or servant of Bhagavan because he attributed his achievements and successes to Sri Ram. Hanoman knew that the source of all creation is Sri Ram and hence the cracking of the string of pearls searching for Sri Ram in them. Others witnessing his behavior questioned: What does a monkey know about pearls? When asked: "What are you searching for, Hanoman?" He responded: "I am looking for Ram and Sita. Again, he was questioned: "Do you have Ram and Sita within you?" Lo and behold! Hanuman opened his chest, revealing to all the presence of Sita and Ram in his heart.
Yoga is oneness or unity. When Virat Kohli is in the middle of the wicket batting, he, his bat, the ball and the bowler becomes united in one seamless yoga or unity. It only explains why individuals with strong passion succeed because they are in unison with a higher force or being.
Gita Jayanti reminds us of our duty to surrender to higher consciousness. If we ignore such duty, we will be submerged in an arrogance like Duryodhana. Duryodhana was full of knowledge and skills but, unfortunately, he allowed his ego and selfish ambition to get the better of him. While Arjuna surrendered to Sri Krishna, acknowledging that he was the Supreme on earth, Duryodhana treated Him with disdain and contempt and even made attempts to murder him.
Let us heed the single message of the Gita-surrender to the Almighty. Like Arjuna, when we surrender to Sri Krishna victory will always be ours. So long as we know that we are doing it not for ourselves but for HIM, it is only then that we escape our nigger yard mentality.
If that albatross of self-importance is not thrown off one's shoulder, there will be a high risk of developing big stones, with the necessity of a wheelbarrow to help one get around.
Jai Sri Krishna.