Report of Zoom Conference held on July 05, 2020 (7:30-9:30 p.m.)
"David Granger was molded by the PNC and made a critical part of the army." Those were the words or Ravi Dev, former member of Parliament, Indian Rights Activist and Media Consultant. Ravi Dev was one among four speakers at the weekly ICDN Zoom Conference held on Sunday 05 July, 2020.
Professor Gibran, a Guyanese residing and working abroad and the first speaker, said that the former dictator, Forbes Burnham, taught his followers that "once you are in power there is no reason for you to lose political power. We see that behavior being manifested in Granger in what he says and how he would act."
The theme for discussion was identifying possible scenarios arising out of the delays in the declaration of a winner and the awaiting of a decision by the Caribbean Court of Justice (CCJ).
"It is clear to me that Justice Claudette Singh will not declare this election for APNU. If that were the case she would have done it before," said Professor Gibran, a former soldier in the Guyanese Defense Force and now a professor at a university in the United States of America.
Professor Gibran continued: David Granger is not stupid though surrounded by a "flamboyance of idiocy. 2020 is not 1968 and what Burnham got away with for a number of years Granger in 2020 cannot get away with because of the environment we are living in now. The people of Indian origin are much more informed, more savvy and not as docile politically as their parents and grandparents. Indians are more attuned to what is going on and are very determined along with Afro-Guyanese as well."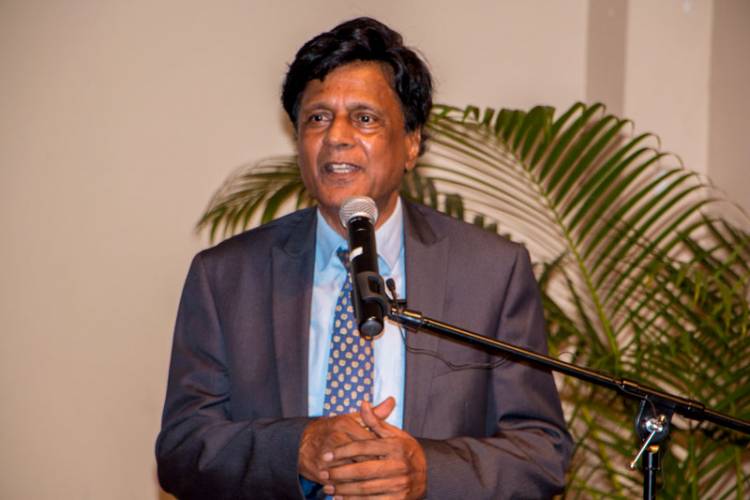 He added: "The international community will not stand for it." Speaking with confidence, Prof. Gibran said that "the money paid by EXXON MOBIL is held at the Federal Reserve Bank in Manhattan" and that "the US is not releasing that money if Granger is president. The US will not stand by and see a country like Guyana, given its interest in what is happening in Venezuela."
Janet Naidu, a poet and Guyanese residing in Canada, said that she doubted that Claudette Singh would declare Granger the winner and that the Chair of GECOM "wants something more solid before making a declaration."
Naidu asked:" Could she have made a declaration without the number of seats?" Naidu answered that it could have been done and that the seats be worked out later. She said that "the world is watching and they know that the PPP has won the elections." Naidu concluded, "I don't see the Chair giving Granger this election."
Dr. Tara Singh, a columnist and former UG lecturer, now residing in New York said that there was a 3.5% difference in the votes between the PPP/C and the APNU/AFC and that Keith Lowenfield, CEO of GECOM "chopping off more than 115,000 votes, was acing outside his jurisdiction."
Dr. Singh continued: "Justice Singh knows that the PPP won," expecting her to make a declaration in favour of the PPP/C surmising that "she being a lawyer would make the right decision even though there is tremendous pressure on her. "
Ravi Dev, former MP and Indian Civil Rights activist was the final presenter. Ravi Dev agreed with Professor Gibran. He said that "leadership is about making decisions" and that the pending CCJ's decision on Wednesday 07 July, 2020 is like "waiting to exhale."
Ravi Dev charged that David Granger "summersaulted from stating that he would abide by the ruling of the Chair of GECOM to Keith Lowenfield's numbers to determine a result," and declared that "three criminal charges have been filed against Lowenfield." However, Ravi Dev pointed out that Granger knows that "so long as the matter is before the courts the American will not implement any sanctions." The former member of the Assembly agrees with the previous speaker that a ruling by the CCJ in favour of the PPP/C would strengthen the Chair's hands in declaring a result.
The Zoom Conference is sponsored by ICDN.TODAY and coordinated by anthropologist Dr. Kumar Mahabir. Participants for this program were mainly Guyanese from across the diaspora. Our next Zoom Conference will be next Sunday at 7:30- 9:00 p.m. Contact: dmahabir@gmail.com/ 756 4961