It was an emotional journey to a village far away from New Delhi, some 500 miles away to trace the root of a Guyanese family. My body shivered and tears came to my eyes in reaching the village. It was a hair raising experience, an experience worth every cent of the cost.
There is a desire among many Guyanese of slavery and indenture ancestry to trace, find, and or to learn about their roots. To simply say you have Indian or African or some other ancestry isn't enough. People want to have a direct linkage with any ancestral families in country of roots, be it India and Africa both of which are rich with cultures, ethnic groups, and languages.
Indian Guyanese I have interacted with over the last couple decades in Guyana and USA want to know more about their ancestral background especially of any distant relatives in India. For them, it's important that they know who they are and where they came from. The Indian Guyanese story didn't start 184 years ago with the arrival of the first shipload of indentured servants. People want to know more about their civilization and background and the life of their ancestors. Several, including this writer, traced their roots.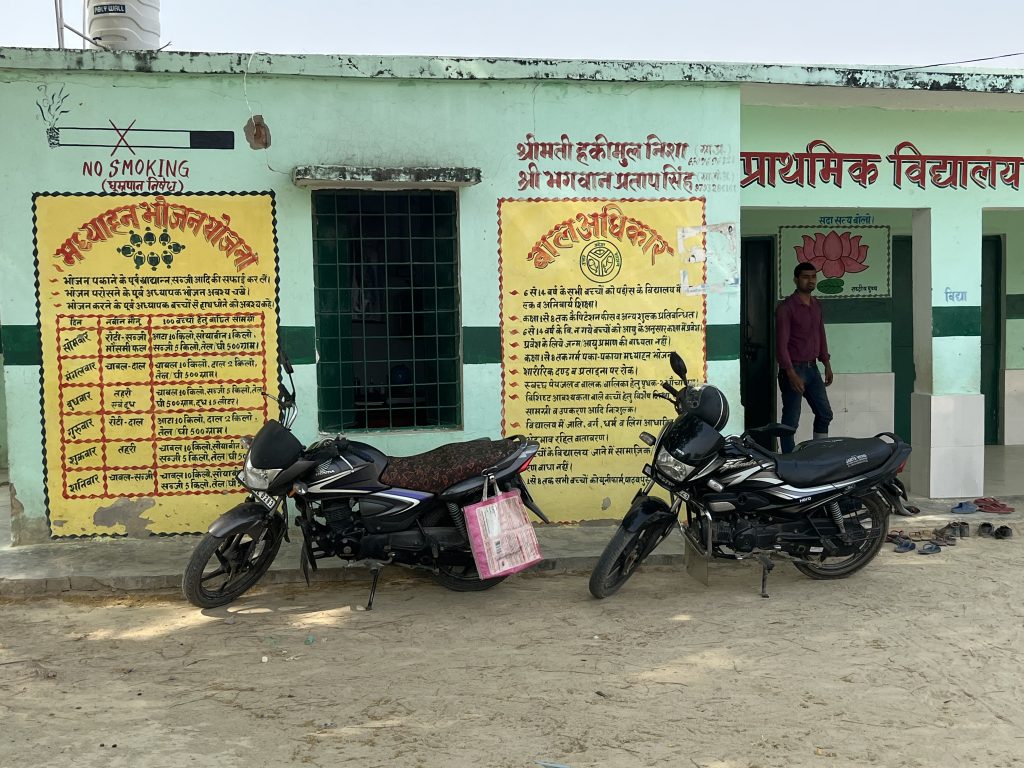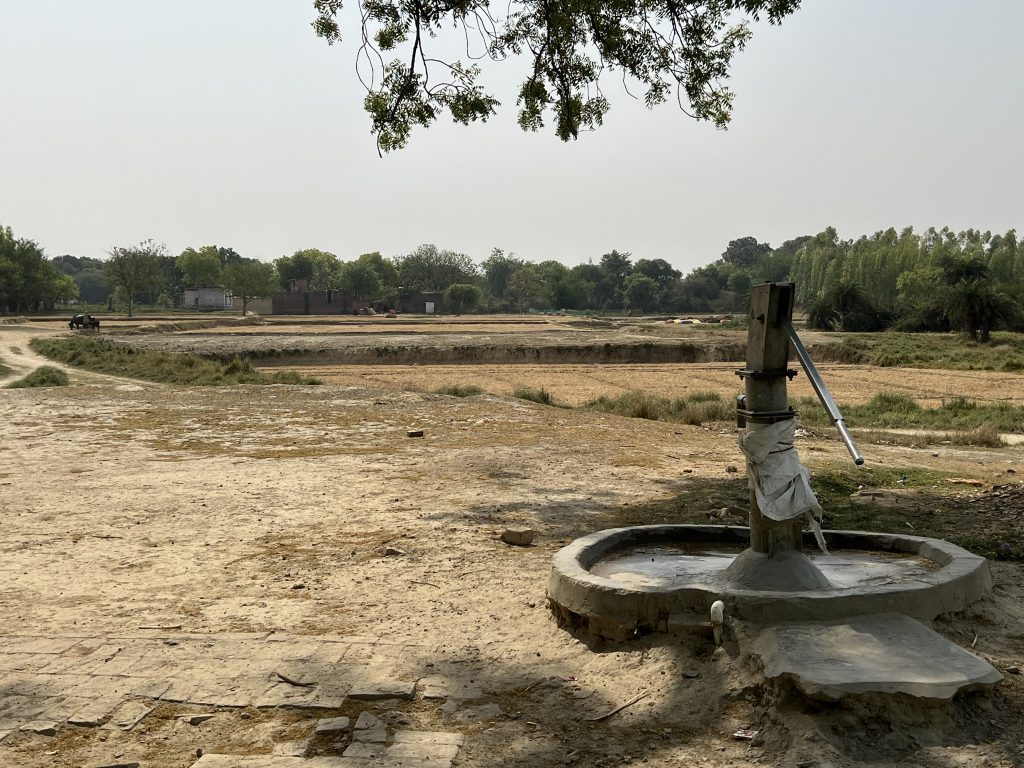 I have helped people to obtain documents relating to their ancestry and even visited the villages of their ancestors. When I visited villages in India, there was so much emotion and tears, tears of joy of setting foot on the area where the ancestors were recruited (or kidnapped as the case may be) to come to Guyana.
Recently, a business man from Georgetown sought my help to obtain the ship documents of his mother's grandfather who came from India. I succeeded in finding the ship document. He was very excited when I shared the ship docs, emigration pass, of his great grandfather who came to Guyana as a 17 years old boy with an uncle to toil in the sugar plantation. The details of roots in India are on the pass, "district, Thana, tesil, gao, caste, father, next of kin, etc".
On a trip last month to India to speak at several universities on indentureship, I decided on my own to find the village of his ancestors and relatives. It was about two hundreds miles midway between two universities where I spoke. The village or gao is Khaleepur in Ranasinghe (Thana or police station) sub-district of Pratabgarh district of Uttar Pradesh state. It is closest to city Prayagraj, formerly Allahabad and almost 200 miles from Lucknow, the capital of UP state from where the bulk of the indentured were recruited. Most indentured came from Eastern UP and Western Bihar. I flew from Delhi to Benares where I gave my talk at the university to social science scholars. Then I did a DNA test to trace my roots at the university's micro and molecular biology lab.
It would turn out to be a very tiring and costly journey but worth it. Transport cost has more than doubled since my last trip just before Covid. I took a four hours trip by taxi to Azamgarh, where I interacted with journalists who made a request to meet me. There, I overnighted for my trip to Khaleepur. I left early next morning by taxi for the more than four hours journey.
On the way, every time I saw the road sign Pratabgarh, the hair on my skin raised. Then the sign Ranasinghe appeared 50 KM ahead and every ten KMs or so, the sign appeared until I reached the Thana or police station. I was very excited that I found the district and Thana of the ancestors of the businessman from Georgetown. I took pix.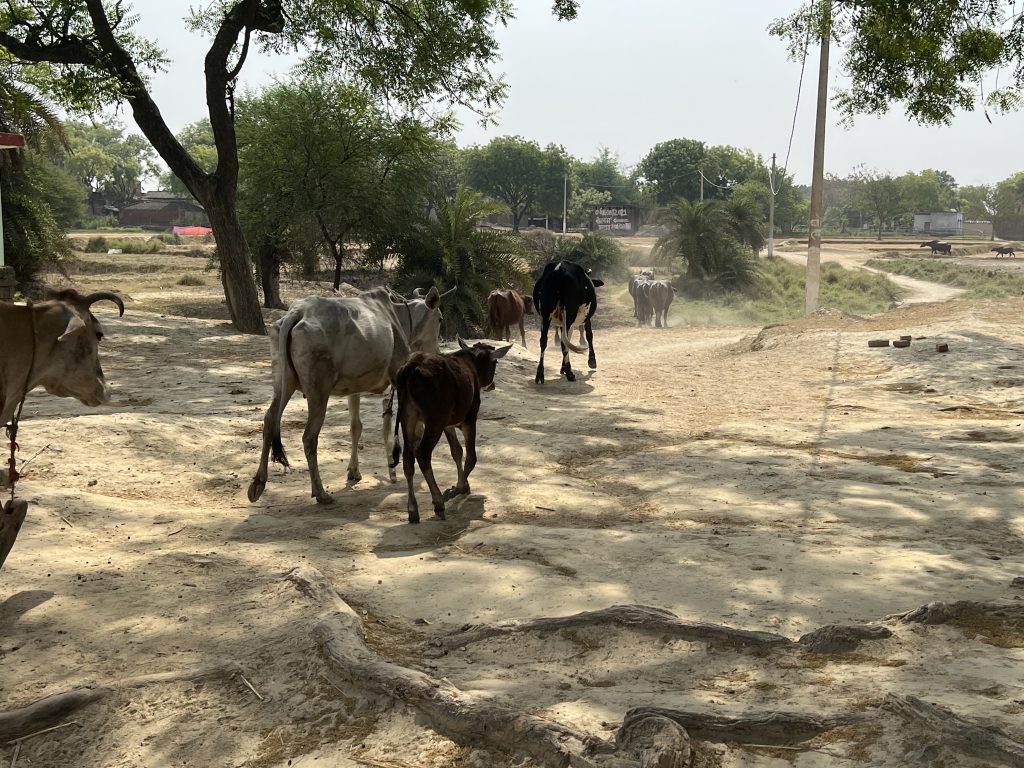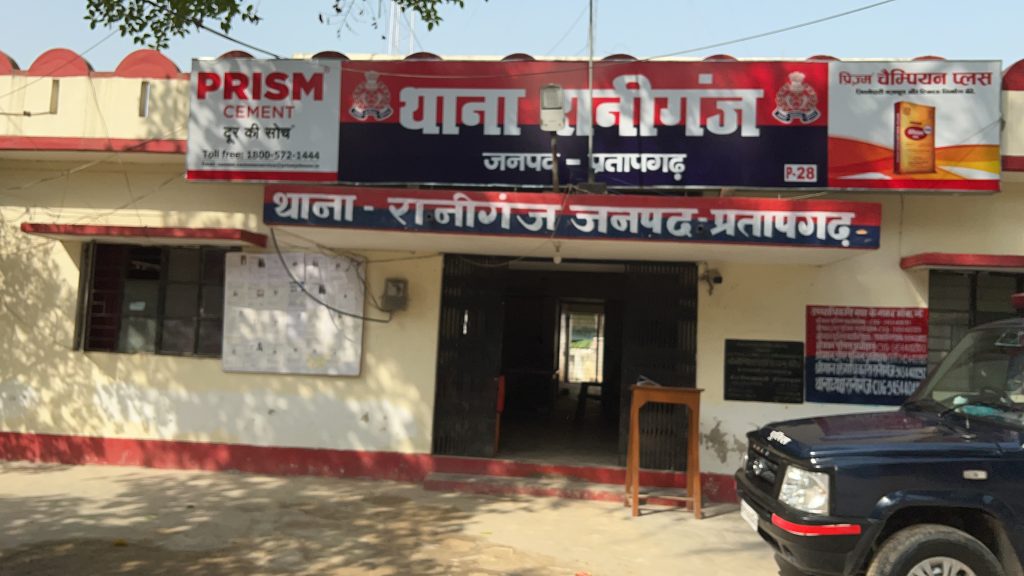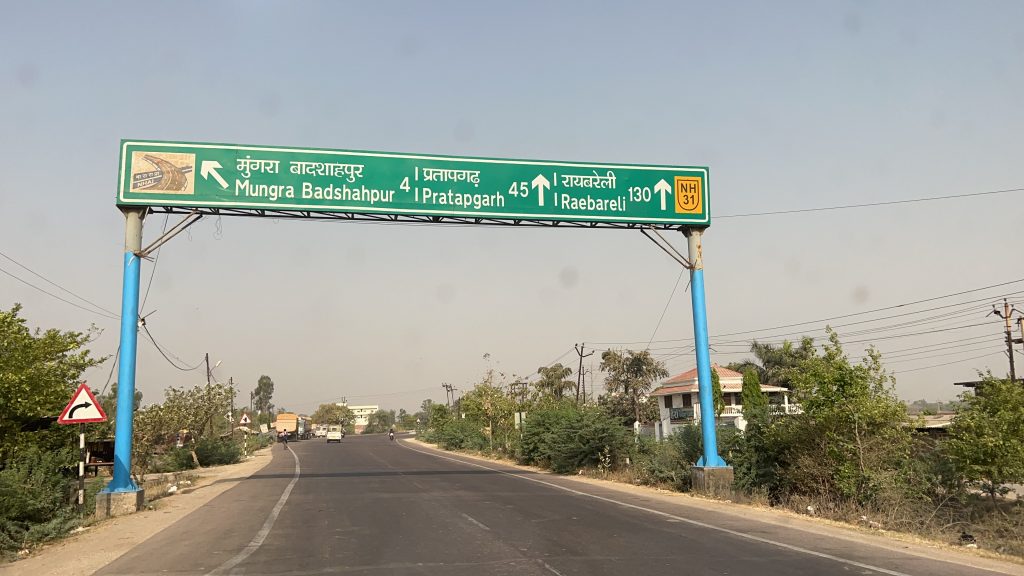 At the Thana, I sought the help of the police station to find the village within its jurisdiction as indicated in the immigrant pass. One police officer assured there is no Khaleepur in the jurisdiction. He told me there is a Bhaleepur some 20 KMs away that I had already passed coming to the station. I decided to go back having already traveled 250 KM to get to the station. As I was leaving the Thana, the officer recollected there is a Khaleepur that he visited and directed the taxi driver to get there. "Confirmed ", he said to me.
We found the village exactly as the directions given. And as we entered it, Khaleepur written in Hindi was plastered about.
It was a forested area, kind of an orchard, several KMs from the town or main road. The area was somewhat different from others I visited in previous trips in that other gao grew grains, mustard, pulse, alou, onions and other ground products. There were a lot of cows and buffaloes grazing. There were countless mango, guava, dongs (byre), and other fruit trees in Khaleepur. It was also inundated with bamboo trees, and there were some jhandis fluttering in the wind mounted bamboo as observed in Guyana.
It was a very isolated area. There was a red brick factory there. I engaged several individuals to query about the people in the village. People were very warm and friendly and wanted to help me achieve my mission of tracing roots. Time didn't permit for me to go house to house to inquire about this young lad, or who is his family, who left Khaleepur to seek opportunities in Guyana. No one knew anything about indentureship or girmityas. I visited a primary school where kids walked miles to reach the school to learn basic materials. I shared cookies with the kids who were very excited a to meet a foreigner like me who spoke an alien language, English with an accent very different from the normal in India.
Although I did not find the family, I was overjoyed with visiting the village of a pioneering girmitya whose descendants seeking to find their ancestral relatives. I am certain the ancestral family relatives are still there. It would require more time within the village and district office (to trace the family) to trace the family. In my next trip to India, I shall endeavor to find this family.

Although my services come at a heavy personal cost, I have not asked for reimbursement. I seek to help people trace roots.
By Vishnu Bisram