Professor Brij Lal of Australia, who was born and educated in Fiji, died on Christmas morning in Queensland. He was 69. His remains will be cremated in Australia on Thursday following service from 11:00 AM till 12:30 PM.
He was undoubtedly one of the leading historians and scholars of indentured labour. His academic work has touched many academics, researchers, historians, activists, and teachers in the Indian Diaspora including so many Guyanese who cite his works in their studies on the subject. He was Fiji born but very much "Guyanese" at heart in terms of his indentureship scholarship and support for democracy in Guyana. Dr. Lal was also known as a pro-democracy fighter and champion of the poor.
Dr. Lal was widely known as a foremost scholar of Indian indentureship. He authored several books and countless studies (papers and articles) that were peer reviewed on Indian indenturedship including on Indians in Guyana. His Encyclopedia of Indians in the diaspora included a chapter on Guyana. Dr. Lal presented paper on the 150th anniversary of the arrival of Indians in Guyana at a conference held in July 1988 at Columbia University organized by this writer and others. There, he met Basdeo Panday and the great Cheddi Jagan offering support for the struggle against the Guyanese dictatorship. He also was supportive of the struggle for restoration of democracy in Fiji where the democratically elected government was overthrown by the military in 1987. He was very simple grounding with Guyanese when he visited Queens and cheering Indian Guyanese cultural presentations at various locations.
Prof Lal also served as editor of several academic journals and contributed articles in the mass media in several countries. And he served as Honorary Patron for the Ameena Gafoor Institute in London when it was launched by Prof David Dabydeen and Ms. Ameena Gafoor.
Prof. Lal taught at several universities in Fiji, USA, Australia, and India. He was a visiting scholar at several universities including at the prestigious JNU, New Delhi. He visited several societies where indentureship was practiced including Trinidad and Surinam. Prof Lal related, during his presentation at an academic conference in Trinidad, that his nanna was assigned as a girmit or laborer to British Guiana but on his way to boarding the ship, the gangway closed leaving him behind. He was placed on the next ship bound for Fiji as an indentured laborer.
Politicians in Fiji, including political activists, praised his work especially for championing democracy. In addition to championing democracy in Fiji, he sympathized with Guyanese in their struggle for the restoration of democratic rule during the period of the Burnham/Hoyte dictatorships.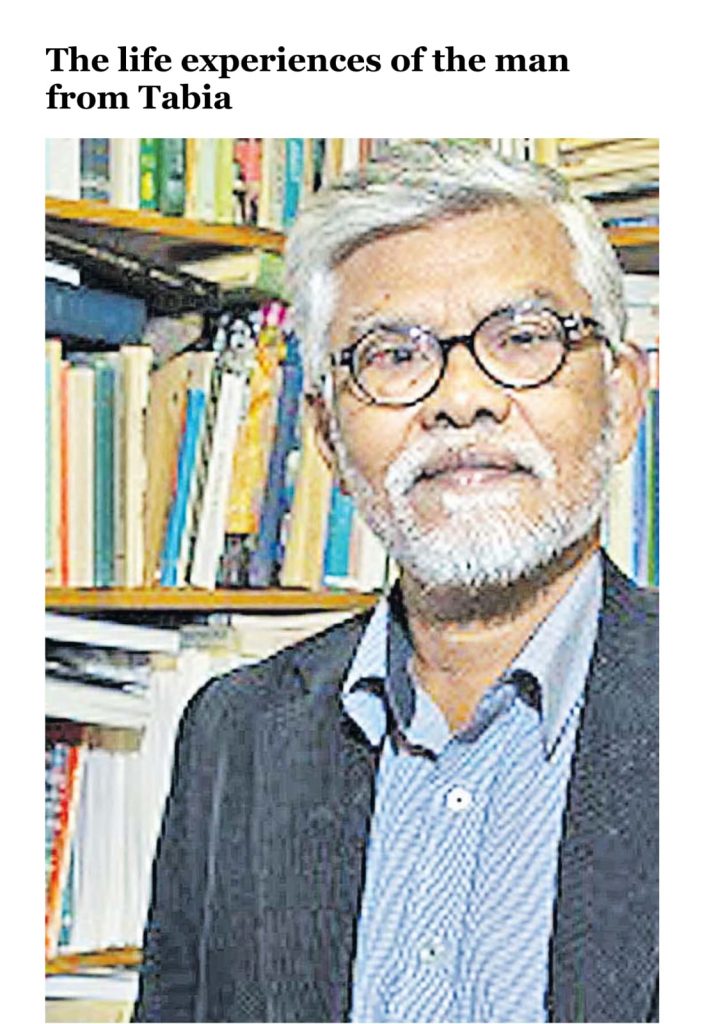 Scholars from around the globe, including from Guyana, showered accolades on Dr. Lal. Ravi Dev, Baytoram Ramharack, Lomarsh Roopnarine, Tara Singh, and myself penned a joint tribute published in the Fiji Times.
As many people have attested, he was generous with his time, ideas, and help to young scholars including to me when I hosted him in July 1988 at my home in Richmond Hill.
I met him several times thereafter in Trinidad, India, Mauritius and elsewhere engaging audience on indentureship. He was a terrific person, a gentleman, and a scholar par excellence.
As one academic from Guadeloupe living in France noted, his strong voice as a champion of democracy and human rights as well as his service to the Indian Diaspora will always be remembered. Prof Lal's legacy and contributions on the history of Indenture and on Girmitiya (Bhojpuri term for indentured laborers) people will live forever.
His death has left a void on studies of descendants on indentured labor. As Prof David Dabydeen penned in a brief tribute, "His demise will be felt for a very long time. We, at Ameena Gafoor Institute of Indentureship Studies remain exceptionally grateful for his multiple deeds of kindness and support".
He was also a sports enthusiast, a great fan of West Indian cricket. He spoke glowingly of Shivnarine Chanderpaul as a batsman expressing disappointment that he was not allowed the opportunity to score the most test runs by a West Indian.