Ray Sundar, a Berbician Guyanese-American, passed on a week ago at age 72 (born in February 1950). His remains were cremated last Saturday in Astoria.
Ray was a man of many facets in life – community leader, philanthropist, sports enthusiast, Indian cultural promoter, patriot of Guyana and America, defender of Indian rights, are a few titles he garnered through his life's work from the late 1980s thru the new millennium. He did a lot for the community for the Indo-Guyanese community. He was a hard-working, contemplative person by nature. He took his responsibilities seriously – community volunteerism, family, business. He was caring and compassionate. His legacy lived kindness when he was in good health and when his business was doing well; he helped many financially.
As a fellow Port Mourant native, I knew of Ray during my youthful days – he from Clifton and me from Ankerville (home of Jagan). His family was well known; his father (Harry) was an outstanding cricketer and a man who had 'name' of repute (Sundar) in the sugar estate. He was well known throughout Berbice as the factory manager of Port Mourant estate and then held the same title at Albion factory.

Ray is the eldest of a family of eleven. He attended Roman Primary School (Portuguese Quarter) Comprehensive High School at Free Yard. He migrated to the US in 1970. Members of his family, including his parents and some other siblings joined him in 1978.
In NY, he embarked on a career as a real estate businessman. He learned the business of a real estate agent and later became a broker/owner of his own agency. He was very successful – his agency was on Hillside around 162nd Street. He helped many Guyanese, Trinis, and other West Indians to become home owners. He also mentored several people in real estate. And he used proceeds from his business to sponsor cultural and cricket events.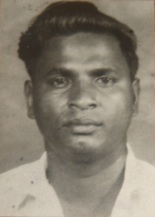 Ray was involved in community affairs. He became a member of the Indo-Caribbean Federation, later serving as President for a few years. He produced a newspaper Indo-Caribbean Review. And he also introduced cricket matches – two teams vying for the Sundar Cup (named after his famed father cricketer) during the 1990s.
When he was with the ICF, he raised funds for the organization's activities in order to preserve, promote, and perpetuate Indian culture and foster a sense of community amongst Indo-Caribbeans. Often, he used his own resources to steward the organization activities. He donated from the heart without a need for fan-fare and public acknowledgement unlike most other donors.
My first encounter with Ray in New York was when he joined the ICF. I was one of the founders of ICF along with Bhanu Dwarika, Baytoram Ramharack, Ramesh Kalicharran, Iserdath Ramdehal, Gora Singh, and a few others in 1984. Ray joined the ICF later through his association with Rudra Nath who was the first President. Ray knew Mr. Nath from when Nath was running Nath High School at Portuguese Quarter. Ray would become President. I assisted annually with organizing the annual Indian Arrival Day celebrations that began under Bhanu's chair in 1984 with Nath as President. Ray served as President from around 1989 thru 1990. (Rudra Nath was first President, followed by James Permaul, Ray Sundar, Iserdath Ramdehal, Jagdesh Mohunlall, and Ralph Tamesh).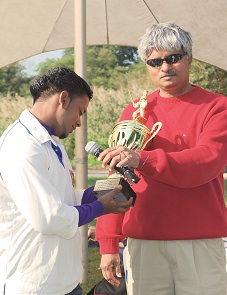 While as President, we were very close. Though he was relatively well off and had access to resources, I never made any request to him to fund any of my programs or activities – political movement or culture. He was always praiseworthy of my work applauding the selfless commitment of a few of us including Arjune Karshan, Ramharack, Vassan Ramracha, and myself who fought for Guyana's freedom from racist, authoritarian rule. He would tell me that there were few like us who had ceaseless dedication and faithful service to Guyana and to the Indo-Caribbean community.
His friends were multi-cultural and multi-national. He was very close with Lester Siddhartha Orie, Narine Singh, Robin Parray, and others all of Trinidad. He would meet them regularly in Brooklyn; Ray's home and office were in Queens. Ray was instrumental in starting community cricket. He did not fancy the limelight, ducking the press to avoid fame. In community planning, he was a visionary, organizing seminars on and planning projects to benefit the community. He was open to ideas and suggestions in making the ICF very active. He acted on a suggestion of mine for an Indian Immigration Conference. He set up a planning committee to organize it; meetings were held at his office to plan it. Ray, along with Dr. Dhanpaul Narine, myself and a few others organized the conference that was held at Richmond Hill High School auditorium in 1990; I presented a paper at the conference. Dhanpaul, Ray Chickrie, and others also presented papers.
After his tenure as President of ICF, Ray remained active with the organization promoting various cultural and sports activities. He supported the struggle for the restoration of democracy in Guyana. He did fundraisers for Dr. Leslie Ramsammy, Presidential candidate of URP in 1992 election. He also gave donations to Dr. Jagan and the PPP. After democracy was restored in October 1992, Ray did fundraisers in aid of schools in Guyana including for the rehabilitation of Comprehensive H.S, Tain Primary etc., all of which were in deplorable condition under PNC governance (December 1964 to 1992). Ray and I teamed up in an initiative to collect materials to ship to Guyana in 1993. A lot of materials were brought to his office for shipment to Guyana. Ray shipped many barrels to Guyana attention of PPP to distribute to deserving public and to schools. A suggestion of mine to have an office or desk with title of Director or Liaison in charge of handling assistance (affiliated with Guyana Consulate) that was promoted by Ray Sundar was not implemented by President Jagan. Ray made an appeal for aid for Guyana and people responded. Aid from the diaspora as a goodwill towards Jagan flowed uninterrupted over several years.
Ray continued to be active in community affairs even after Jagan's death in March 1997. He focused on cricket. Ray organized and sponsored cricket matches. He also made charitable contributions to Christian educational programs. He told me that his youngest daughter had suggested to the principal of her school to phone and request assistance from him to fund programs. He helped funded construction of a science lab at that Catholic school. Ray honored his commitments, living by his word.
I and ICF family cherished the memories of Ray Sundar. Ralph Tamesh, current President of ICF, said Ray would be long remembered for his contributions to the organization as the third President. "He epitomized leadership, heart of service, and commitment to family, friends, and community", said Ralph.
I thank Ray for all he has done for his community, Catholic schools, the Indo-Caribbean and Guyanese communities, Dominicans, to friends, and to Guyana itself. His contributions will remain in the memory of those of us who knew him.
By Vishnu Bisram